Expanding the Reaches of Exploration
The Italian visionary Tommaso Spadolini designed the new Rosetti 85m Expedition Supply Vessel Concept. Spadolini considers this yacht the most "authentic" he's ever created; it was planned as a project that would prove true to the essence of the Italian shipyard—to be able to navigate the most extreme weathers for long periods of time. The 85m bears Spadolini's characteristic style with a masculine personality and elegance. He describes his interior proposal as "contemporary and comfortable but not lavish." As a fully customizable vessel, owners are able to work with any interior designer they prefer. Functionality is also primal, so while the 85-meter is efficiently designed, it also meets the technical criteria required for unrestricted navigation.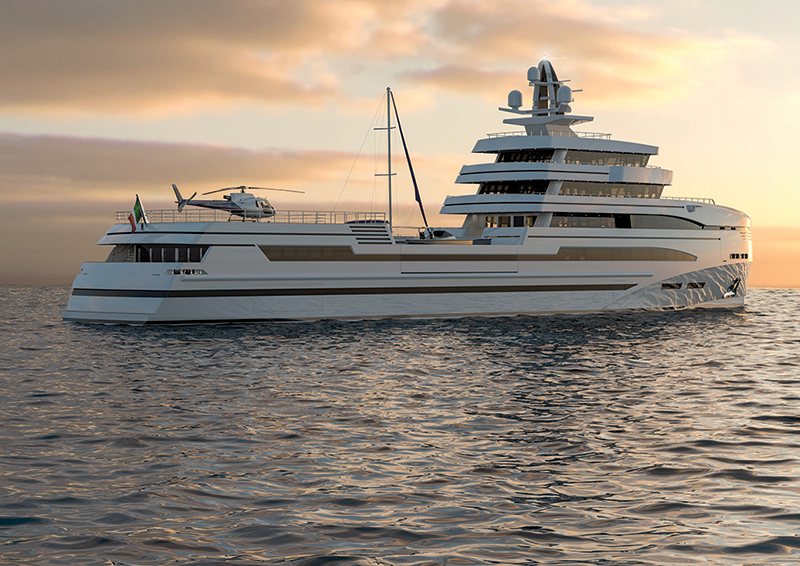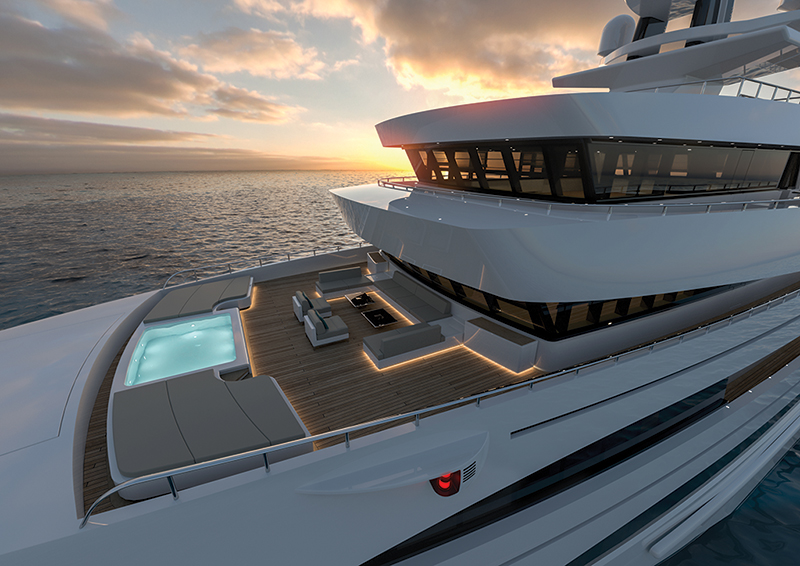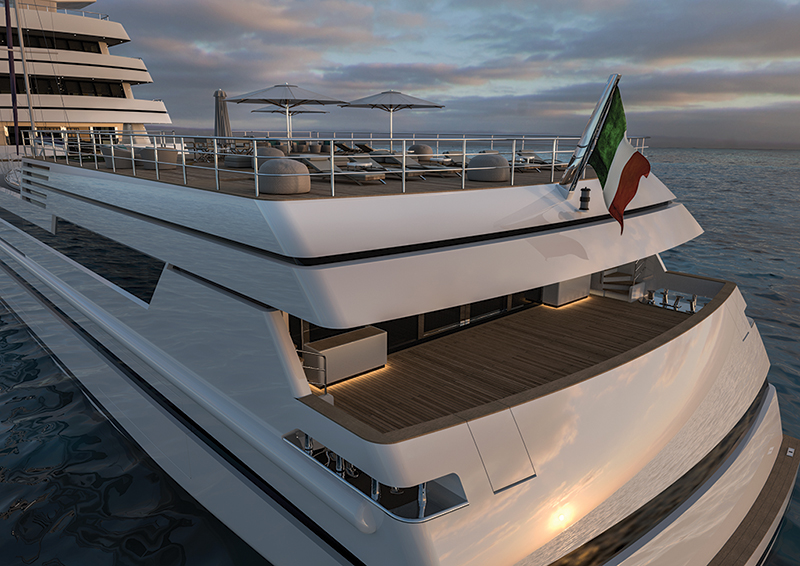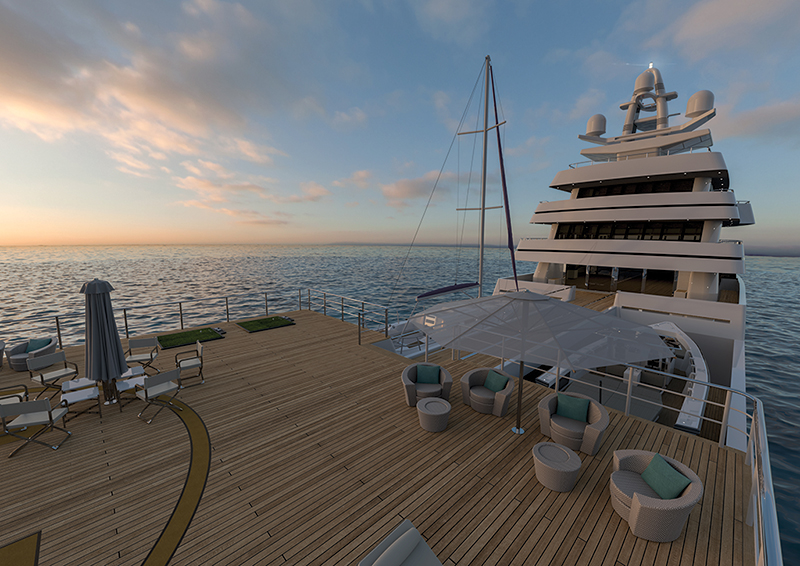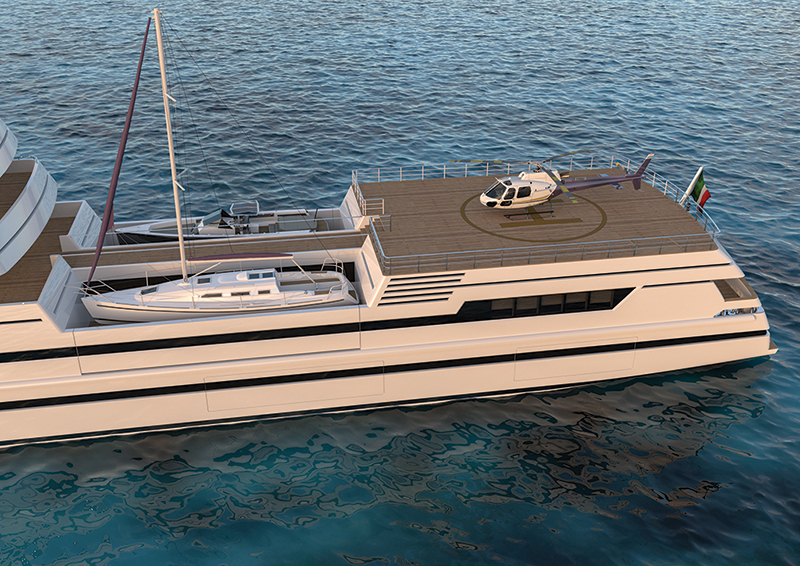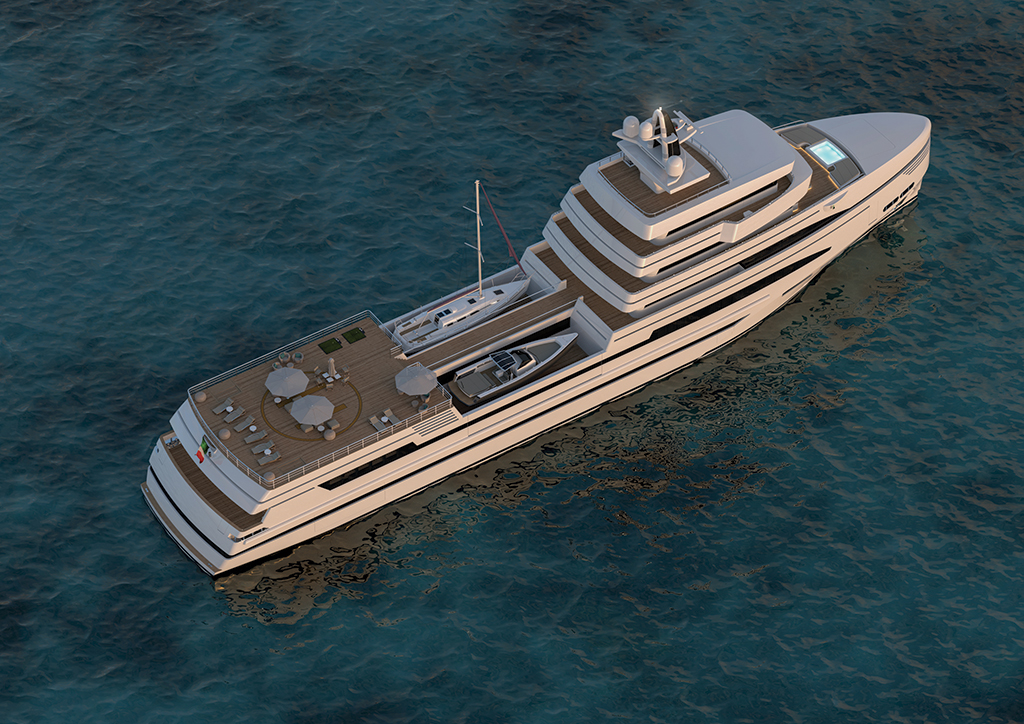 Interior and exterior spaces are ample and well thought in terms of use. Owners can choose between two deck layouts that include a helipad amidships or aft, with the latter offering a number of advantages, which include leaving enough space amidships to stow a sailing boat, and the option of turning the salon under the helipad into a helicopter hangar. In the lower deck we find the galley and crew mess, lounge and accommodation. The upper deck was the designed exclusively for the use and comfort of the owner with a private lounge, study and access to the open foredeck with pool, plus a salon that serves as sky lounge. The owner's deck features walk-in closets and en-suite bathrooms for Him and Her. To enjoy a marine breeze, the bridge deck provides fantastic views of the ocean. Other amenities include a beach club, gym, sauna and a massage parlor.
"I went straight to Tommaso because he has a flexible approach, which is not true of all designers. The result is a genuine expedition superyacht that I believe meets the aspirations of the market and the practical requirements of the shipyard."
Fulvio Dodich, socio y presidente de Rosetti Superyachts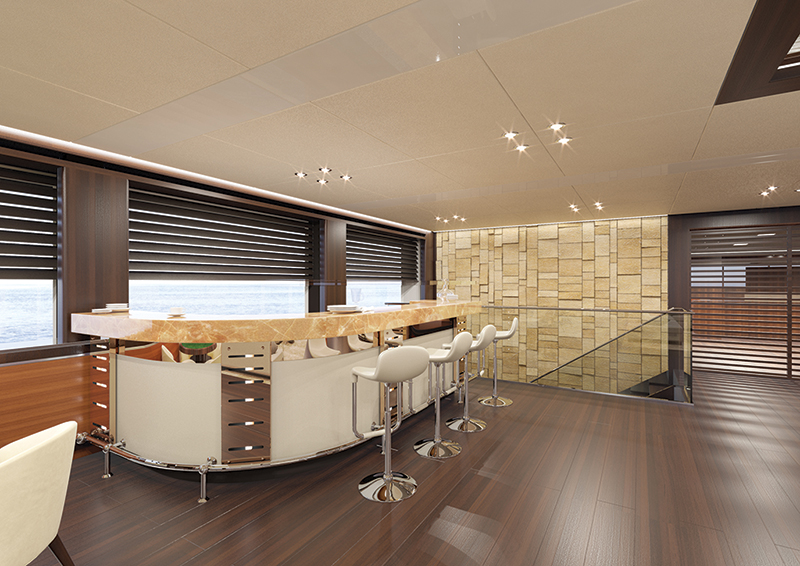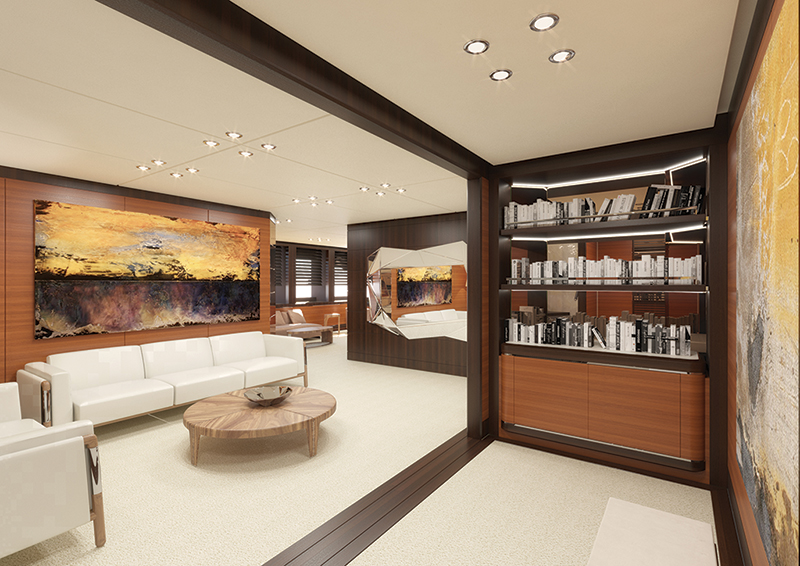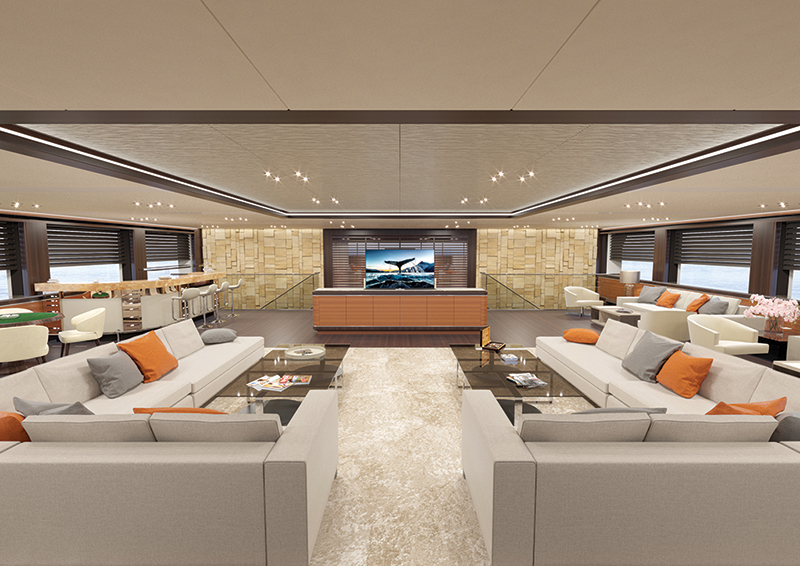 Sailing with Rolls Royce
Naval architects at Rolls-Royce Marine deve- loped the yacht's hull, ensuring 'dry' cruising, distinctive bow flair to reduce sea spray and a high main deck forward that is 12.5m above the waterline. Additionally, Rolls Royce was in charge of engineering and equipment, such as the engines, power electric system and propulsion units. The vessel is propelled by four MTU 16V 4000 series engines combined with Azipull by Rolls-Royce that reach up to 20 knots, with a cruising speed of 15 knots. The Azipull system allows excellent maneuverability, fuel efficiency and low noise levels.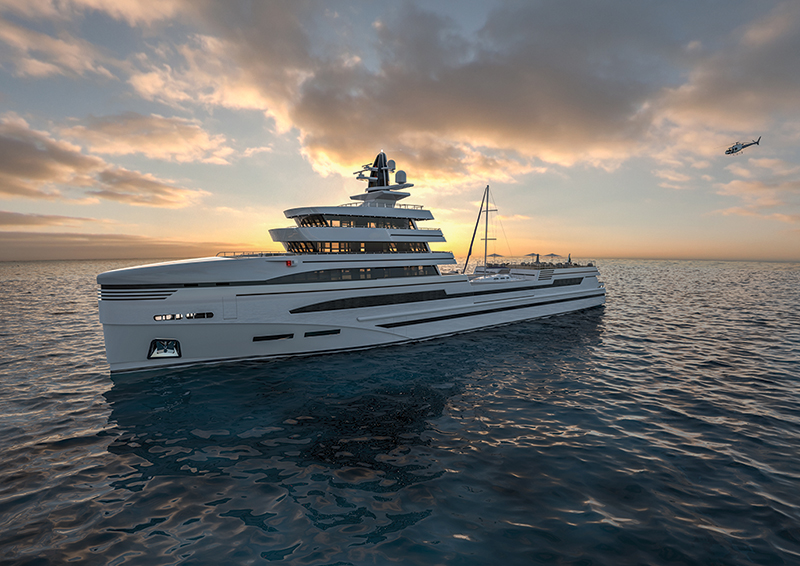 Specifications:
Length Overall
78 m
Engines
4 MTU 16V 4000 series
Maximum Speed
20 knots
Crew
12
Text: Rosetti Superyachts ± Photo: Sand People