Optimizing Space for Greater Comfort
A shipyard will always make of the owner's wishes its top priority. For Arcadia Yachts, this is especially true in the careful design and assembly of the new A105. The fully customizable yacht, with its masculine profile and eco-friendly technologies, was created by the shipyard in collaboration with the Milan-based Hot Lab studio. The A105 has been optimized with larger open spaces that allow a more direct contact with the exterior. With increased natural light and fresh air inflow, the need for air conditioning and solar panels integrated into the superstructure has decreased.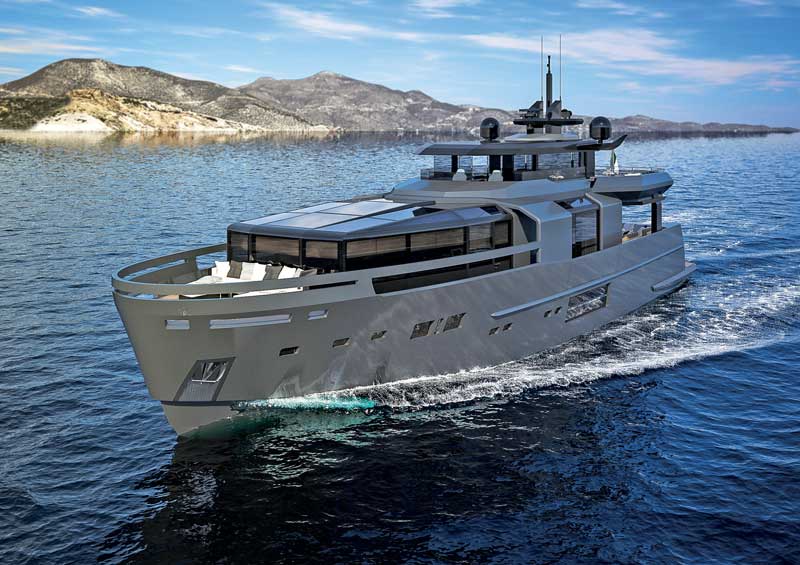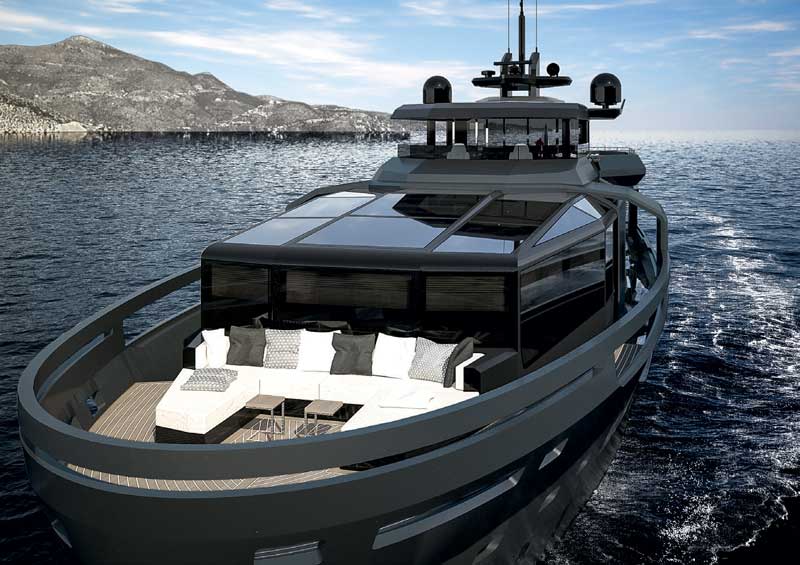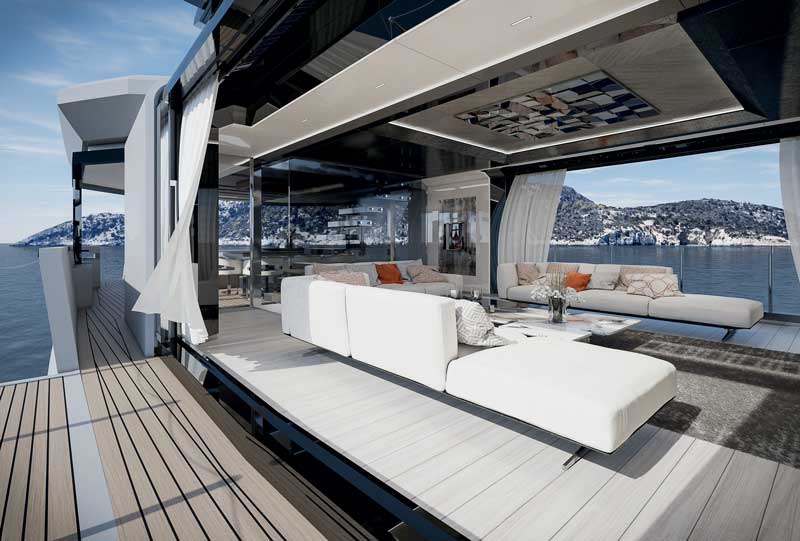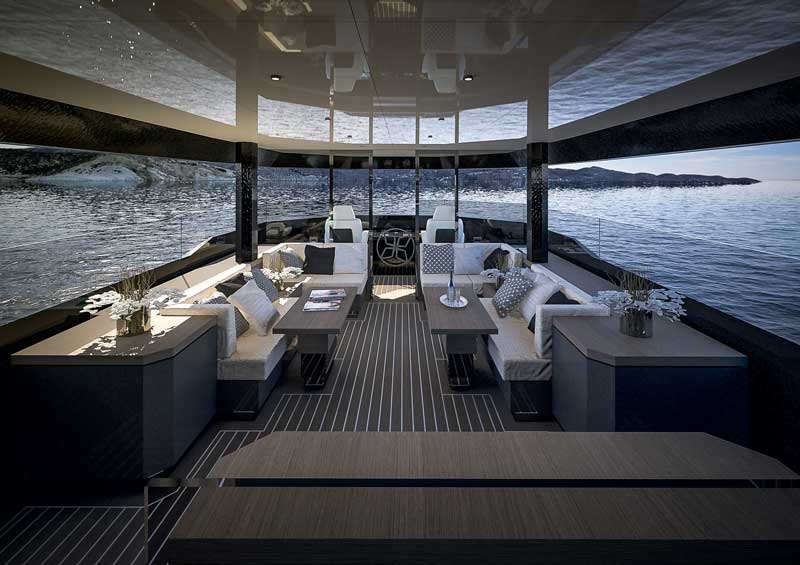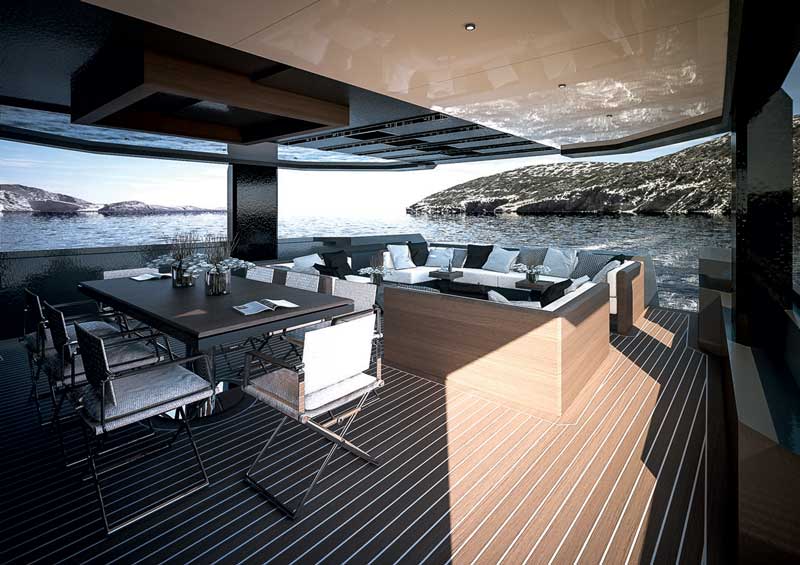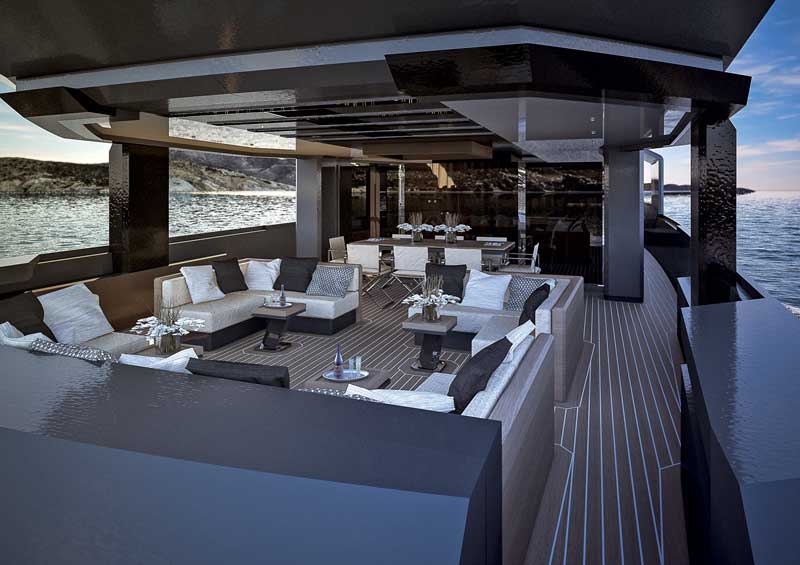 The yacht's interior offers ample spaces for high comfort. Over 50 combinations on the design have been developed to showcase just how flexible this craft is and to help clients select the solutions that best mirror their own wishes. The aft deck can accommodate 10 people for a formal dinner, and the lounge is suitable for 12 guests. Together, these areas can be transformed into a larger dining space for over 20 people. Additionally, the convertible sky lounge opens aft towards the sun lounge, providing direct contact with the sea while sheltering the whole of the aft deck. The goal is to create a sense of conviviality and relaxation aboard, something that has always characterized the Italian yard.
In both the communal areas and the cabins, black and white is used in unusual woods and combined with gloss lacquered inserts to achieve a contrasting interplay that is much more than just an aesthetic element. The design allows the interiors and the exteriors to interact, forming a continuous, open space that offers panoramic views through the vast windows and openings. For privacy, the master cabin is accessed via its own stairs while the Owner chose two VIP staterooms and a guest cabin from the various options available for the guest quarters.
The A105 will make its official debut at the Cannes Yachting Festival 2018, and the line's third hull is already in build—a testament to this model's great success.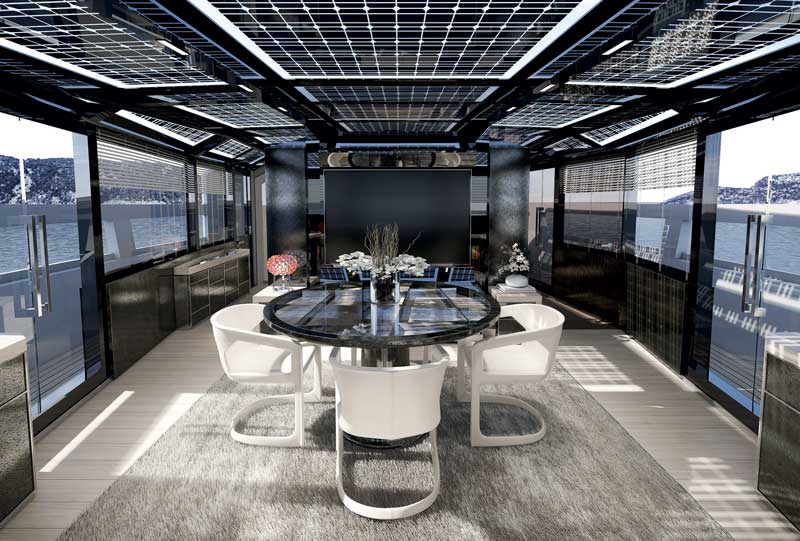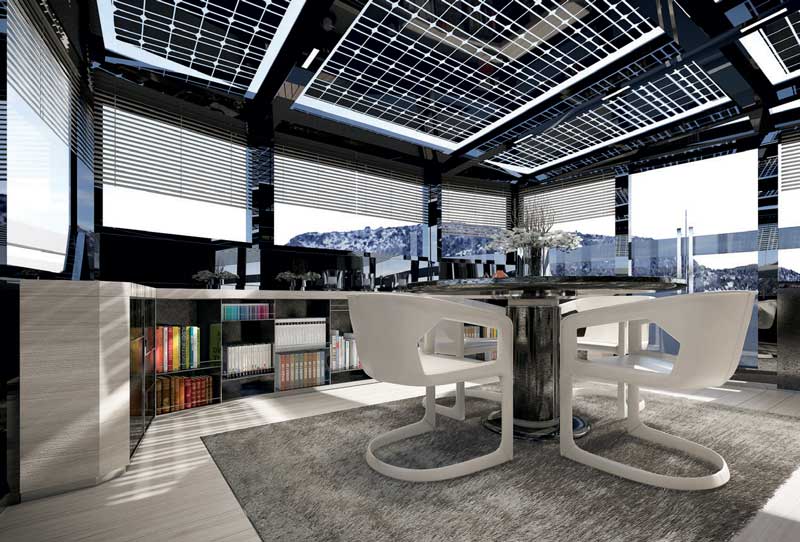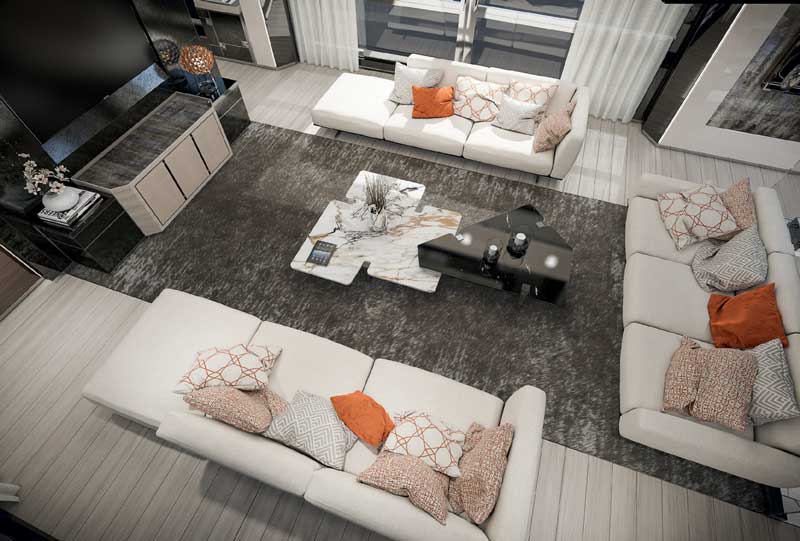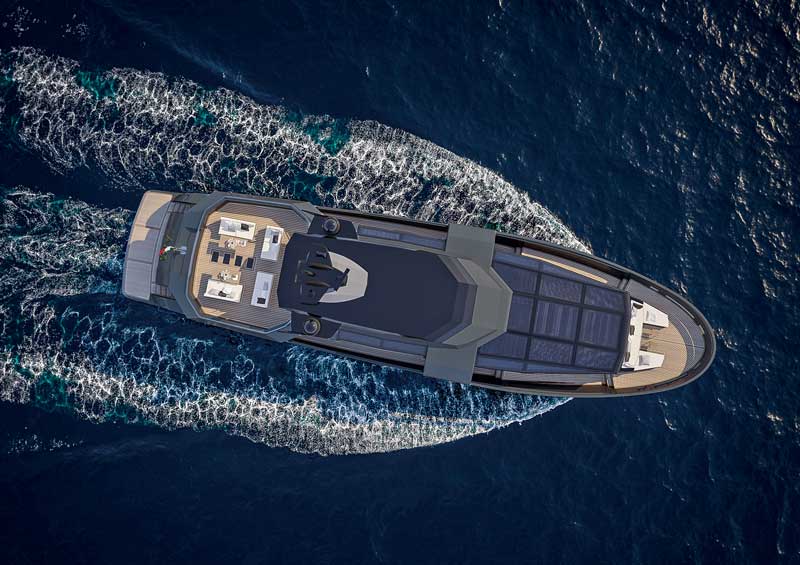 "[The owner's] choices reflected his navigation philosophy and that is something we are very familiar with: large convivial spaces for daytime and cabins that are genuinely able to offer exceptional privacy and comfort well beyond the category."
Ugo Pellegrino, Director de Arcadia Yachts
SPECIFICACIONS
LENGTH OVERALL
31.57M
BEAM
7.76 M
ENGINES
N.2 V8-1000HP MAN
MAXIMUM SPEED
17 KNOTS
CRUISE SPEED
15 KNOTS
FUEL CAPACITY
15.600L
Text: Arcadia Yachts ± Photo: Arcadia Yachts