Smart Perfection
Tankoa Yachts's latest Italian yacht is the S 501 Hybrid, launched to trials in late November of 2019, from Genova.
The S 501 Hybrid is set to debut worldwide at the Monaco Boat Show, which a the moment is scheduled for September 23-26 of 2020, and is to take place at Port Hercules.
Tankoa Yachts stands by its motto: Think Big, and has created a fleet of mega yachts starting at 164 feet. The manufacturing process is reflected upon the sustainability, beauty and exclusive personality of the product. The yachts guarantee unprecedented services, and are fully equipped for ideal, first-class functionality.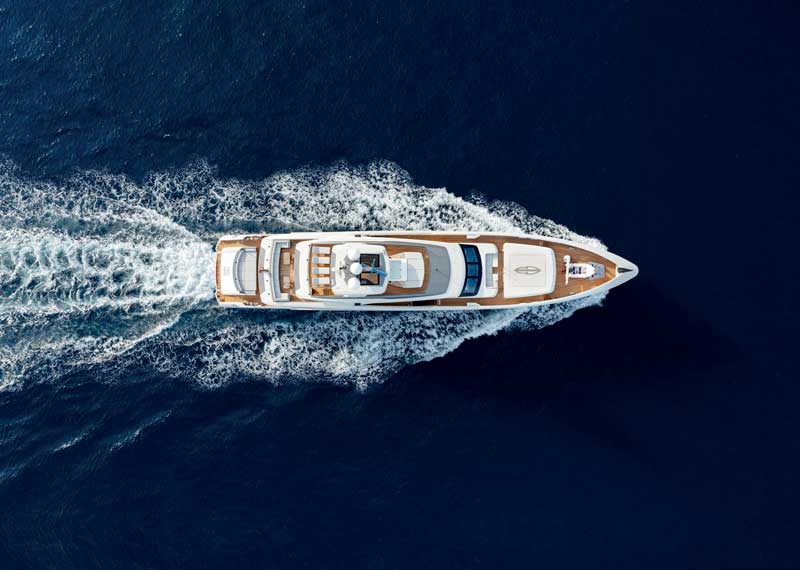 The structures can be customized or complete personalized. The designers and engineers offer a variety of tech, exterior design, and décor options. This allows for ship owners to make modifications to their taste, as they see fit.
The naval architecture and engineering put into the project, is that of the prestigious Studio Francesco Rogantin. The S501 Hybrid  has been built with lightweight aluminum alloys, but the hull may consist of steel if requested. As for speed and range, if set on hybrid mode, it can reach a range of 4.500 Nm at a speed of 11 knots; however the maximum speed attainable is 18 knots.
The yacht in question is the second within a 164 foot series by the yacht charter, which makes it the best offer within its category, as it has a lower fuel consumption than other within the current market. It is important to note that all Tankoa Yachts models are crafted artistically in Italy.
The  S501 Hybrid  was designed by Francesco Paszkowski, who collaborates with a team of architects and designers who are known for their high quality projects, characterized by dynamic lines, architectural solutions, space definition, lighting and interior decor. The team worked with Magherita Casprini, who has been head of the studio's design team since 2006.
The yacht shows structure and balance, as well as sturdiness, elegance, volume and design defined through an optimized relationship between interior and exterior. It gives both aspects equal importance and both are prioritized, for a better interaction between user and surroundings.
A series of characteristics maximize Tankoa's S501 Hybrid 's comfort and autonomy though out for long travels. A spacious salon with a coffee table, a large subbed, and access to the ocean from the main deck, where the meter suite is located, with its en-suite office and living area, swell as two balconies on either side. The lower deck consists of two VIP cabins with kingsize bedroom and 2 additional rooms with twin beds. On this same floor, the yacht's gym and beach club are located, as well as crew bedrooms and service spaces.
All spaces within the yacht have different qualities: While the upper deck was designed with ample room and outdoor spaces, other spaces provide more privacy for users. The Fly Deck is a space dedicated to relaxation, as it holds comfortable seating areas, hammocks, tables, a bar, and jacuzzi. Through thought went into the manufacturing of this yacht and into the meeting of ship owners' standards.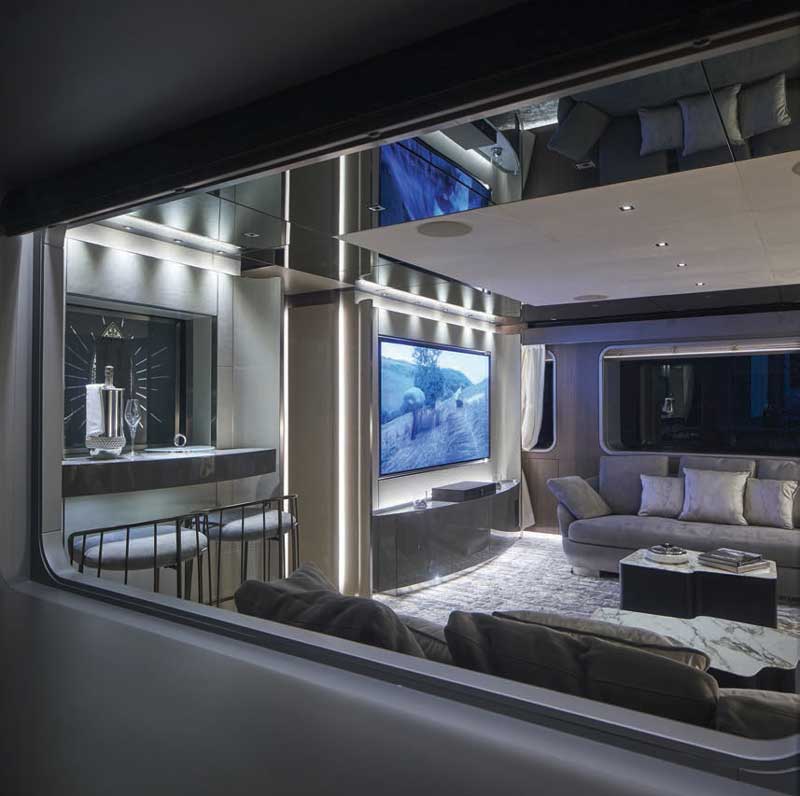 Text: Tankoa Yachts ± Photo: TANKOA•TANKOA YACHTS_Riccardo Borgenni