Overmarine Group announces the order for a vessel in the new aluminum Fast Displacement line, the Mangusta GranSport 45, celebrating another success only a few weeks after announcing the sale of a displacement three-deck in the Mangusta Oceano 43 series.
Alberto Mancini was in charge of designing the yacht, characterized by strong dynamism, stylish, sophisticated lines, and a perfect blend of sporty features, comfort and versatility, typical of the way Mangusta understands fast displacement yachts. The hull was designed by engineer Pierluigi Ausonio together with Overmarine Group's Technical Department.
The GranSport 45 is propelled by three MTU 16V 2000 M96L engines offering a maximum speed of 26 knots and a range of 3500 miles at 11 knots or over 1000 miles at 20 knots.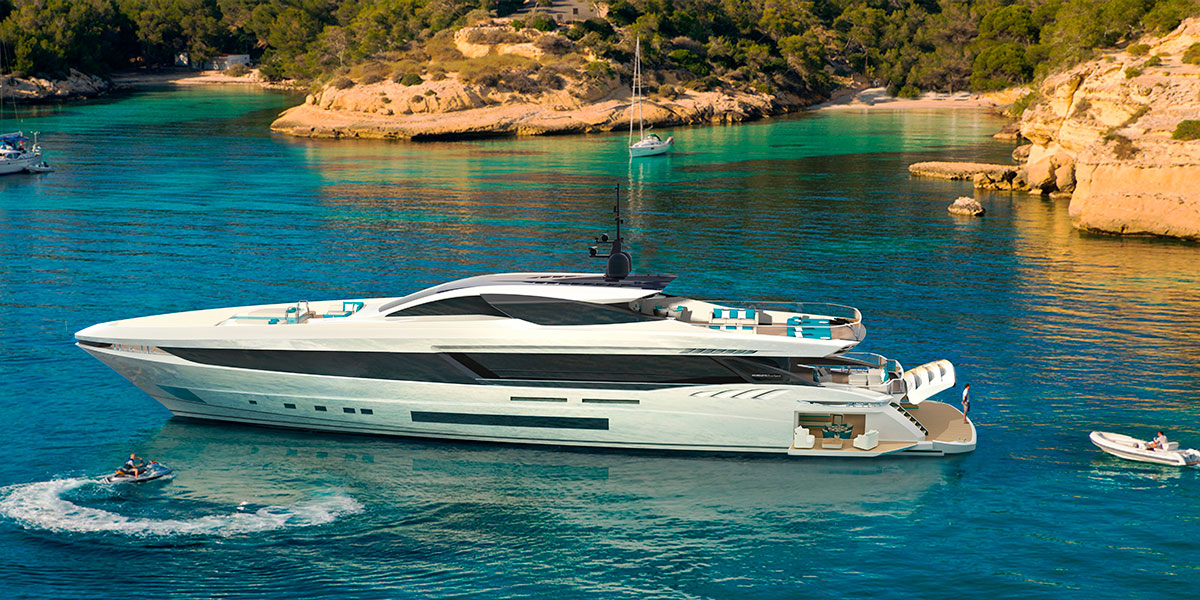 "The recent autumn boat shows witnessed the debut of the new Mangusta GranSport line, which combines top performances and a transoceanic range. 'El Leon'—name of the first vessel delivered—immediately conquered the public, the press, and sector operators. The sale of this 45-meter model in the same line is now confirming that we were able to successfully interpret the needs of this new market segment". says Mangusta's Commercial Director Francesco Frediani.