Tips
Any person carrying in excess of 3,000 USD to Manila must declare them upon arrival.
To purchase items in small businesses, from street vendors, or other informal locations, it is necessary to use Filipino pesos. Manila is overflowing with banks, as well as currency exchange locations, a service found in many hotels.
It is important to take into account the Philippines experiences periods of crime, it is thus recommended that if one is to travel on foot, precautions must be taken and luxury articles need to be kept at a minimum on your person.
If you wish to stay for more than 21 days in Manila, a special Visa is required which must be procured beforehand. A normal travelling visa works for any period of time not exceeding 21 days.
The climate in Manila is quite tropical and agreeable. It is most convenient to take articles of clothing that are both like and breathable, preferably cotton. Sunblock is indispensable, especially for light-skinned travelers.
When asking for directions and even when soliciting the prize of an item in a department store, Filipinos will always agree to help even if they're not particularly informed. This is matter of culture, and might create confusion, given the local enthusiasm to assist. In spite of this, it is best to ensure one has received the correct information.
Filipinos are in general quite amiable. Nevertheless, strict behavioral rules exist and are enforced. If one is a guest at a home, one must attend with a bottle of liquor, flowers, or simply not arrive emptyhanded. At some establishments, dining with ones hands is the norm, and even then certain rules exist. It is best to first observe the local manners, and to act in an overall respectful manner to give the best impression.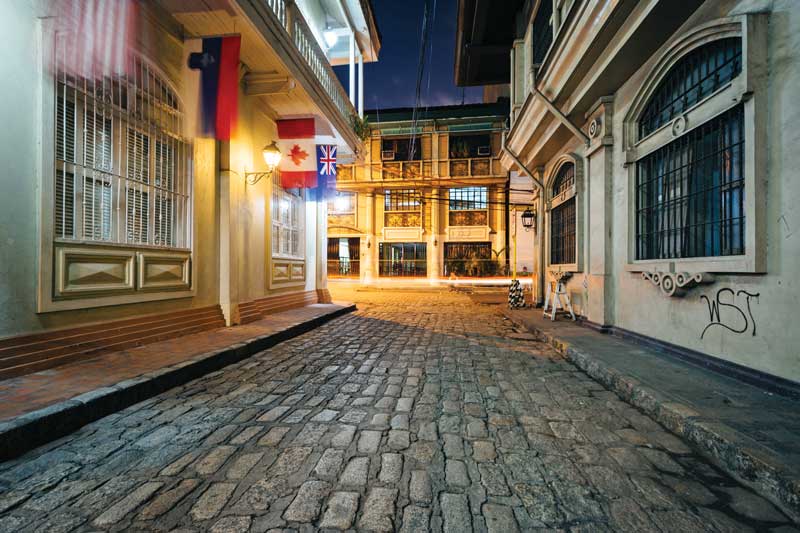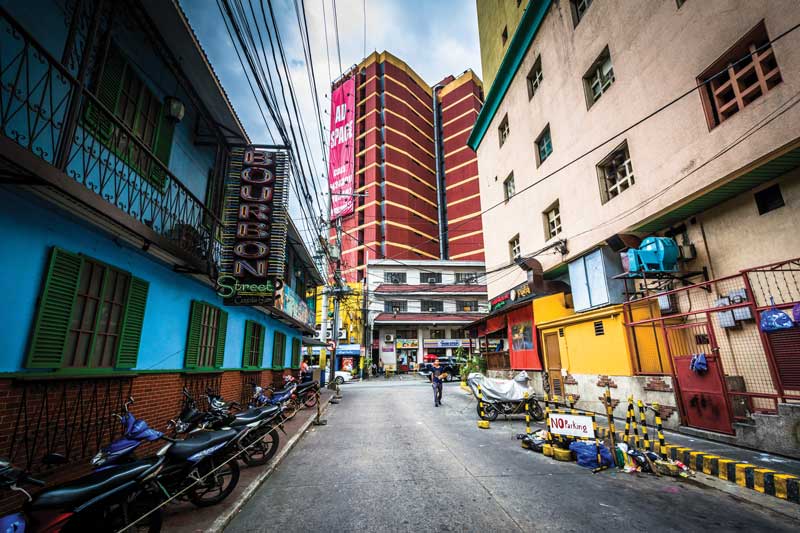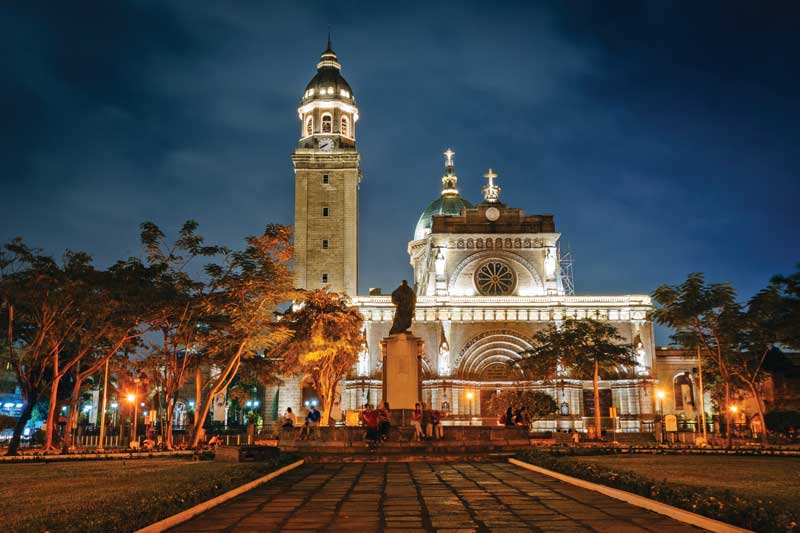 Tops
Intramuros is the walled and oldest neighborhood in Manila. In this city, one will admire a colonial ambience that has been touched by various cultures, not just the Spanish and the Asian. The Fortress of Santiago is where national hero Jose Rizal spent his final days, and deserves special consideration.
Whether it is by day, sunset, or night, the Manila Baywalk is the ideal place for a leisurely walk and to enjoy the very best that Manila has to offer. All kinds of musical events and entertainment activities unfold during the day. There are also a myriad of cafes to choose from.
If you enjoy the nightlife, the Makati and Green Belt Five zones in Manila offer numerous opportunities to dance and drink the night away, these being the most modern parts of the city.
Inside the Church of San Jose in Las Piñas, travelers will find a unique bamboo organ, the only of its kind in the world. It is because of this that this church has been declared a Historical Sight of the Philippines. Music lovers simply must visit.
A festival commemorating the foundation of the city by Miguel Lopez de Legazpi takes place on the 24th of June. In this celebration, a special feast consisting of roasted suckling is served to revelers.
Text: AMURA ± Photo: Dreamstime