A contemporary classic
A hotel becomes a destination when it beckons the most selective travelers seeking sophisticated, one-of-a-kind lifestyle experiences in a stylish luxury atmosphere. And Mexico's hottest destination today is Hotel Matilda.
Hotel Matilda is set in the center of Mexico's most celebrated colonial town, San Miguel de Allende. Matilda is innovative, iconic and forward thinking. It is a pioneer experimenting in the new hospitality of today.  And international travelers have taken notice: The readers of Condé Nast Traveler recently rated Hotel Matilda the top hotel in Mexico, and #3 in the world, for 2016.
"Since the day we opened in fall 2010, we have been committed to offering a dynamic and exciting guest experience unlike at any other hotel in Mexico," said Bruce James, Director of Hotel Matilda. "At Hotel Matilda, we believe that today's savvy and successful hospitality is all about creating an aspirational lifestyle that resonates with our guests."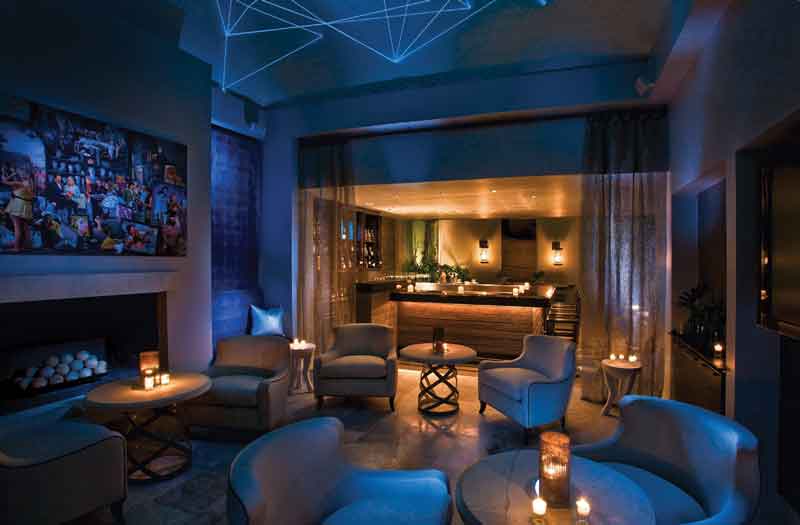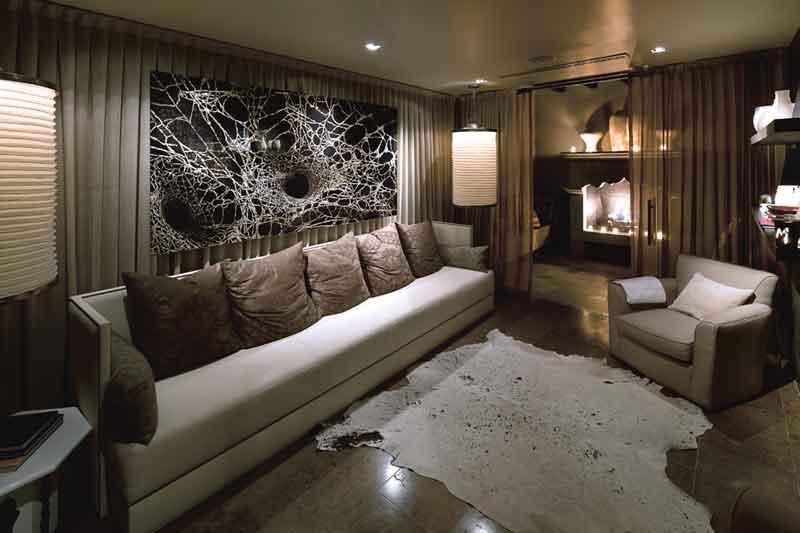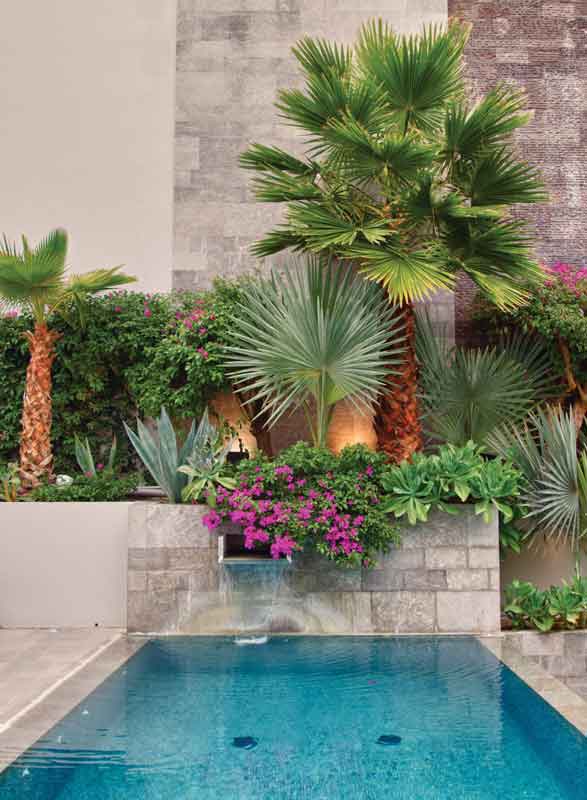 In 500-year-old San Miguel de Allende, colonial atmosphere and décor completely dominate the town, except at Hotel Matilda where guests step from the old cobblestone streets and adobe buildings into the 21st century. The hotel's interior is, in essence, a contemporary art gallery. The clean lines, smooth surfaces and neutral colors are the canvas for strategically placed works of art and installations. The hotel is filled with dramatic, colorful pieces by leading artists of Mexico, as well as several from Europe. 
Forging a partnership with Mexico's most acclaimed chef, Enrique Olvera, was the master stroke of the 'Matilda Lifestyle' concept, putting Matilda on the culinary map virtually overnight and within a short time enshrining the hotel as a culinary destination in Mexico. Chef Olvera describes his food at Moxi, which emphasizes seasonal and locally procured ingredients, as having a Mexican soul but an international palate, with flavors, textures, combinations and presentations that are subtly familiar yet exuberantly original.
The Matilda Lifestyle continues to evolve, a grand experiment in luxury hospitality that is fulfilling the desires and needs of today's travelers. At the spa, guests can immerse themselves in creating beauty—and body—care products designed specifically for them, or dive into the benefits of a Turkish-style Hammam with aromatherapy steam.
Channeling the contemporary art adorning the hotel's walls and spaces, the modern and elegant rooms and suites are like canvasses that have been brushed with the same colors and artistic theme of the hotel, becoming works of art themselves. The 400-thread-count linens are made in Mexico with fine materials from Europe. Floors are Mexican Calacatta marble with white and gray veining. Bathrooms showcase artistic originality with slide-away custom vanities that double as both a mirror and a window treatment; baths have both a tub and shower. The white towels are soft long-staple Egyptian cotton. The rooms and suites at Hotel Matilda are a plush, inviting and comforting experience.
"Guests want to be part of the scene, an active participant in what is happening, not just observe it from the outside," explained Mr. James. "This is the aspirational lifestyle that Hotel Matilda has positioned itself to tap and fulfill. It is always evolving, demanding that we continue to innovate and create new experiences that capture the hearts and minds of our guests."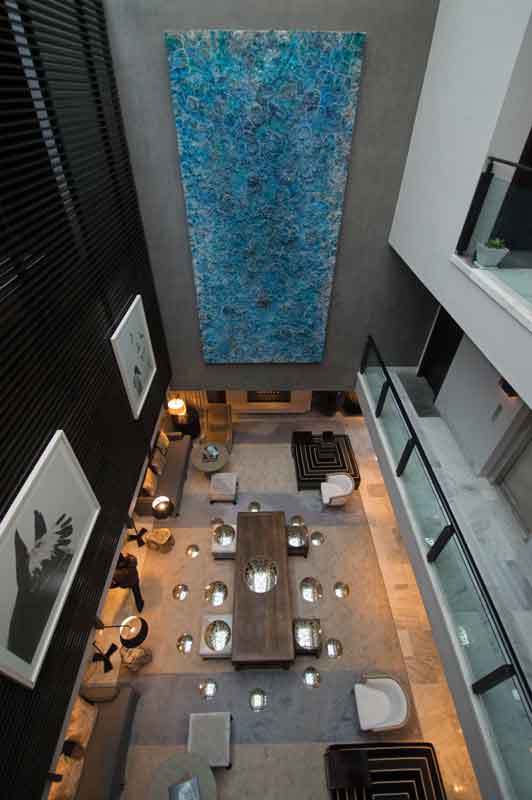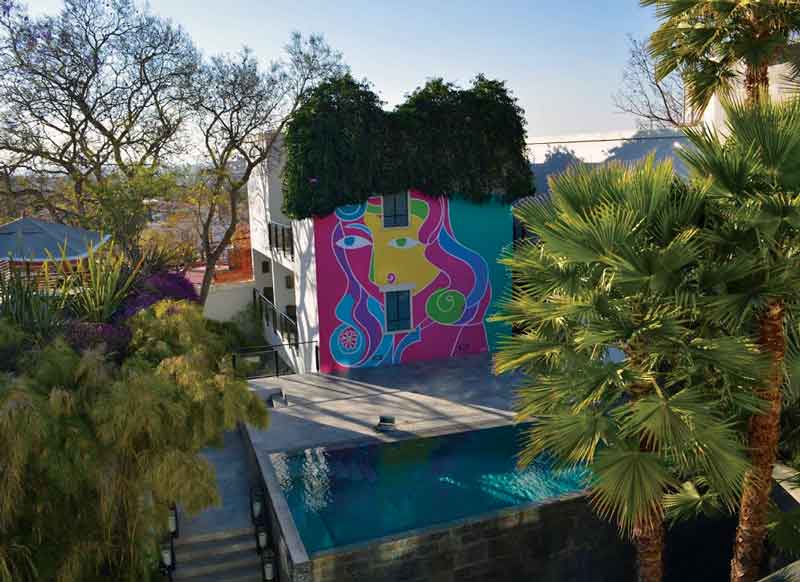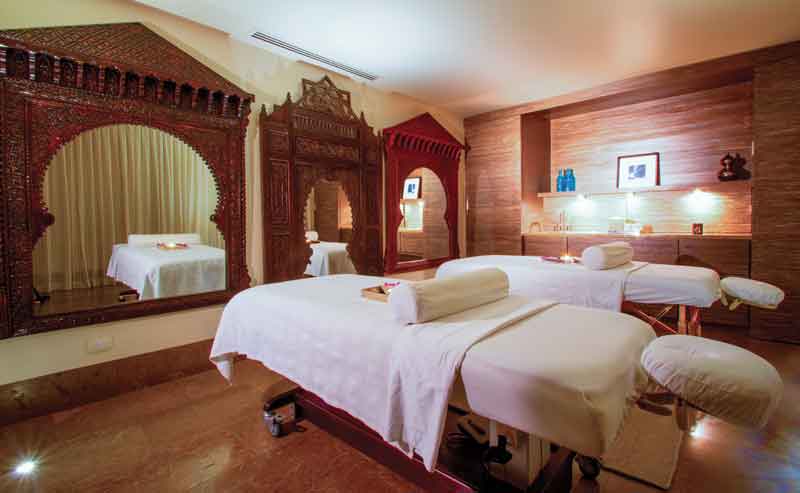 Info
Aldama 53, col. centro San Miguel de Allende Gto. 37700
Tel. 415 152 1015
This email address is being protected from spambots. You need JavaScript enabled to view it.
Lada sin costo
(1855-628-4532)
1855 MATILDA
Text: Hotel Matilda ± Photo: Hotel Matilda