Tips & Tops Cannes & Monaco
Tips
We advise you to establish your goals when attending the yacht festivals, since the possibilities at your disposal are endless.
Remember to pre-register and plan each detail of your trip in advance. This will allow you to have access to useful information to make the most of your planned schedule.
The events provide professional advice on the latest technical equipment for yournew yacht.
Do not miss the opportunity to attend seminars on various topics related to the marine environment.
At the Cannes Yachting Festival, visitors have the opportunity to be at the helm of a luxury yacht before deciding which vessel to buy.
One of the most delightful ways to enjoy the French Riviera is aboard a private cruise complete with crew—a group of experts in providing a unique experience both at sea and on land.
Some of the best golf courses on the planet are located around the Mediterranean basin.
Mexican citizens do not need short-term visas to remain up to 90 days, every 6 months, with a tourist status in the Schengen area.
Upon arrival, anywhere within the Schengen area, authorities may request a valid passport, a round-trip ticket, hotel reservation and international health insurance.
French law requires that people always carry an official identification with them, so don't forget to carry your passport everywhere.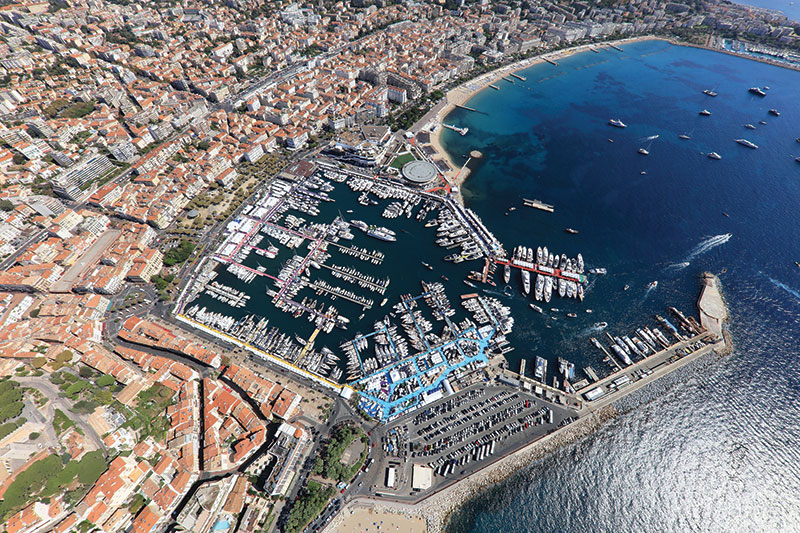 Tops
Around 550 vessels are presented annually at the Cannes Yachting Festival on three locations of the French Riviera, including Port Pierre Canto, Vieux Port and Palais des Festivals.
At the 2017 Monaco Boat Show, which takes place in Port Hercules, 120 yachts were exhibited—out of which, at least 40 were world premieres—and around 590 exhibitors from 38 countries were in attendance.
Do not miss the opportunity to visit several key places on the French Riviera: Cannes, Nice, Grasse, Antibes, Menton, Saint-Paul-de-Vence or Monaco. You can visit all of them on the same trip.
One of the must-see shows at the Cannes Yachting Festival is the Concours d'élégance (Elegance Contest), a collection of vintage yachts.
The sense of safety in Monaco is unlike any other, so you should only worry about having a good time.
The most influential people in the industry, the most prestigious yacht builders, celebrities, award-winning designers—creators of the most innovative water and land toys—, the representatives of brokerage houses, of prestige automobiles, helicopters and jets, along with high watchmaking and jewelry, all of them come together in both yachting world events.0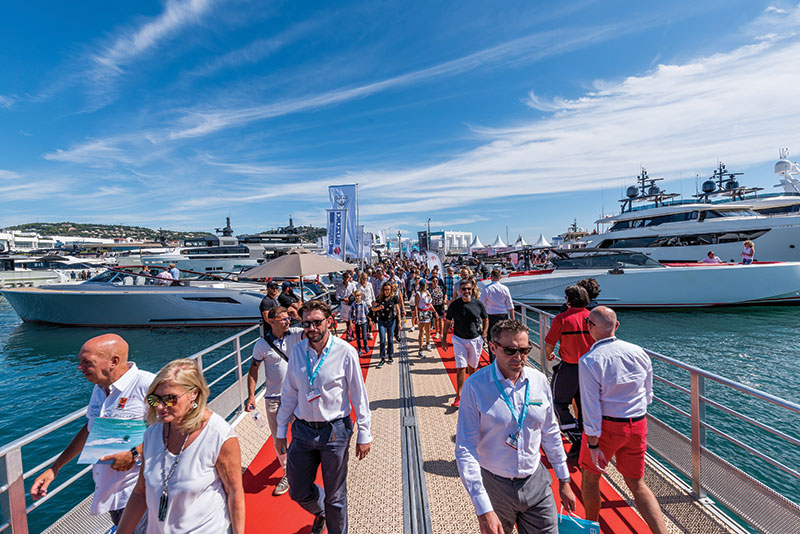 Texto: Amura Yachts & Lifestyle ± Foto: ©YACHTING FESTIVAL CANNES