Ok guys, it's time to play it fast and loose! The holiday season is upon us and it's time to determine if we shall spend a Merry Christmas in our hometown or venture into new horizons.
What's your pick? Do you prefer a cozy-chunky-knit-snow falling sort of gig or are you more into paradisiac islands where the sunny days seem endless and everything is bliss amongst sand and coconuts?
We have rounded 5 destinations which are suited for all tastes and likes!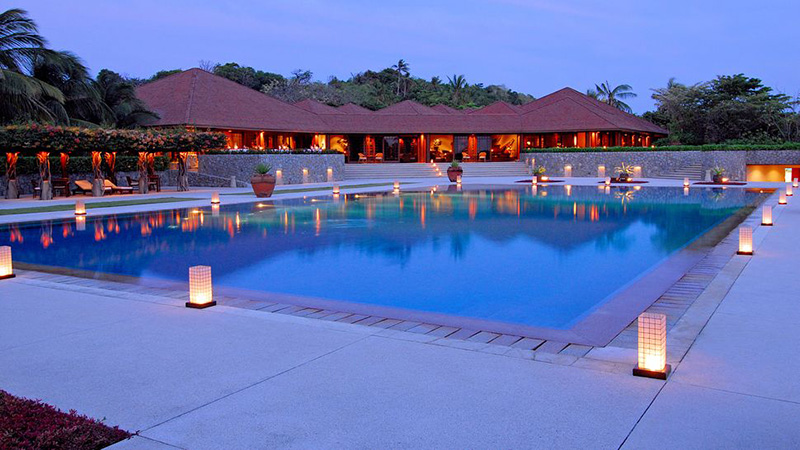 Amanpulo, Philippines
This little piece of land which is part of the Cuyo islands in the Sulu Sea, 
is only 500 metres across at its widest point, Pamalican is 
the tropical island of cliché, so white are its palm-fringed beaches, so many shades of blue and emerald the sea 
that laps them. It practically goes without saying that it's surrounded by a vast coral reef where the diving is sensational. The only hotel on the island is Aman resorts' superb Amanpulo, which is made up of 40 standalone casitas based on traditional Filipino rural houses, some on the beach, some in the treetops and each with its own buggy. And the only way to get here is by private plane; a Dornier 228-202K meets guests at Manila and flies them 288km south to the island's private airstrip.
If one is going to pick nits, it's possibly worth pointing out that the hotel opened in 1993, and although a new spa opened last year, the casitas (and the bathrooms especially) are beginning to show their age, in design terms. But it's heaven all the same.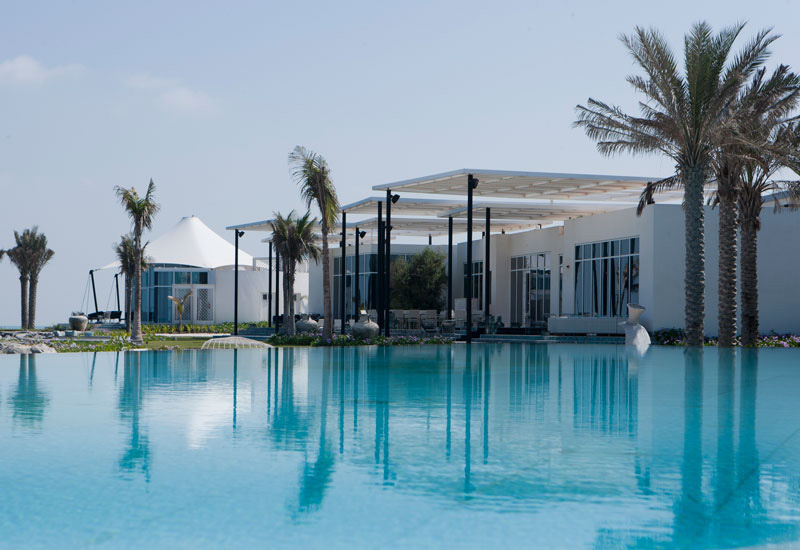 Zaya Nurai Island, Abu Dhabi
Dubai may be frantically building them but Abu Dhabi has more than 200 of its own naturally occurring offshore islands already. Some are just extended sandbanks; others are surrounded by belts of dense mangrove. Emirati entrepreneur Nadia Zaal, a real estate whizz, spotted an opportunity and turned her attention to Nurai. She has thrown pots of cash at Zaya Nurai Island, drafting in the Parisian architects responsible for the Nam Hai in Vietnam, shipping over more than 800 fully grown date palms and calling on her mother, Lesley Zaal, to help with the interior design. The result is a slick, Asian-style lair in the Persian Gulf, reminiscent of the shiniest villas in Phuket.
The property on the two-mile-long island opened its doors in February 2015 but is still evolving and developing. By the new year there will be a full-throttle spa and five restaurants serving locally grown organic fruit and vegetables from the Ripe Market, line-caught fish and biodynamic wines.
The 32 vast beach villas are highly modern, dominated by clean lines, cotton-wool-white linen and bleached wooden furniture. The outdoor terraces have private infinity pools, deep day beds and views out over the caramel-coloured sand to a sea full of dugongs and dolphins. If the collective speedboat ride from Saadiyat is too public, come by chopper, which is how a certain Hollywood couple with six children are rumoured to arrive (he is now shooting on location in the desert).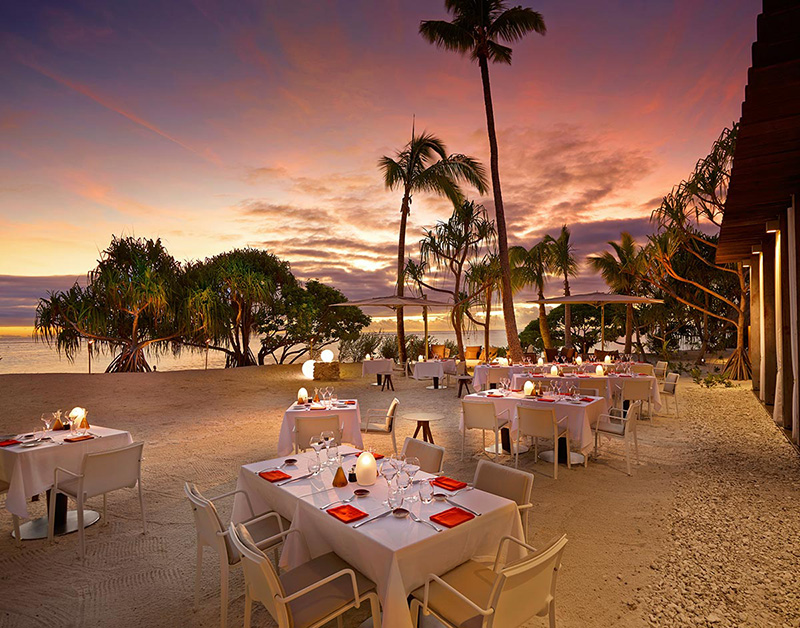 The Brando, French Polynesia
Contained inside a living coral reef in the remotest South Pacific, the atoll of Tetiaroa is made up of a dozen white-sanded islets surrounding a five-mile lagoon so pure that its silvery blue can be seen from outer space. Arriving by six-seater private plane from Tahiti, as all guests do, is heart-stopping: the atoll glimmers as you approach. Coral gardens stretch hundreds of feet into abyssal depths and rare orchids surround freshwater pools.
Marlon Brando first clapped his covetous eyes on it when scouting for locations for Mutiny on the Bounty in 1963, and owned it for the rest of his life. It opened in 2014 as an ultra-polished hideaway, with two quiet restaurants, an immaculate spa and 35 glass and ironwood villas set back from a blinding beach amid thick trees.
There are no sea-cluttering overwater bungalows characteristic of most Polynesian hotels here - everything feels entirely folded away, a place to dream and read, to the sound of the Pacific bashing against the distant reef. With just 80 guests (maximum) at any given time, the rest of the atoll is left untouched.
Of course, every detail from the thread-count to the on-call butlers is as excellent as you'd expect, but the Brando has such head-lolling natural beauty it's in a league of its own, with a blazing light that, in the early morning, hits the shallow waters as though they were an ocean of milk.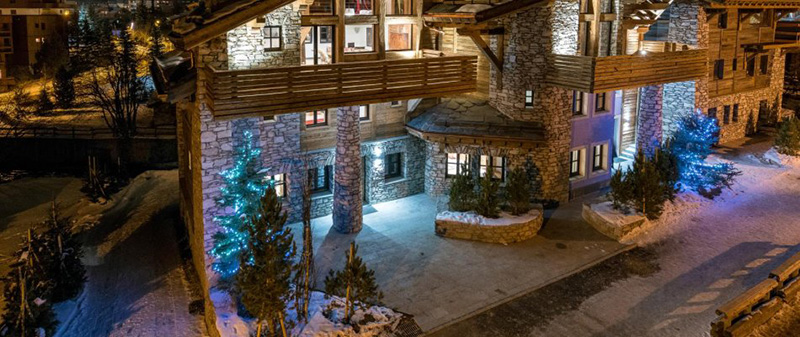 Chalets Jupiter and Husky in Val d'Isere
There are two new 'super chalets' to his Petit Alaska Estate in the prestigious Rhône-Alpes region this season. Chalet Husky has both the catchier name and the longer list of credentials: with space to sleep 14 in seven en-suite bedrooms, it houses games rooms that include a climbing wall as well as space for archery and rifle shooting - so you most certainly won't be bored should a snowstorm hit. The chalet's wellness area, meanwhile, includes a large pool with infinity waterfall, sauna, Jacuzzi and massage rooms. Dunn's second new addition, the smaller Chalet Jupiter, has equally stylish contemporary design and sleeps up to eight.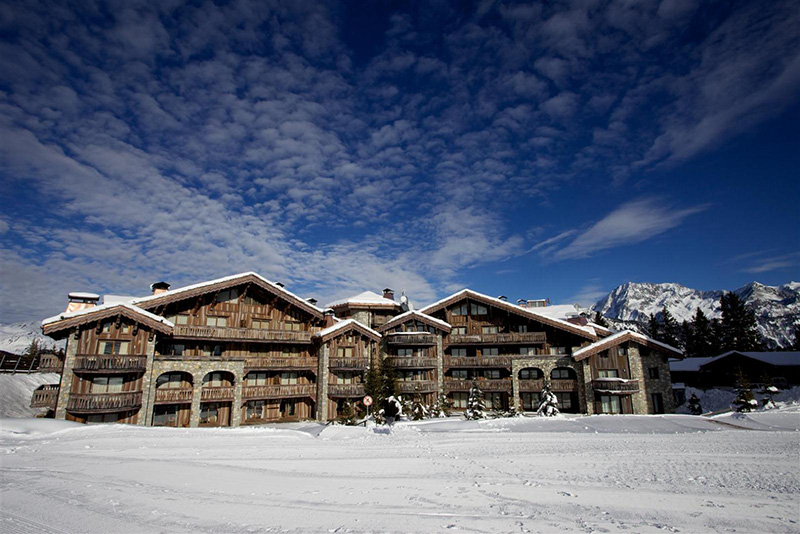 Chalet Le Rand and Chalet Bulle de Niege in Courchevel
Courchevel 1550 is the French ski village to watch right now, as more and more hot properties pop up there, including Scott Dunn's Chalet Le R. As well as an indoor pool, Jacuzzi, sauna and selection of fitness equipment, the chalet comes with a driver ready to take snow-fiends to the slopes whenever they're ready. That said, the Grangettes gondola is but a few snowboot-steps away.
Over in the more established Courchevel 1850 village you'll find the new Chalet Bulle de Neige, a more traditional alpine chalet from Scott Dunn that can accommodate six and has a balcony hot tub. Again, as it's located 8Om from the nearest piste, you can almost ski right up to the door - because who needs to walk when you can ski?
 {socialbuttons}