A milestone for the future
The ZEITWERK MINUTE REPEATER is the first mechanical watch that pairs a jumping numerals display with a decimal minute repeater. At his drum kit, Anthony de Haas, Product Development Director at A. Lange & Söhne and passionate percussionist, answers questions concerning the resonance and rhythm of the sonorous masterpiece.
Why did you pick the ZEITWERK as the basis for A. Lange & Söhne's first minute repeater?
Everyone expected that in the footsteps of the GRAND COMPLICATION, which was in essence our first minute repeater, we would choose a classic model like the 1815. That's why we opted for a surprising solution. Additionally, the ZEITWERK is a technically ideal platform for the integration of a striking mechanism.
The unique architecture of the calibre enables an optimised arrangement of the snails that control the striking sequences.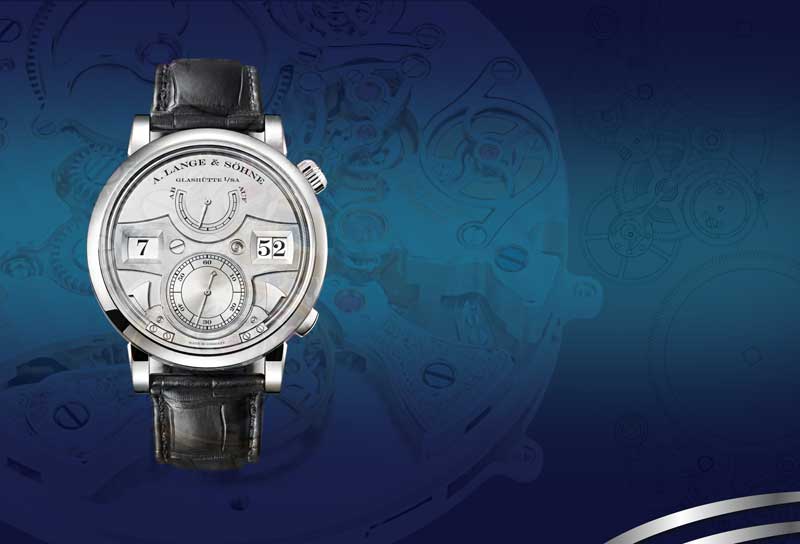 What was the biggest challenge in designing the movement?
A shortage of space. The movement of the ZEITWERK MINUTE REPEATER has more than twice the number of parts than the already highly complex calibre L043.1. Nonetheless, it has the same diameter as the ZEITWERK STRIKING TIME, which requires about 250 fewer parts. To accommodate the ensemble in such a tight space, we eliminated – among other things – a separate spring barrel for the striking mechanism and the conventional slide. The ZEITWERK features one large, high-torque spring barrel that is eminently suitable for this purpose.
What else was critical in the development phase?
When designing such a complicated movement, many details come into the equation. The hammers, for instance, play a pivotal role. They must retract instantly after the strike – just like drumsticks – to prevent any attenuation of the vibrating gongs. Their shape and weight are key issues, as are the characteristics of the springs that set the hammers in motion. The movements are so fast that they can hardly be captured, even with high-speed cameras.
How significant is the ZEITWERK MINUTE REPEATER for A. Lange & Söhne?
From my perspective as a product developer, the ZEITWERK MINUTE REPEATER represents a milestone for the future of A. Lange & Söhne. It has brought us a great step forward in the development of chiming watches. Furthermore, the project was really fun, especially because of the unusual challenges it posed. Not least, this is due to the way we collaborate as a team. We confront each other as sparring partners, which allows us to identify new and creative solutions. In this particular case, a little bit of pride on our part is justified, I think.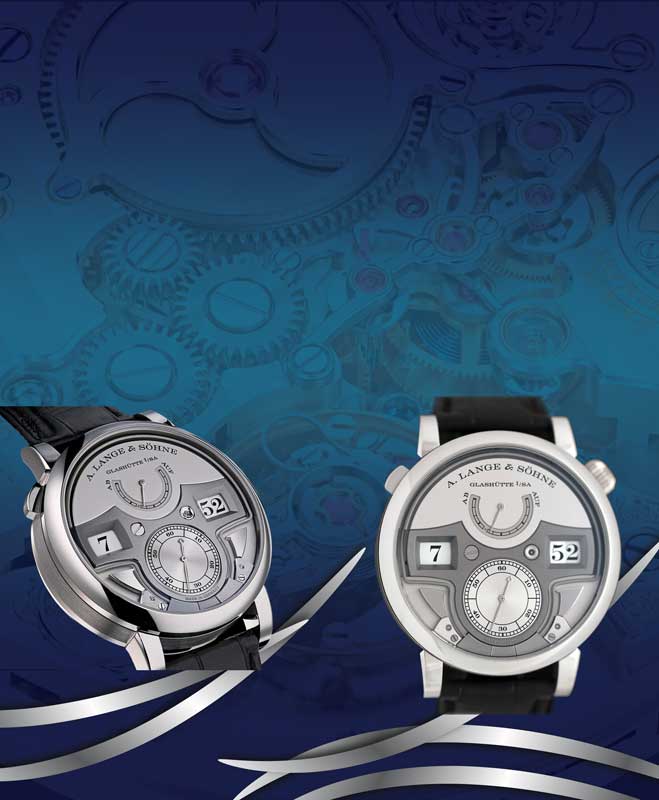 Text: A. Lange & Söhne ± Photo: luxwatch / Bp / Volus