"T" Stands for Turbo
On September 29, 2016, Ferrari announced the turbo version of the already successful four-seat GTC4Lusso. Amateurs will say that the Turbo version is no different from the last edition; however, connoisseurs will notice by the sound of the engine that it is a completely different grand tourer because of its turbocharged V8 engine that replaced the V12 from the previous model.
The lucky owners of a GTC4Lusso T will not only experience a much more aggressive acceleration, but a more agile driving mechanism due to a reduced total weight from the V12 version and better weight distribution to the rear with 54% and 46% at the front.
In addition, the latest advanced infotainment system has been added to the interior. One of its most prominent features is a 10.25-inch HD capacitive touchscreen. It also features a different exhaust layout and 20-inch rims especially created for the V8.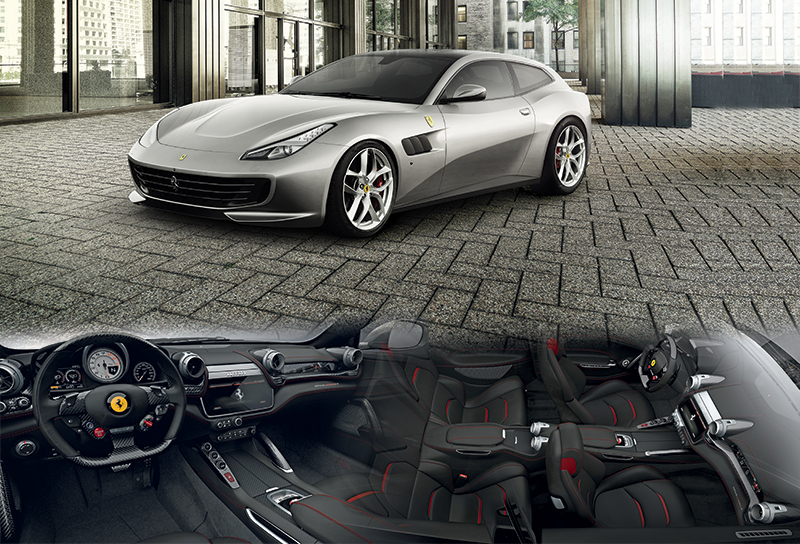 Specifications
Ferrari GTC4Lusso T
Maximum speed
321 km/h / 208mph
0-100 km/h
3.4 seg / 3.4 sec
Transmission
Automática de 7 velocidades
Torque
326 lb/ft a 4,500 r/m
dual-clutch
7 speed dual-clutch automatic
Cc & cv
3855 cc, 610 cv
Engine
Twin-turbocharged V8
Fuel consumption
24.4 mpg
Info
DANIEL MM
M:+52-1-55-4442-9054
This email address is being protected from spambots. You need JavaScript enabled to view it.
Text: Daniel Marchand M. / MM Classics. ± Photo: FERRARI