Innovation that Reinvents Itself
Audi Sport is the new name that will replace Audi Quattro, and to begin with the right note, they announced at the New York Auto Show 2017 that they will begin production of a limited edition of 200 units of the new R8 Sport Edition. It will be assembled with the structure of the R8 and will include visual details that will distinguish it from the regular version.
It will only be possible to choose three colors: floret silver, ibis white and mythos black. The color of the coating notwithstanding, the lateral mirrors and the sideblades come in red. To emphasize the exclusivity of this piece, a plate reading "1/200" will welcome the driver.
This Audi will come in two versions of 10 cylinders with different horsepower. The first will reach 540 bhp, which will start from  € 181,900, and the 610 hbp from  € 205,800. Will there be a buyer in Mexico?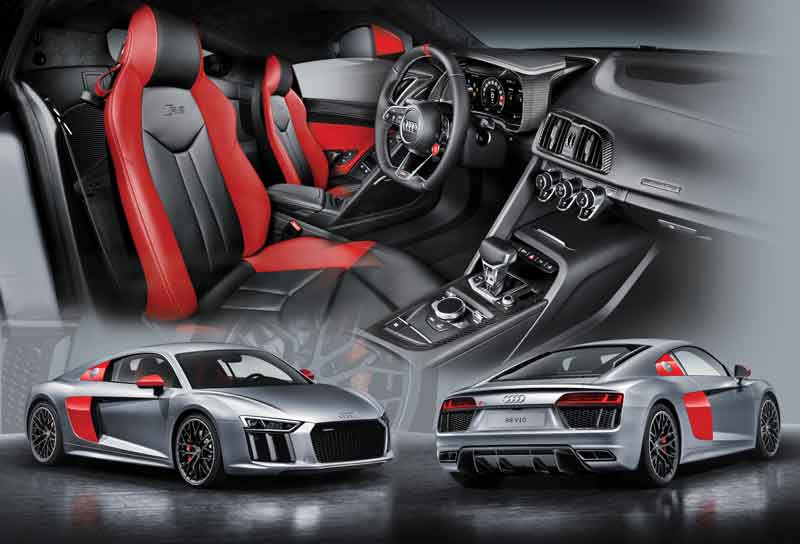 Info
DANIEL MM
M:+52-1-55-4442-9054
This email address is being protected from spambots. You need JavaScript enabled to view it.
Specifications

Audi R8 Coupe Sport Edition
Top speed
320 - 330 km
0-100 km
3.5 - 3.2 sec
Transmission
7-speed S tronic dual-clutch
Engine
5,200 cc
Cylinder capacity
540-hp V10 or a 610-hp V10 Plus
Text: Daniel Marchand M. ± Photo: DRIVE CARS / JAGUAR / © 2017 Pagani Automobili - rights reserved - credits