An Italian Conquers Nürburgring
On October 5, 2016, the Lamborghini Huracán Performante broke the fastest production car lap time at the Nürburgring track in Germany. Thanks to the advanced technology compared to previous versions, the Performante finished a lap in 00:06:52:01. To put this in perspective, the Porsche 918 Spyder completed the track in 00:06:57:00 in 2005, the Mercedes Benz AMG GTR in 00:07:10:92 in 2017, and the Ferrari 488GTB in 00:07:21:63 in 2015.
Few units will come to Mexico, and only some will have the chance to drive it and realize that this Huracán is entirely different to the others. The main difference is the active aerodynamics system called ALA (Aerodinamica Lamborghini Attiva). This system adapts to full acceleration, when braking and even while taking curves for better performance.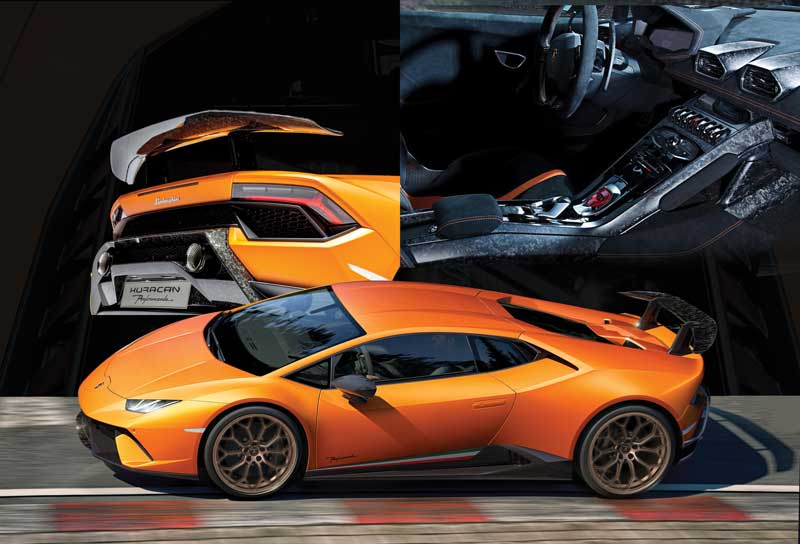 DANIEL MM 
M:+52-1-55-4442-9054
This email address is being protected from spambots. You need JavaScript enabled to view it.
Specifications
Lamborghini Huracán Performante 
Top speed
325km/h
0-100 km
2.9 seg/sec
Transmission
LDF 7-speed dual-clutch
Engine
V10DOHC, 640 ps
Displacement
V10, 5205cm3
Text: Daniel Marchand M. ± Photo: Copyright © Automobili Lamborghini