"Super Formed"
The new version of the Continental GT was presented at the recent 2017 IAA Frankfurt Motor Show. The title "Super Formed" does not allude to its superiority in design, but to the assembling technique used for the body. This technique heats aluminum at 500°C to allow designers to shape more complex and accentuated lines. Previously, this method was used in the fenders, but the new Continental GT is the first car built entirely by this technique.
This car has the longest and lowest front due to the fact that the tires stand out 135mm. It weighs 80kg less than its predecessor and the W12 configuration allows the engine to be 24% smaller than if it were a traditional V12.
Bentley has always been characterized by high-end luxury in its interiors. You can choose a 10, 16 or 18-speaker audio system. A 12.3-inch digital retina display occupies the center of the board. More than 18 months were invested in the creation of the "diamond on diamond" sewing pattern, and each diamond has 712 sewing points. It is clear that luxury is difficult to imitate.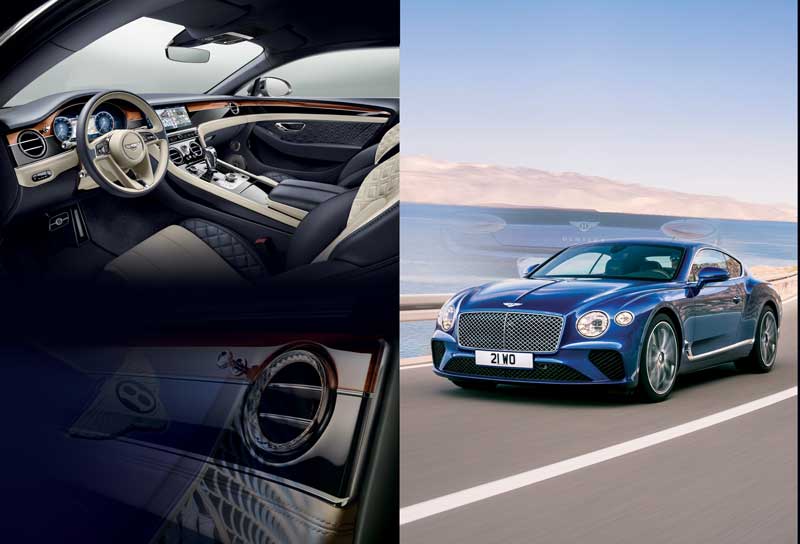 Specifications
Bentley GT
Maximum speed
333 km/hr
0-100 km/h
3.7 s, 626 hp
Transmission
8 velocidades dual-clutch
Displacement
6,000 cc
Engine
W12
Fuel consumption
6.10 km/lCons
Text: Daniel Marchand M. ± Photo: ©Copyright 2017 Bentley Motors