First Class Sports Car
Bill Mitchell, who served as head of GM design for more than two decades, caught a Mako shark on a fishing trip, an event that took him to the next generation of the Corvette: the C2 known as Sting Ray. Designer Larry Shinoda was the one who delineated the new car, finding inspiration from three sources: the Mako shark, the Jaguar E-type—which Bill Mitchell used to drive at the time—and the Sting Ray Racer, which Bill designed in 1959. With this, the most beautiful Corvette ever was created; it was revolutionary and garnered splendid reviews during that time, and today it is highly coveted by American and European collectors alike.
The C2 debuted with independent rear suspension and disc brakes, considered a breakthrough for street cars. Unlike its predecessor, the C2 doesn't have hidden headlights, which characterized that era. The Sting Ray maintains the previous proportions with a long front and a short trunk, providing a sporty personality.
Mechanically, the C2 was far superior, and went from being a docile convertible to a formidable sports car that competed against the Porsches, Ferraris, Maseratis and Mercedes-Benz of its time. That's why Euro-American engineer Zora Arkus-Duntov, "the father of the Corvette", in charge of GM's high performance vehicles, declared that, for the first time ever, the Sting Ray made him proud of driving a Corvette in Europe. Today, a Corvette Sting Ray can range from $ 90,000 USD to 7 digits due to its high value for collectors, fun driving mechanism and everlasting design.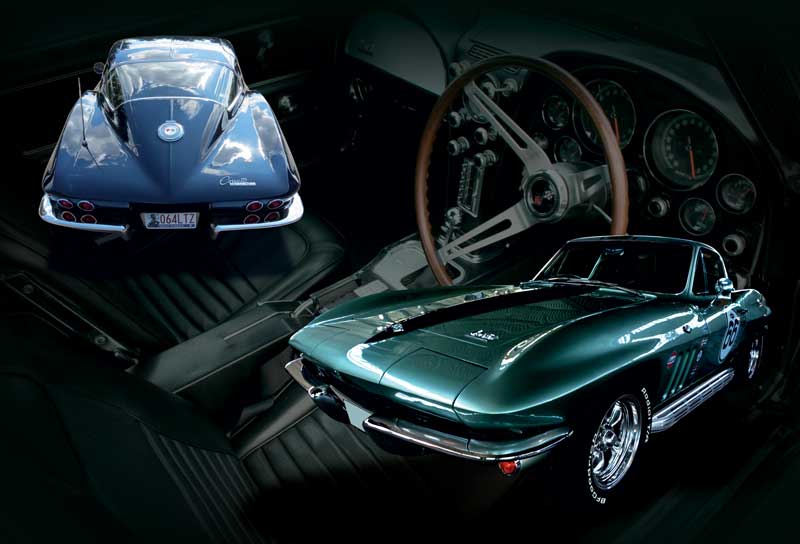 Specifications
Corvette C2 Sting Ray de GM
Maximum speed
245 km/h
Engine
V8 90º
Acceleration 0-100 km / h
5,4 s
Transmission
4-Speed manual or 4 Heavy-Duty, and 2 Powerglide in 1967TRONIC
Cylinder Capacity
6,999 cm3
Fuel Consumption
16 a 25 litros / km/l
Info
DANIEL MM | M:+5215544429054 This email address is being protected from spambots. You need JavaScript enabled to view it. | www.mmclassics.com.mx
Text: Daniel Marchand ± Photo: Corvette