The Return of an Icon
In any terrain—road, mountain, battlefield or the city—the Land Rover Defender has left its mark. The brand decided to make a production limited to 150 units to celebrate the commemoration of its 70 years of history. To get one of these units, you must go directly to Land Rover Classic and cross your fingers, hoping that there's still one of them available. It will be difficult, since the English have used the perfect ingredients: tradition, power and all terrain.
Just like in the beginning, these exclusive models of the Land Rover Defender Works V8 70th Edition will be manufactured in two versions: the D90, which has a shorter chassis that provides greater maneuverability, and the four-door 110 Station Wagon, with capacity for seven passengers. There will be eight color configurations for your Defender and all will feature Recaro sport seats and interiors completely covered in Windsor leather.
If your father ever told you that he drove a Defender in Europe or a safari in Africa when you were little, it most likely had 122 HP. If today you have the opportunity to buy a Defender 70 Anniversary, you will drive with 450 HP. The price? In reality, history is priceless, although £150,000 can buy the historic Land Rover Defender 70th Anniversary.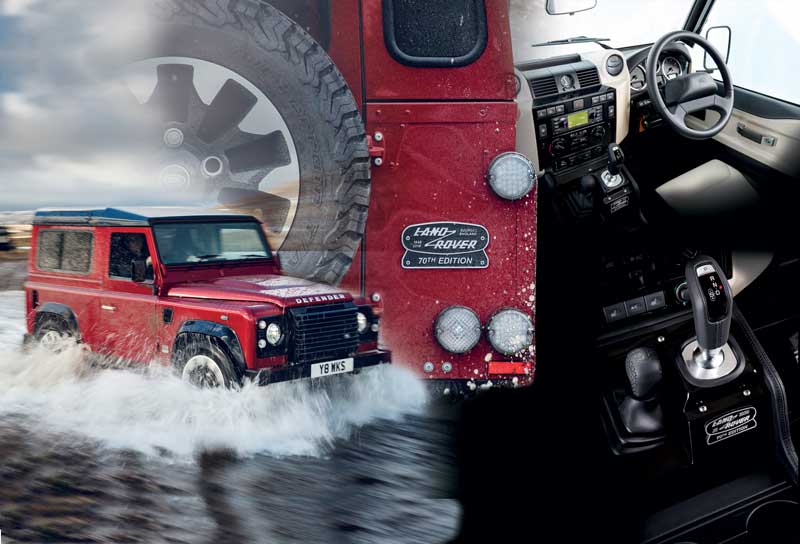 Specifications


Land Rover Defender Works V8 70th Edition
Maximum speed
170 km/h
Acceleration 0-100 km / h
5.6 seg
Transmission
8 speed ZF trnas
Cylinder Capacity
400hp
Engine
V8, 5000cc
DANIEL MM | M:+5215544429054 This email address is being protected from spambots. You need JavaScript enabled to view it. | www.mmclassics.com.mx
Texto: ± Foto: Jaguar Land Rover / Mercedes - Benz © 2018 Daimler AG. All rights reserved.