The jewel in the crown.
The Time Piramid Tourbillon watch is a meeting with pyramidal architecture and movement symmetry, is inspired by the regulators created by John and Roger Arnold over two hundred years ago and by antique British skeleton clocks, it's a rendition of technical prowess and sleek elegance.
John Arnold, son of watchmaker, for the excellent command of German and his horlogist studies in the Netherlands, he arrives at the court of George III, and had established himself as a watchmaker of repute in London's Strand. After Arnold presented the smallest repeating watch ever made to King George III and to the court, he rapidly acquired a wealthy clientele. He was one of the most inventive watchmakers of his day. Arnold's "No. 36" was the first timepiece to be called a chronometer, a term reserved for unusually precise watches to this day.
John Arnold and his son, we shall read how his timepieces accompanied famous explorers on their voyages of discovery, helped the East India Company establish its empire and Napoleon Bonaparte himself presented an Arnold clock to the Observatory of Milan in 1802.
In the SIAR, David Serra, Head of Development & Production in Arnold & Son, told us about the importance of navigation in the brand, included in the English Navy 5 to 8 stopwatches on the boats, made by Arnold. "Mexico is a market that respects work, knows the difficulty and exclusivity of handmade pieces."
The "Time Pyramid Tourbillon" combines the British heritage with its Swiss watchmaking savoir-faire. With a skeletonized pyramid-shaped tourbillon seemingly floating between two sapphire crystals. This construction offers a lively-look and three-dimensional face to the timepiece.
To meet with Arnold & Son finishing standards, the movement of the Time Pyramid Tourbillon is decorated with chamfered bridges, polished edges and Côtes de Genève.  There are only 28 of this line, and is considered exceptional.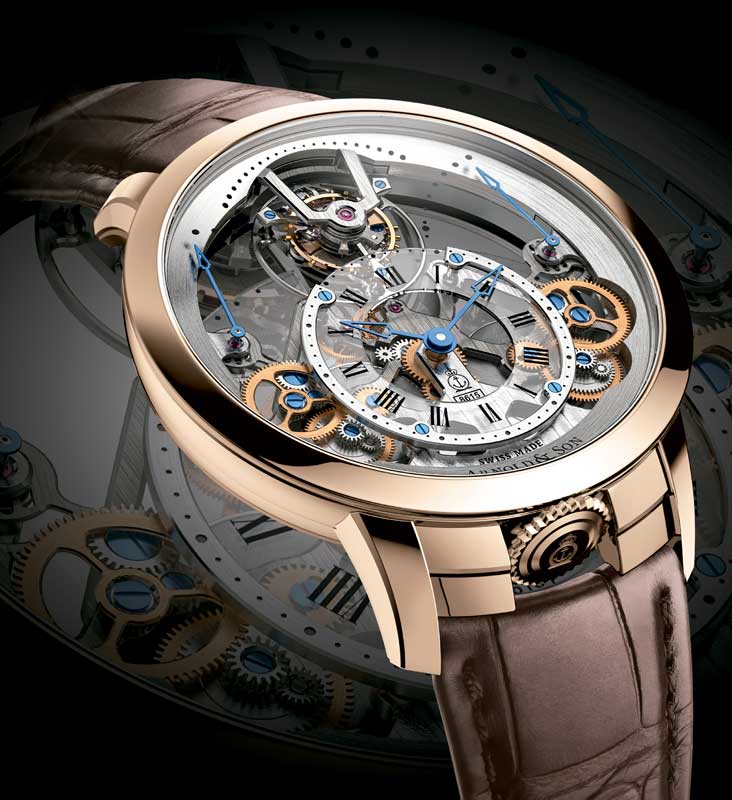 Text: Amura ± Photo: Arnold & Son