The artist Pedro Friedeberg, who stands out as a painter, sculptor and designer, as well as the latest "truly surreal artist", presented yesterday "The irrational house" at the Franz Mayer Museum in Mexico City.
It should be noted that the work of this artist -who was born in Florence, Italy, in 1936 and arrived to Mexico with five years old-, could not be classified or pigeonholed into any genre, not even within the surrealism, despite the fact that he was proclaimed as a real representative of this art movement by André Breton.
After several years of retirement at his home in San Miguel de Allende, in 2010 Pedro returned with a book edited by Déborah Holtz and a first retrospective exhibition. 2010 was also the year when Corum arrives to the Mexican market, and now, in 2016,  two Corum watches designed by Pedro Friedeberg are part of this exhibition.
This is the Archimboldo and Piranesi models, both are variations of the Bubble collection. The first is a tribute to the Italian artist Giuseppe Archimboldo, while the second is honoring the Italian master -engraver and architect- Giovanni Battista Piranesi.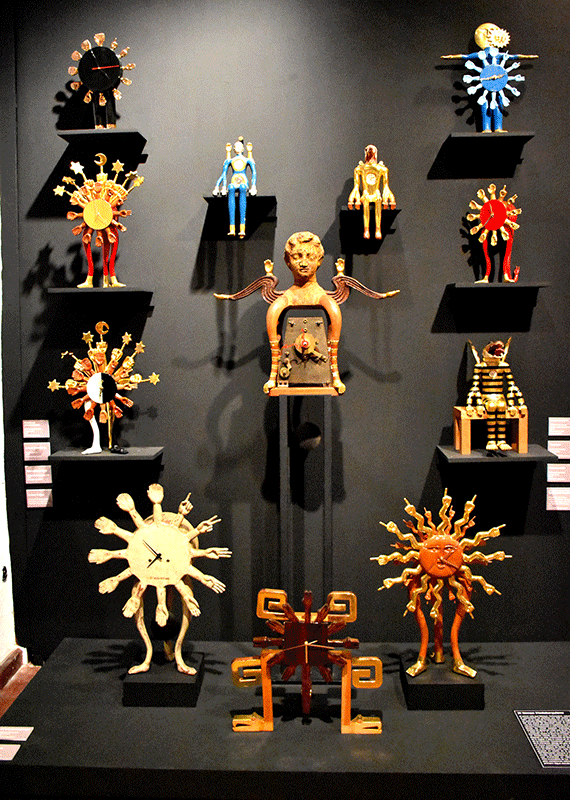 Alejandro Sordo, curator of "The irrational house", said: "This exhibition is precisely the aim of capturing the conceptual part of the creation by Pedro Friedeberg; it rescues documents, photographic archive and then are three installations: one historic that emulates the houses of Pedro Friedeberg in the 60s, 70s and 80s, a second installation of –butterflies- that recovers the work of Portanova, and finally there is a installation of Pedro Friedeberg and its contemporary creation".
About the Corum watches, Alejandro Sordo mentions: " Pedro always had contact with time, therefore, the Corum watches represent the best idea to achieve this synthesis between the style of Corum and the Pedro Friedeberg art, which in these same watches are part of the architectural heritage collected by Pedro, as is their sacred geometry and the fact that they are baptized with the names of an architect (Piranesi) and the other is a fifteenth-century Flemish artist (Archimboldo)".
Meanwhile, Nicolas Mouric, director of Corum in Mexico, commented to Amura Yachts & Lifestyle about the most important detail which has the further avail that facilitated the creating process for Pedro Friedeberg: "The special design that is given to the sapphire crystal, which is unique in the world, with 8 mm that give the magnifying <<magnifying glass>> effect, wich please so much to Pedro Friedeberg for design both two special models".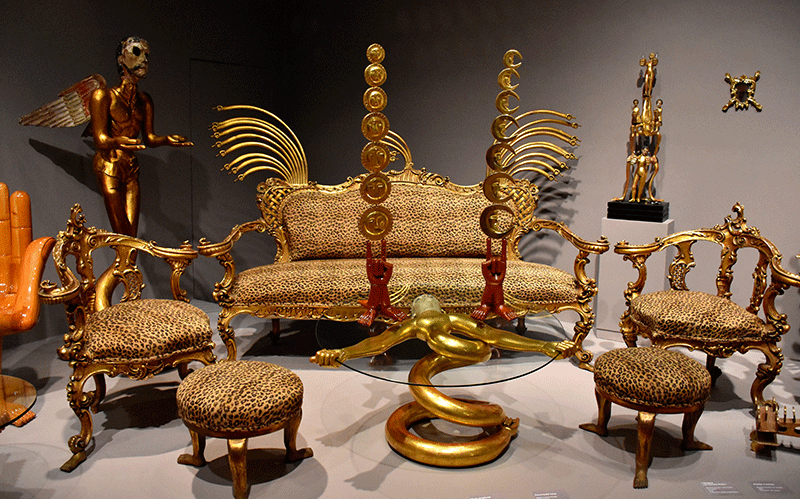 These watches were presented recently at Baselworld 2016, and since December 2015 are in distribution for Mexico. During the evening, "the clock with the hand at 3:00 hrs." found a buyer within the same presentation. The exhibition will last until July 17 2016 in Franz Mayer Museum at the Historic Center of Mexico City.
 {socialbuttons}