It was 1998 when, in the middle of the Strip ─which is almost the most famous street in Las Vegas, artery of hotels and casinos─ a sign proclaimed: "Upcoming performances by Van Gogh, Monet, Renoir and Cézanne. Guest artists: Pablo Picasso and Henry Matisse."
At that time, it was the American Steve Wynn who acquired the Bellagio hotel, which, decorated with cafes, restaurants and gambling salons, had (and still has) a fabulous museum of 19th and 20th century art.
During the purchase process, Wynn befriended the painter's son, Claude Picasso, and Francoise Gillot, commissioning the furniture and tapestry designs for the restaurant named after the artist's surname. The restaurant is inspired by the life and work of its namesake and has been awarded a Michelin star.
On the walls of the restaurant hang different works by the painter, 11 of which will be auctioned on October 23, according to the statement made by the MGM Resorts and Sotheby's group of casinos and hotels.
The event will be held at the same restaurant of the Bellagio hotel and will take place just two days before what would have been the artist's 140th birthday.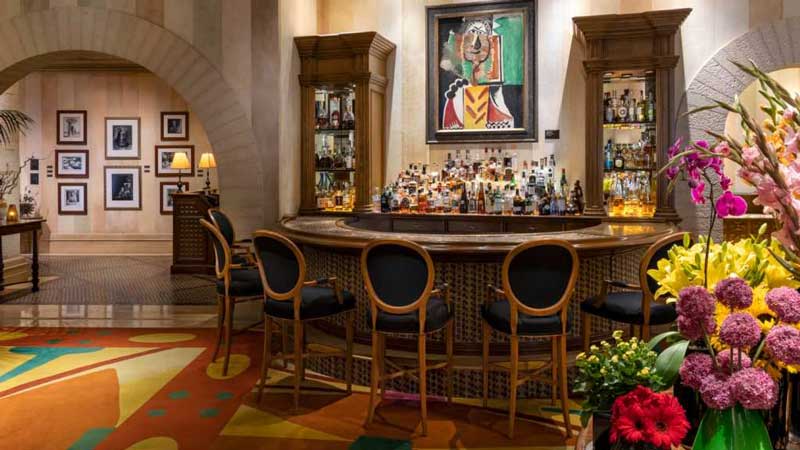 The collection includes paintings ─such as Femme au béret rouge-orange, Buste d'homme, Nature norte au panier de fruit et aux fleurs, among others─; in addition to works on paper and a ceramic work; in total, it is estimated that the sale value could exceed 100 million dollars.
It should be noted that this will be the first time that Las Vegas hosts one of Sotheby's evening auctions.
In a press release issued by MGM Resorts, the auction of Picasso's works will help its goal of "deepening diversity and inclusion." On the other hand, the auction house explained that some of the proceeds will be invested to diversify and expand the Bellagio's art collection.
Information from: El País, CNN.