A completely new way to experience Haute Horlogerie.
Louis Moinet partnered with Exclusible and Tafi for the launch of the Original NFT Collection, consisting of one thousand unique NFTs inspired by the iconic Space Revolution 2021 watch.
The first limited edition NFT collection allows watch enthusiasts to access a new way to experience Haute Horlogerie.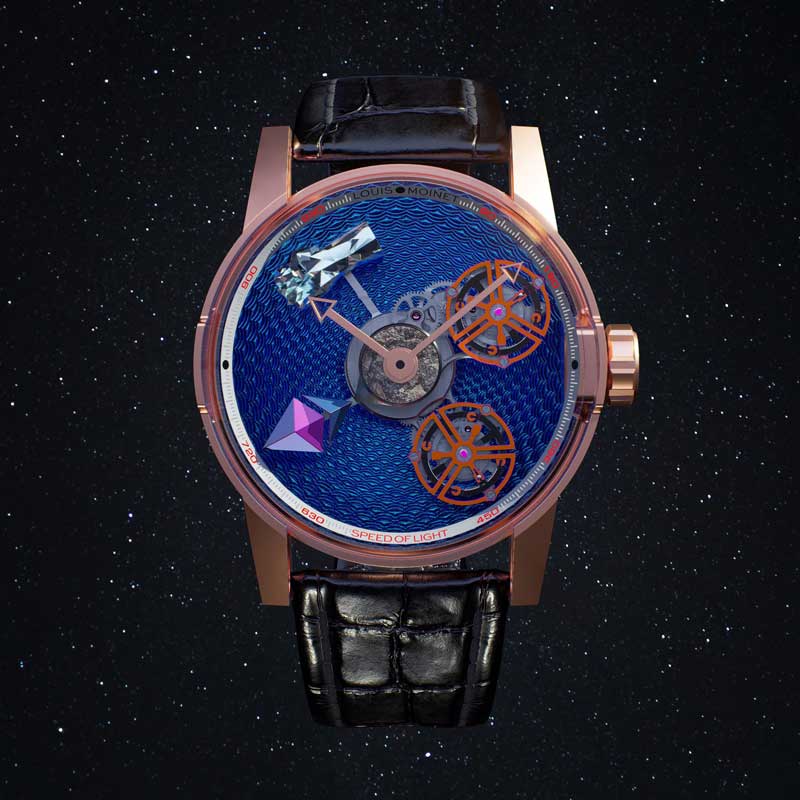 This breakthrough in the metaverse was a success for the brand right from the start: the 1,000 NFTs sold out in just seven minutes. And a few hours after their launch, they were already on the secondary market, some for more than double their purchase price.
All NFT watches in this first collection maintain full working functionality in their virtual form, staying true to Louis Moinet's original vision.
Jean-Marie Schaller, CEO and creative director of Louis Moinet, said, "At Louis Moinet we have always strived to push the boundaries of design and technology to build the most sophisticated and impressive timepieces of our generation [...] These NFTs celebrate the advanced technology and craftsmanship for which our Space Evolution super watch is known."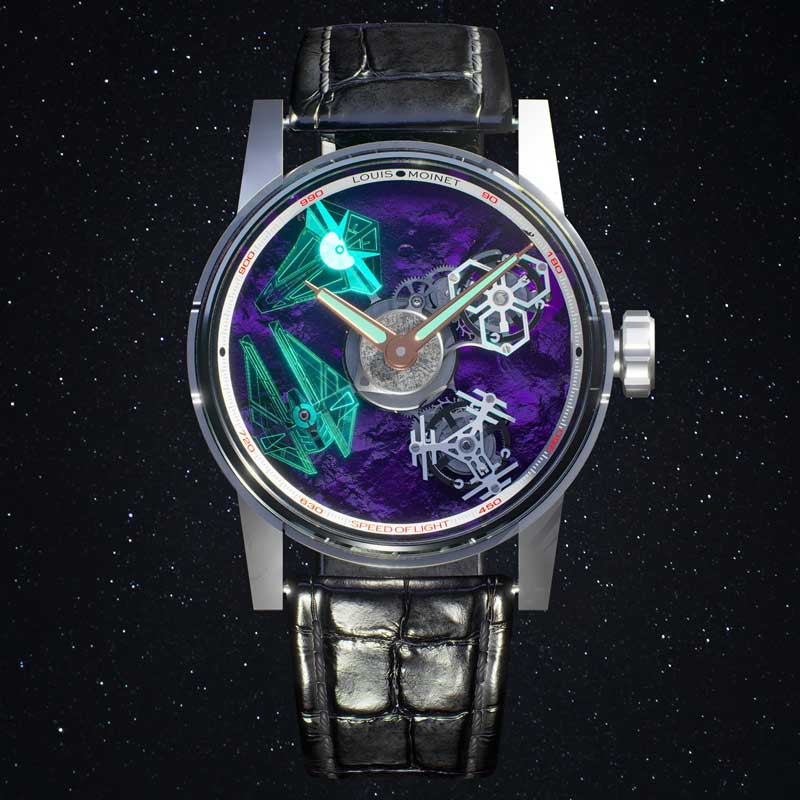 Two lucky owners of the NFT Space Revolution NFTs will have the chance to win a SUPER MOON, a new model to be unveiled at Watches and Wonders 2022 in late March.
A Space Revolution
Space Revolution introduces a new technology: two tourbillions spinning at high speed in opposite directions.
These intersect 18 times per hour – that is, every three minutes and twenty seconds – and are built on two levels. The first rotates around the dial in five minutes – clockwise –, and the other in ten minutes – counterclockwise –.
The mechanism is hidden in the base of the chassis, with a thickness of just 3.5 mm. The central column transmits orders to the tourbillions and spaceships, the latter inspired by science fiction.
The physical models of the Space Revolution, limited to eight pieces, are unique thanks to the meteorite fragment placed under the center of the watch hands.