It is an exhibition that celebrates the beauty and technology of the automobile.
British architect Norman Foster curated the exhibition Motion: Autos, Art, Architecture at the Guggenheim Bilbao, where he also displays several of his personal cars.
Spread over an entire floor of the Frank Ghery-designed museum, the exhibition features automobiles from the 20th and 21st centuries, as well as -as the name implies- architecture and works of art related to speed and movement.
It was Norman Foster himself who, as one of Britain's most renowned architects, approached the Guggenheim with the idea for the exhibition, with the aim of sharing his passion for cars.
During the opening of the exhibition, Foster said, "I have always been passionate about designing locomotives, aircraft and automobiles, and have had the privilege of flying different types of planes, helicopters, jets and driving a wide range of vehicles."

It's worth noting that while Foster worked closely with industry leaders, researchers and consultants, he had complete freedom to select the cars on display. One of them: The 1936 Bugatti Type 57SC Atlantic.
Nine of his own cars are part of Motion: Autos, Art, Architecture at the Guggenheim Bilbao, including the 1934 Chrysler Airflow, the 1961 Jaguar E-Type and the 2010 Dymaxion Car 4.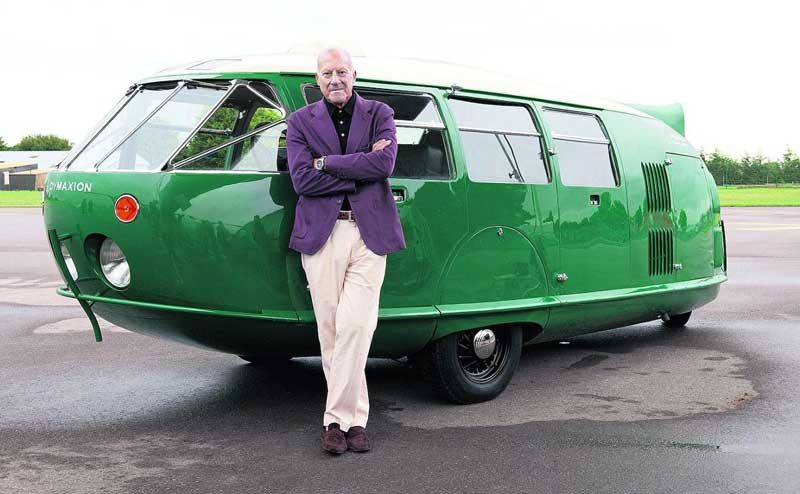 Upon entering the gallery, visitors are greeted by 20th century vehicles. These include a 1914 Rolls Royce 40/50 Alpine Eagle, and the first Porsche automobile, the Porsche Phaeton.