Rolls-Royce presented the second of three Boat Tails at the 2022 edition of the Consorso d'Eleganza Villa d'Este in Italy.
The stunning rose gold coupe was created for a client whose family business has grown from his father's origins in the pearl industry. Paying homage to this legacy, the bespoke vehicle features a unique exterior finish and mother-of-pearl-inspired detailing.
Alex Innes, Rolls-Royce's head of body design, explained that Boat Tail "is an inspiration, a result that transcends growing from a means of transport to become a moving work of art."
The body of the car is inspired by a boat tail yacht, and was modeled entirely by hand, using large sheets of aluminum.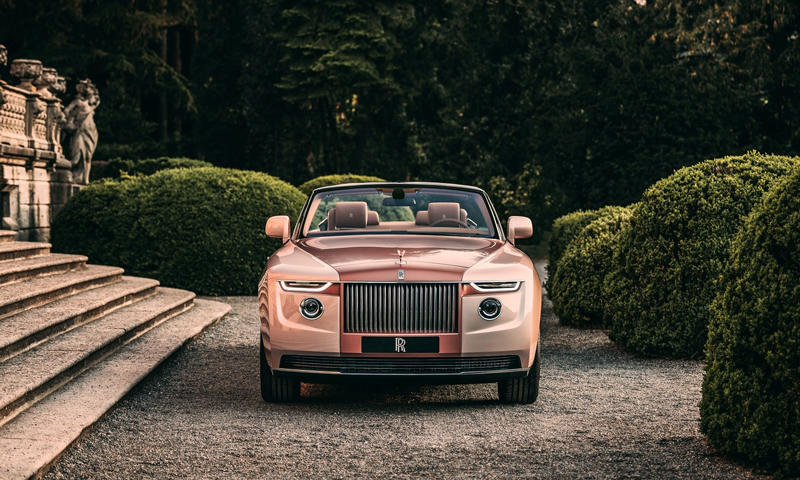 For the finish, the designers worked directly with the client, who presented them with four unique color beads as a reference. In the end, the brand defined the shade as "a bright mix of oyster and soft pink, with a pearlescent quality tone that depends on the light conditions."
For the interiors, they combined cognac-colored leather, with pearlescent finishes. There are also walnut veneer and rose gold details, for example, the transmission tunnel, which draws a direct visual reference to the rear deck.
The centerpiece of the dashboard is a mother-of-pearl clock, chosen and supplied by the customer from his own collection.
Rolls-Royce's Boat Tail cars are considered to be the most expensive cars in the world, priced at close to 23 million euros.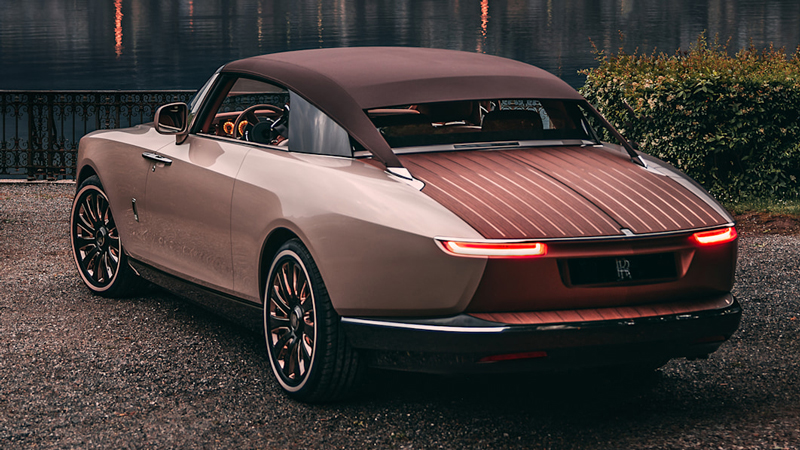 Coachbuild, the automotive equivalent of haute couture
About Rolls-Royce's Coachbuild division, Innes maintained that each commission is special: "It elevates our work to the haute couture of our industry."
Torsten Müller-Ötvös, said: "For the commissioned customer, it offers the ultimate in individuality, self-expression and personalized service. For our designers, it provides unparalleled creative freedom; opportunities to take design materials, engineering and craftsmanship to the highest levels.
"For Rolls-Royce as a brand, it is a return to our roots as a contemporary revolution, where we turn the impossible in conventional automotive manufacturing into an astonishing reality."