Jacob & Co Astronomia collection is a concept introduced in 2014.
For eight years, Astronomia has used its sapphire crystal case to unleash creativity, display miniature art and showcase the Astronomia Tourbillon movement.
This concept gave way to the Astronomia Art collection, where cities like Moscow, India, and recently Mexico have been immortalized.
Under this first, Astronomia Art Eagle & Snake Unique Piece Mexico unveiled. This piece captured two animals that constitute one of the richest elements of the country in terms of culture, heritage, and representation: an eagle devouring a snake.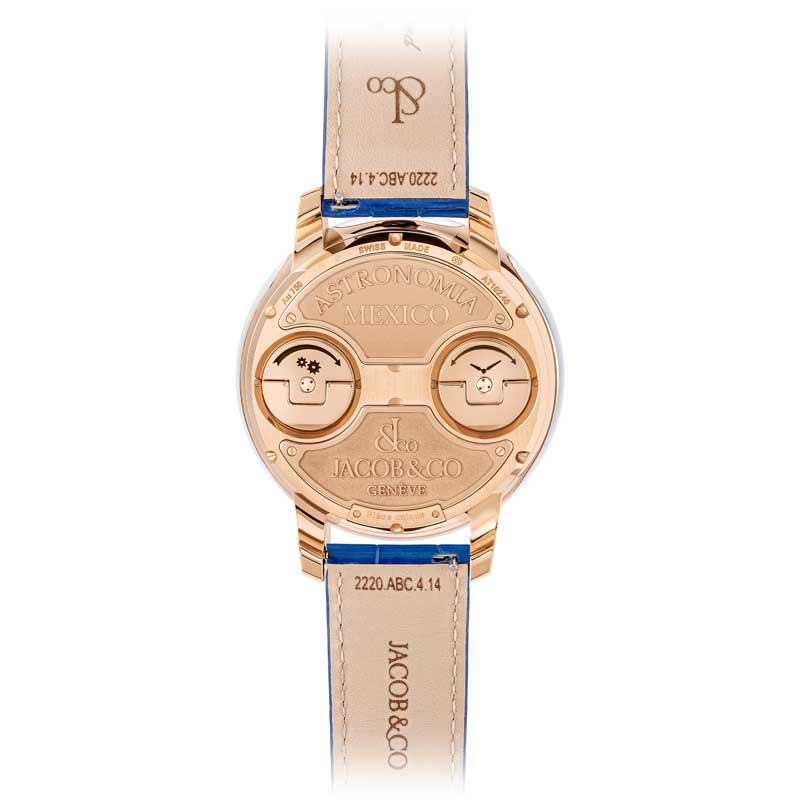 All these elements were perfectly engraved and carved by hand, and in gold, under the sapphire case, representing the most transcendental moment in Mexico's history.
In this unique piece, as its name refers, the tourbillon has a double axis, one turning in 60 seconds and the other in five minutes. For all Astronomia models, Jacob & Co developed the Jacob cut diamond with 288 facets in the Art Eagle Snake Unique Piece Mexico it rotates on itself in 60 seconds.
The globe is made of blue-lacquered magnesium to ensure consistency in weight, as the four satellites have to weigh the same.
The rose gold case features four sapphire crystal windows installed all around the periphery, allowing an unobstructed view of the caliber and work of art inside.