Like its 2022 concept, the iX Flow, the new version features an exterior made of a material similar to that used for a book reader.
BMW unveiled the most updated version of its color-changing car at the Consumer Electronics Show (CES 2023) in Las Vegas. This is how its latest i Vision Dee prototype not only changes to black and white, but to a full range of colors.
The current model features 32 different colors and a design that allows the creation of digitally controlled and fully customized patterns.
Oliver Zipse, president of BMW Group, noted that with this new concept, they are demonstrating "what is possible when hardware and software merge. In this way, we can exploit the full potential of digitalization to transform the automobile into an intelligent companion." It is worth noting that the Dee in the name, stands for Digital Emotional Experience.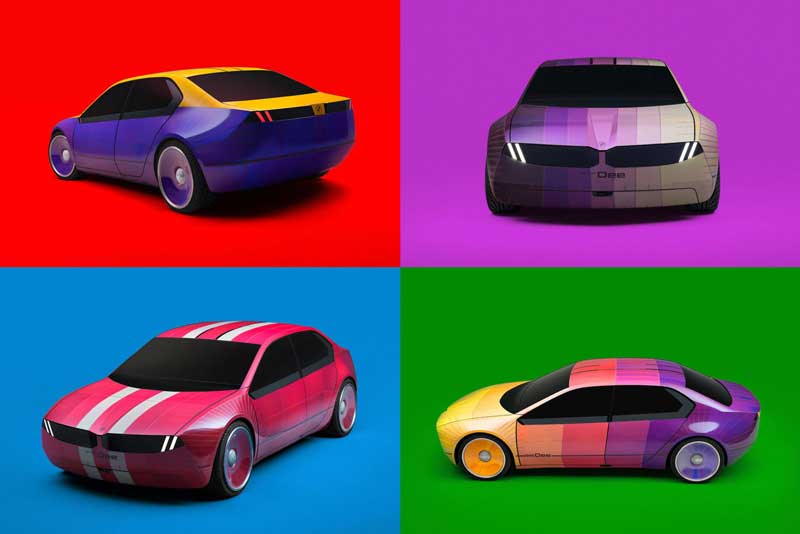 The exterior of the car was developed in collaboration with technology company E Ink and is divided into 240 segments that can be individually controlled.
The model also incorporates certain features that embody a vision for future car design. For example, to complete an entire personalized experience, i Vision Dee offers voice interaction.
Adrian van Hooydok, head of BMW Group Design, said, "We are showing how the car can seamlessly integrate into your digital life and become a trusted companion [...] Implemented in the right way, the technology will create valuable experiences."