An Infinite Adventure
Even though the Caribbean Sea, also called the Sea of the Antilles, is one of the most extensive in the world—spanning approximately 2,763,800 km2 (1,063,000 mi2), and estimated to be around 160 to 180 million years old—remained hidden from the "Old World," that is to say, Eurasia, which, despite having never been to Africa and the shores of Asia, knew of the existence of Japan and South Africa.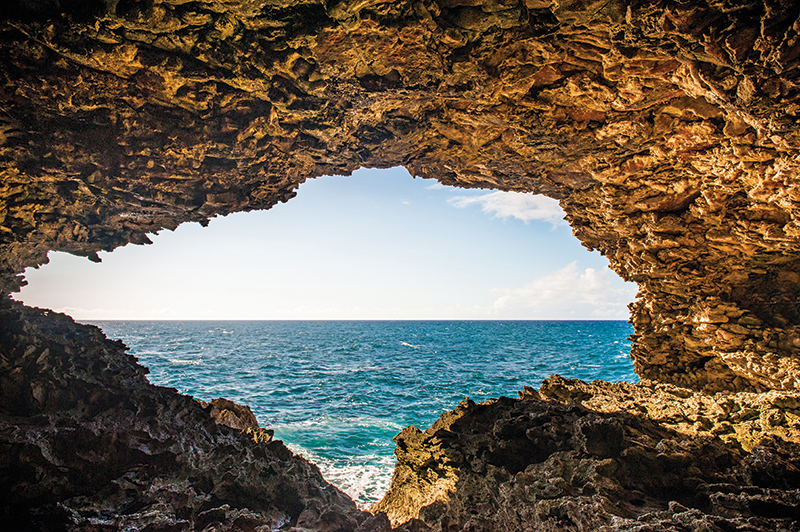 " Este acontecimiento es tan trascendental y tan importante que hemos de decir que es el acontecimiento más importante de la historia. Porque existe en la historia universal un hombre anterior al descubrimiento de América, y un hombre posterior al descubrimiento de América (…) cobra el hombre por primera vez una noción cabal del mundo en que vive. Ya conoce su planeta, ya sabe que es redondo, lo va a explorar ahora a sabiendas de adónde va. Por primera vez en la historia sabe él en qué mundo vive."
Alejo Carpentier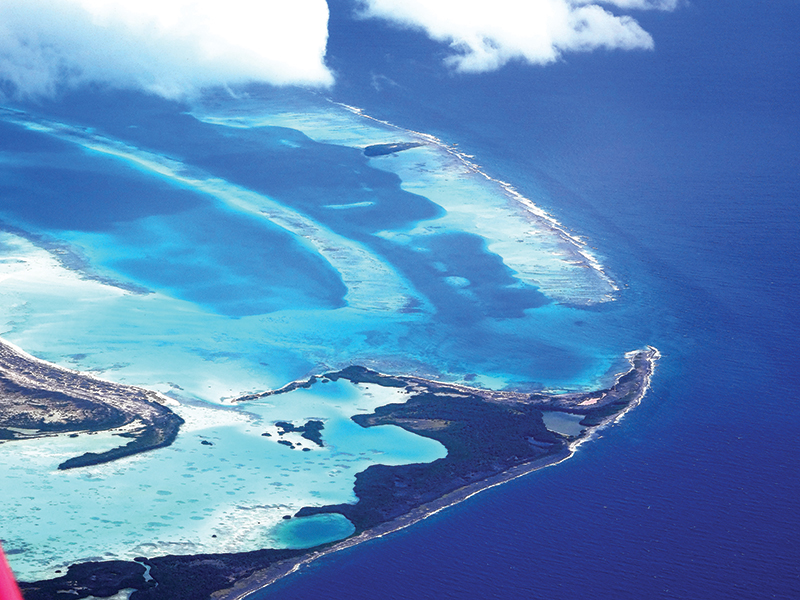 "This event is so transcendental and momentous that we might even say that it is the most important that has ever happened in history. Because there exists in universal history a man who precedes the discovery of the Americas, and a man posterior to the discovery of the Americas (…) a man who gathers for the first time a thorough notion of the world he inhabits. He knows his planet; he knows it is round; he is going to explore it now with full knowledge of where he's heading. For the first time in history he knows in what world he lives in."
Alejo Carpentier
Christopher Columbus necessarily sailed through Caribbean waters to arrive to the "New World." Some of the Caribbean shores include: in North America: Mexico; in Central America: Belize, Guatemala, Honduras, Nicaragua, Costa Rica and Panama; in South America: Colombia and Venezuela; in the Antilles: Antigua and Barbuda, Barbados, Cuba, Dominica, Grenada, Haiti, Jamaica, Dominican Republic, Saint Kitts and Nevis, Saint Vincent and the Grenadines, Saint Lucia, Trinidad and Tobago. United States territories, such as: Puerto Rico and the Virgin Islands; French territories: Guadalupe, Martinique, Saint Martin, and Saint-Barthélemy. United Kingdom territories: Anguilla, British Virgin Islands, Caiman Islands, and Montserrat. Dutch Territories: Aruba, Bonaire, Curacao, Sint Eustatius, Saba and Sint Maarten. In addition to this, the archipelagos known as Windward Islands, Sotavento islands, Los Roques, San Andrés, Providencia and Santa Catalin, Corn islands, Bay islands, The Canaries, and the Queen's Gardens. There is also a sundry amount of cays and islets. Each one of these countries encompasses all the beauty and possibility of living great marine, historical, cultural and touristic adventures.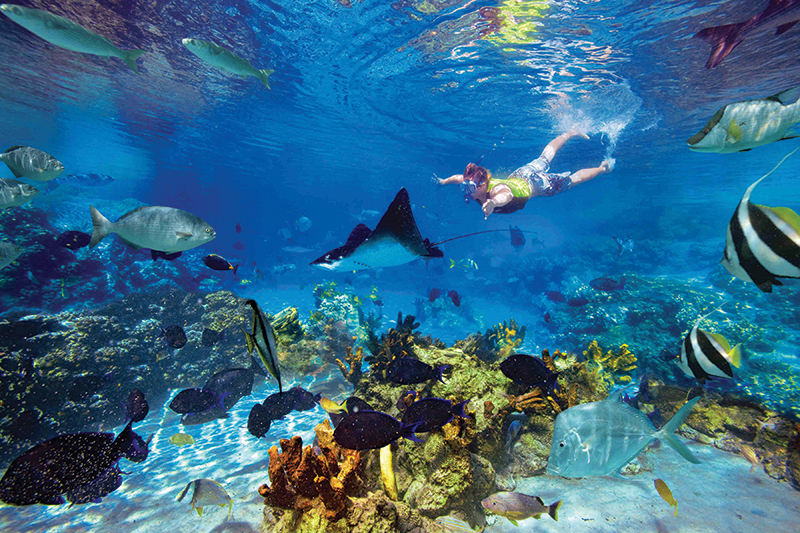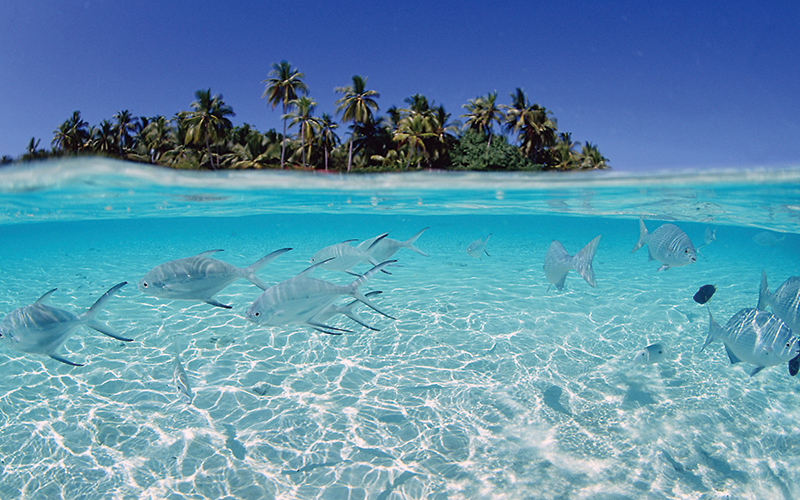 CARIBBEAN DIVERSITY
The Atlantic Ocean is connected to the Caribbean through the Anegada Passage, between the Lesser Antilles and the Virgin Islands, as well as the Windward Passage, located between Cuba and Haiti—a crucial route between the United States and the Panama Canal. The Yucatán Channel links the Caribbean to the Gulf of Mexico between the Yucatan peninsula and Cuba. Water temperature averages between 21 and 32.2 C° yearly, and hurricane season in the Caribbean takes place from June to December. Fortunately, it is possible to predict the trajectory of these atmospheric giants, which can be beneficial since they contribute to diminish the harsh climates of northern Europe.
It is estimated that 13,000 plant species coexist in the Caribbean, many of them endemic to this region; 450 fish, 600 birds, 500 reptiles, 170 amphibians, 90 mammals like the manatee (endangered), solenodons (endemic to the Antilles) and the humpback whale among other migratory species. It is home to amazing creatures like the sailfish, the giant oceanic manta ray, the eagle ray, the whale shark, and the sand tiger shark. The Caribbean coral reefs make up around 7% of the total reefs in the planet, and create a complex habitat that serves as a home for numerous creatures: sponges, fish, jellyfish, crustacean, turtles, and mollusks. Currents in these areas are teeming with plankton—the basis of the marine food web; it feeds from tiny animals, such as coral polyps, to giants like the whale shark. Underwater, we can find a spectacular succession of volcanoes, ravines, plains, and ridges that comprise one of the most mesmerizing topographies in the world.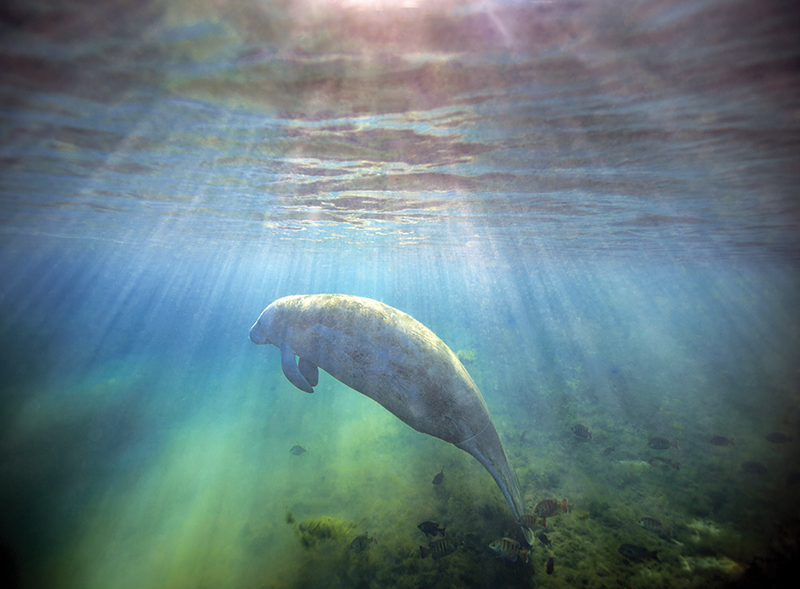 Empress Joséphine de Beauharnais, Napoleon Bonaparte's first wife, was born in Martinique. Navigators and pirates plowed through its waters: Blackbeard, Francis Drake, Henry Morgan, etc. The Caribbean Sea also inspired Robinson Crusoe, a novel by Daniel Defoe, and Treasure Island by Robert Louis Stevenson.aaa
The Caribbean is primarily a touristic sea visited by around 12 million people per year. It is one of the main routes for cruise ships. The area enjoys pristine beaches of indescribable beauty, paradisiac territories and endless natural attractions for sailing trips aboard yachts, catamarans, for swimming, surfing and underwater fishing, sport fishing and open water fishing. It harbors true oases for diving and windsurf enthusiasts. It is possible to compete in regattas, or kayaking, or many other aquatic sports, as well as marine expeditions to observe the flora and fauna. There are countless ports, bays, coves and inlets to discover. This sea is praised worldwide for the neatness of its beaches, national marine parks, abundant rainforests, thick mangroves rimming extensive lakes, nesting sanctuaries for migratory birds, as well as eco-touristic and research regions.
The Caribbean provides an infinite universe of possibilities to enjoy the sun, the sand, and the unspoiled crystalline waters, to adopt the innate bohemian and artistic spirit of the inhabitants, and spend a whole day in an unexplored and isolated corner of this paradise. There is also a great variety of marinas along the coasts that offer different services, where you can dock in your private yachts.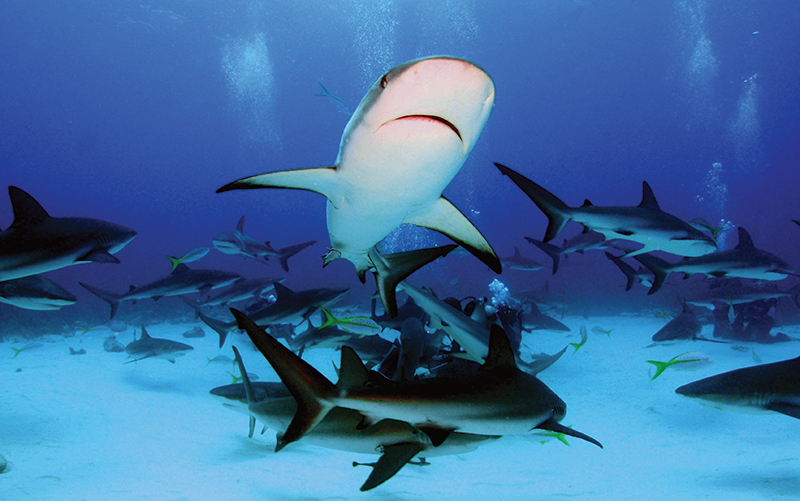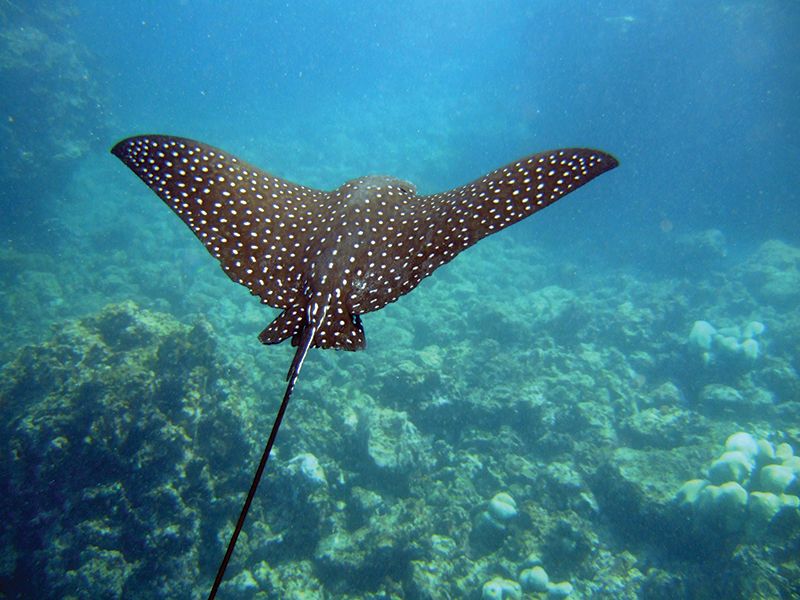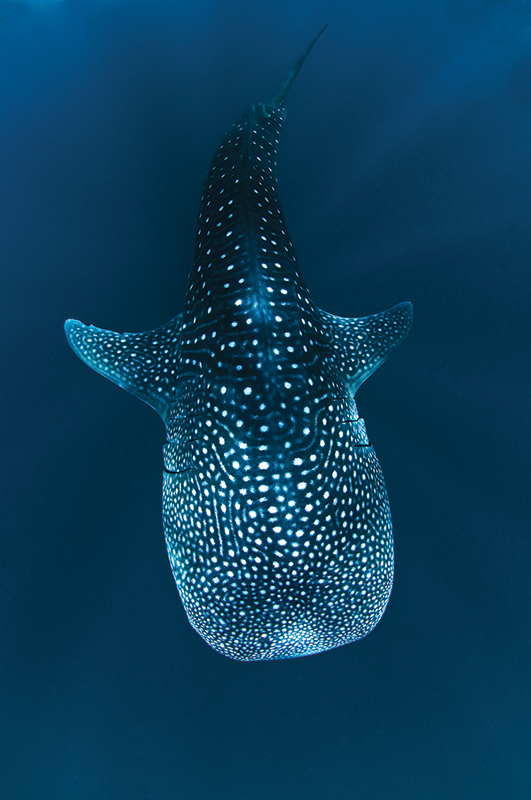 Text: Mariana Mares ± Photo: images ALT / PAUL TOOD / claude.dupra / comimages / © Michael Wood