Dubai Reefs is a new large-scale marine restoration and ecotourism project.
Developer URB is creating a sustainable floating community for marine research and ecotourism. The marine institute will be the heart of the project, working towards greater protection of Dubai's marine and coastal environment.
According to its creators, the goal is to "accelerate the city's marine science and conservation capacity while building the most diverse artificial reef; creating a home for more than 1 billion corals and 100 billion mangroves".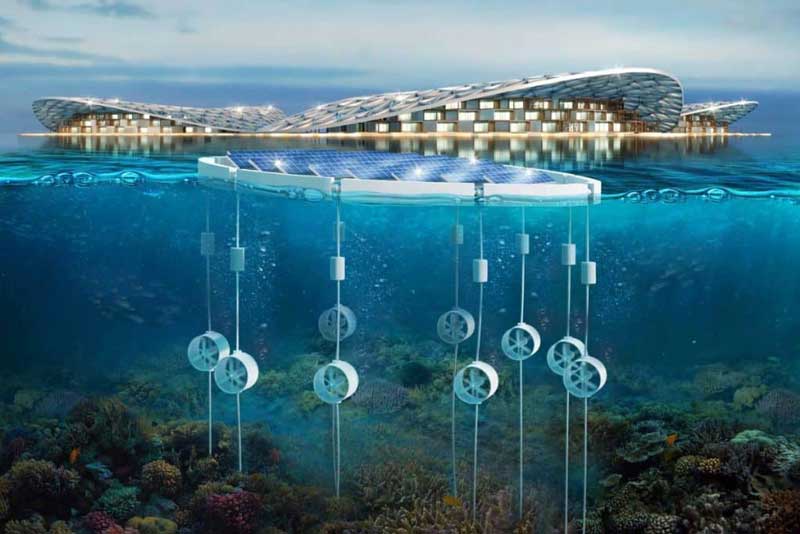 Dubai Reefs will offer unique marine ecotourism experiences in several floating eco-lodges powered by 100% renewable energy.
It is expected to create more than 30,000 jobs in a green economy and will include residential, hotel, commercial, educational and research facilities.
Baharash Bagherian, CEO of the company, said: "As an innovative coastal city, Dubai is in the best position to lead the transformation. In addition to creating a uniquely resilient destination for eco-tourism and marine research, Dubai Reefs aims to become a model for marine life while mitigating the effects of climate change."