Certain moments exists when elegance can play, have fun, be bold and why not? be delicious.
We are craving the new Kate Spade collection, this brand has created a fun inspirational alliance with the emblematic Magnolia Bakery of New York; this establishment was founded in 1996 and it already has presence in cities as exclusive as Beirut, Moscow, Tokyo, Seul and Mexico City.
The bet for this season is inspired in first quality sweets: colorful icings are portrayed in different fabrics, toppings now sparkle as jewels and chocolate is evoked by leather. The fashion house has "baked" 25 key pieces for this capsule edition. "Kate Spade is an iconic brand that we have admired for a very long time" said the CEO of Magnolia Bakery, Steve Adams. "We have worked very close with their team to design a fun and whimsical collection. The result is a new way for our fans to enjoy the desserts created by Magnolia Bakery"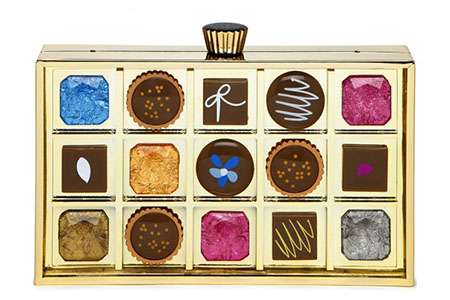 We have already devoured the Cupcake Crossbody Bag, the Banana Pudding and the Creme de la Creme Chocolate Clutch. Which one are you going to eat?
 {socialbuttons}