Berlinese tradition since 1811
Is it too predictable to order a Wiener Schnitzel at a restaurant in this point of the map? This could run through your head while you enter this cozy place of traditional cuisine and gaze through the window to observe the dome of the German Cathedral at Gendarmenmarkt Square, which is one of the most beautiful places of this city. This place is already a Berliner institution, since it was open in 1811; since its beginnings, this restaurant was a wine shoppe, and thanks to the diversity of its products and great vineyard selection which expands throughout Europe, they soon became the royal purveyors of the Pursian prince.
During the best moments of Berlin, this place received from the grand cinema directors to the unknown extras, thinkers and writers created a salacious atmosphere, and at the same time, opera stars and cabaret showgirls also arrived. It was when Hitler's sirens interrupted the night buzz that the usual people flow stopped, only to be opened once more as a small winery in Charlottenburg.
We are more than pleased to announce that it's menu hasn't changed since the 1950's - when the summit of fame reached this place-, it's still faithful to it's roots. You can order veal medallions with rosemary, or the entrecôte with bearnaise sauce, even the stuffed beef leg with vegetables in bourgogne sauce, but something memorable?, the Wiener Schnitzel, everyone asks for it due to the simple fact that it's the best of Berlin.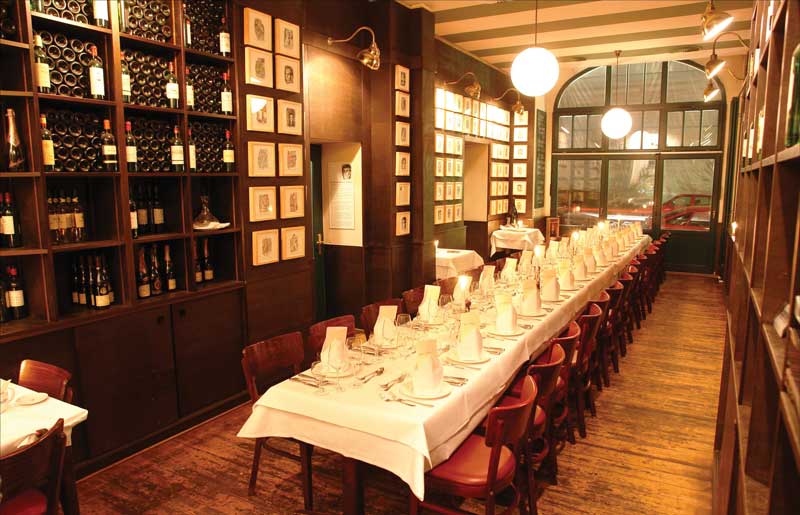 Info
Charlottenstrasse 56, 10117 Berlín, Alemania
Tel. +49 30 20 29 54 0
Text: Maria A. Bassaure ± Photo: RESTAURANTS BERLIN / CM4 / Grill Royal