The crucial point of a culinary experience
It will be until Summer of this year that this restaurant will open it's doors once again -and to be honest, we can't wait-, this gourmand experience is alive within the Palace Berlin hotel. It's cuisine is light and modern, it's base is the French haute cuisine. However, the perfect execution of this kitchen and the fun touche it possess is entirely given by chef Matthias Diether, who worked at the United Arab Emirates from 2005 to 2007 and was named "chef of the year in the Middle East" by Times magazine. The chef mentions the importance of the products he used and the creation process behind every dish " I emphasize the essential; honest products are the base and the ground floor of each creation, the time to think every course and dish is of the utmost importance as well".
In true French fashion, Diether spreads joie-de-vivre amongst its diners. Dishes are served as miniature artwork - it looks as if they were painted- , they are completely composed with a filigree precision, painstaking creativity and sublime aromas.
During the last season, the sample menu at dinner time resulted in exceptional international reviews; it was composed of three dishes whose main feature was fish, passing through red meat and then making the perfect closure with dessert - which consists on a pre dessert and several amuses bouches- the trout results unique, as well as the Bavarian meat. Without a doubt, expectation doesn't show after long before the doors of this restaurant at it's reopen.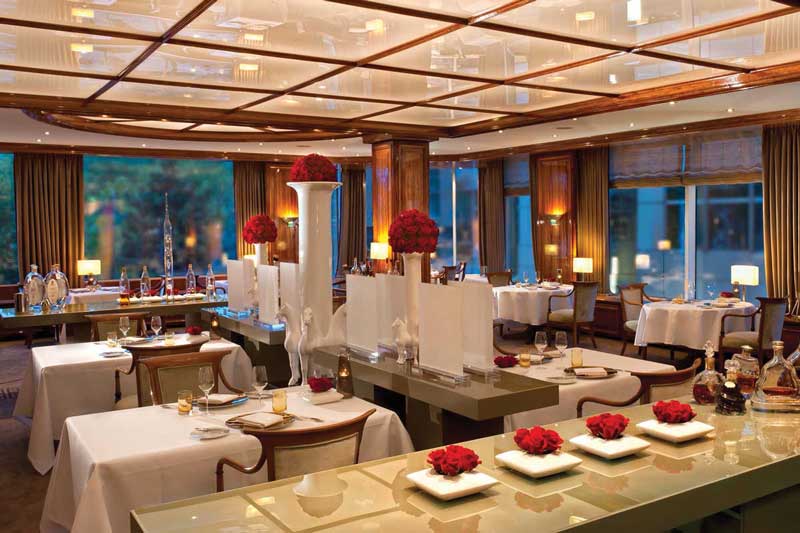 Info
45 Budapester Strasse, 10787 Berlín, Alemania
Tel. +49 30 2502-1020
Text: Maria A. Bassaure ± Photo: RESTAURANTS BERLIN / CM4 / Grill Royal