The flavour of Berlin unlimited
Kolja Kleeberg: actor, musician, storyteller and chef, is one of the reasons why this hotspot has a unique and spectacular ambiance. The team in the kitchen produces the two menus presented daily, both charged with flavour and aroma. Improvisation is modern and creative, while "kosmoposition" has a more classic feel.
Kleeberg is eager to impress in every dish, needless to say he achieves this; this cuisine is is now a reflection of the city, and a lot call it the soul of Berlin, due to the fact that it allows everything and prohibits nothing. It's emblem is the absolute representation of Europe, from North to South, East to West.
Two sample menus exist for dinner time, they are called Improvisation and Composition. I the first one we find traces of oysters, duck liver, veal and deer, for dessert several options exist, some mimetic pear with pumpkin seeds or Brie de Meaux and mountain cranberry. For the second option, there's white truffle, chicken or roasted scallops; the only thing that is comparable in both menus is that neither of them will disappoint. It's wine selection is excellent and vast. We can assure you that this offer won't disappoint.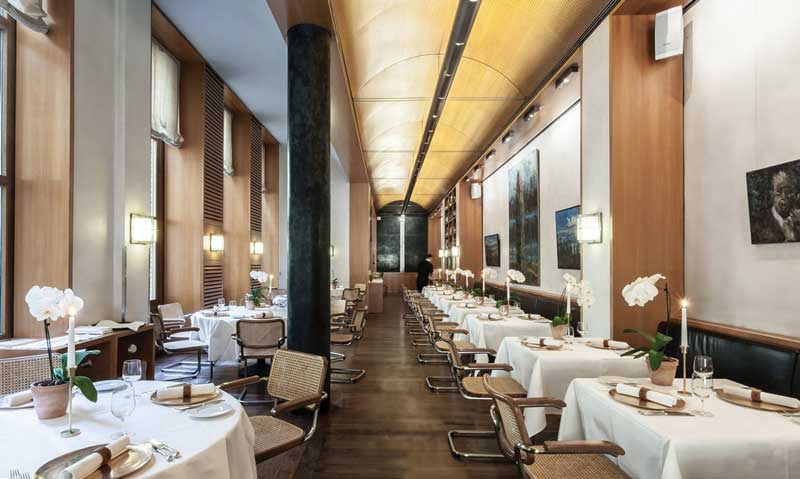 Text: ± Photo: RESTAURANTS BERLIN / CM4 / Grill Royal