An exciting cultural encounter
With an amazing menu with more than 200 dishes, it is impossible to get bored at this restaurant, which is a culinary institution of Jaipur, temple of luxury and an international benchmark for the whole India. It is a true sybaritic culture heritage of Rajasthan, located in Amber Fort, which in turn has been declared a World Heritage Site by UNESCO.
Royal dining, entertainment for dinner, cuisine at its finest expression and flavors inspired by the Maharajah; elements of a formula that could be not reproduced in any other part of the world, not as in 1135 AD, whose warmly lit atmosphere completely palatial, romantic and elegant, enchants the senses through an exceptional service, Sufi music and superbly decoration.
The flavors are unique and different. Each element is on its point -especially meats and seafood-. A must for authentic Rajasthani experience is the Lal maans, a delicious sacucer that here is masterfully cooked. To dinner at 1135 AD is one of the most delightful experiences of Rajasthan. We simply could not ignore the number one restaurant in Jaipur and a must for any visitor to the great India.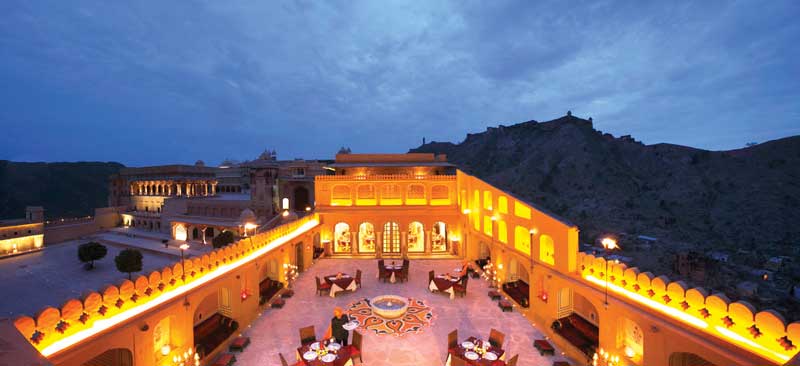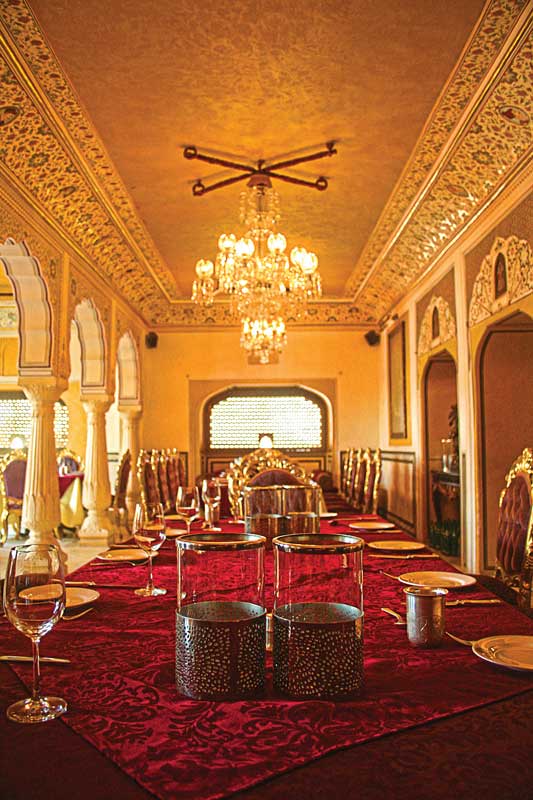 Info
Jaleb Chowk, Near Sheela Mata Temple, Amer Palace, Amer, Jaipur 302002, Rajasthan, India / Tel : 01412530162, 01412530149, Jaipur / www.mshospitality.in
Text: Gwen San / Matiana Flores ± Photo: THELEELA / 1135 AD / MEDOAF / TAJHOTELS/ / HUFFING / TJE ILA