Taste in pink
Jaipur, capital of Rajasthan, is known as the "pink city." It is a color that symbolizes its welcoming hospitality. Cinnamon, located inside the Jai Mahal Palace hotel, is mainly decorated in pink hues to reflect the overall tone of Jaipur. It is also decorated with white and golden textures, representing the two colors that can also be found across India.
The Cinnamon restaurant is known for its magnificent and sumptuous design. The old dining hall belonged to the Prime Minister of Jaipur, and mainly serves dishes from Rajasthan, Awadh, Hyderabad, and Kashmir. Decorations include tribal jewels from the city, and rich textiles that drape the seats and the tables, as well as gold trimmings.
Kuldeep Rajvanshi is the executive chef. A man with over 30 years of experience in the trade, he conjures magic not only at the Taj Mahal Palace in New Delhi, but also now at Cinnamon. Diners can meet and make suggestions to him, all of which are received kindly by the renowned chef. Among his specialties guests will find the Tandoori lobster, Yakhni Shorba, Dal cinnamon, Royal Hara Bharam, and cinnamon ice cream. Cinnamon offers a unique menu for its diners, and we can safely say that is one of the finest restaurants in Rajasthan.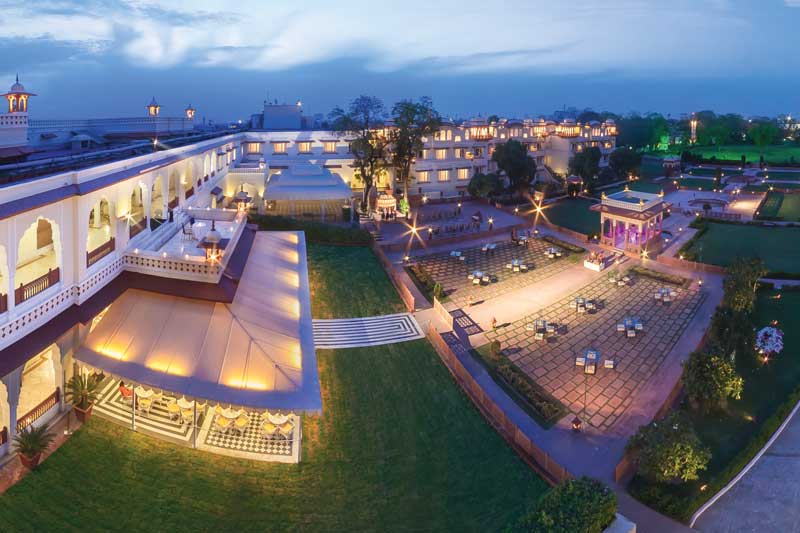 Text: Gwen San / Matiana Flores ± Photo: THELEELA / 1135 AD / MEDOAF / TAJHOTELS/ / HUFFING / TJE ILA