Under the stars in the "Venice of the Orient"
Sheesh Mahal is a delightful restaurant located near Pichola Lake. An outdoor dining spot, the "Venice of the Orient"—as it is also known—offers dishes that reflect the essence of Indian cuisine by using recipes from the royal palaces with a modern twist. Diners will be able to travel through time simply by experience the taste of these delicacies.
Here, guests dine under a mantle of stars and a full moon. The setting accentuates the dining experience. Guests are treated to a candle-lit enclosure that evokes a poetic age. It is a radiant touch to an already unforgettable setting. A bright touch takes us to the past for be protagonists of Mahabharata poems and stories.
The Leela Palace Udaipur was named one of the 25 most luxurious hotels in India according to Indian and international critics and travelers. The hotel is known for all-around excellent service, food, and accommodations and the Sheesh Mahal is the best restaurant of this area. Travelers who are not staying in the hotel but who wish to dine at the restaurant most procure tickets for a separate ferry to take them to the hotel.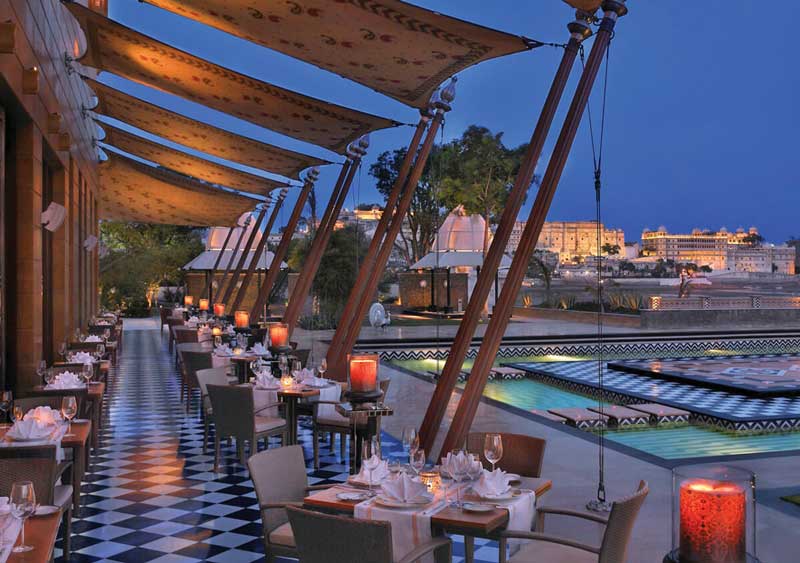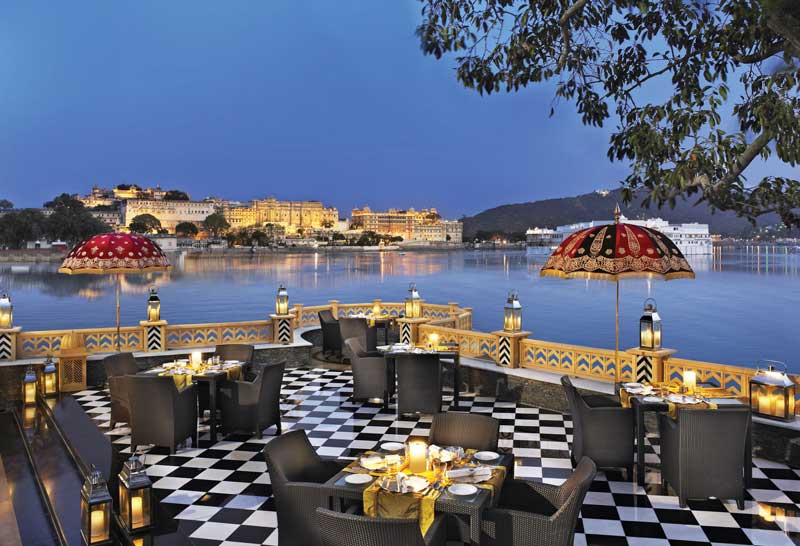 Info
Info: 6 Ambavgarh, The Leela Palace Hotel, Lobby level, Udaipur, Rajasthan, India. / Tel. 0294-6701234 /
www.theleela.com
Text: Gwen San / Matiana Flores ± Photo: THELEELA / 1135 AD / MEDOAF / TAJHOTELS/ / HUFFING / TJE ILA