Gourmet Sophistication by the Aegean Shores
The Monarch restaurant in Mykonos is the perfect spot to bask in a wonderful sunny day at the beach a la carte: exuberant flavors, refinement and gourmet. The restaurant, which stands by the beautiful Kalo Livadi beach, offers a 5-star service on the beach; Alain Parodi, world-class chef of Italian origin, who was awarded with two Michelin stars—one of them for his work at the Lou Cigalon, in Valbonne, France—is in charge of the menu. His talent and passion for cuisine is tangible in your mouth with every bite; more than a dish, it is a work of art inspired in Mediterranean recipes.
The aesthetics of the restaurant convey a contradiction between rustic and glamorous that translates into a sense of comfort and sophistication. At the beach, you can expect quality service on one of the beds, from which you will have the staff's full, warmhearted attention with only one click of a button. They will offer you the best selection of local and international wine, as well as a delicious variety of fruit drinks to feel refreshed while admiring the alluring view and savoring the exquisite choices in the menu. The Monarch tops the list of recommendations as one of the best beach bars in Mykonos.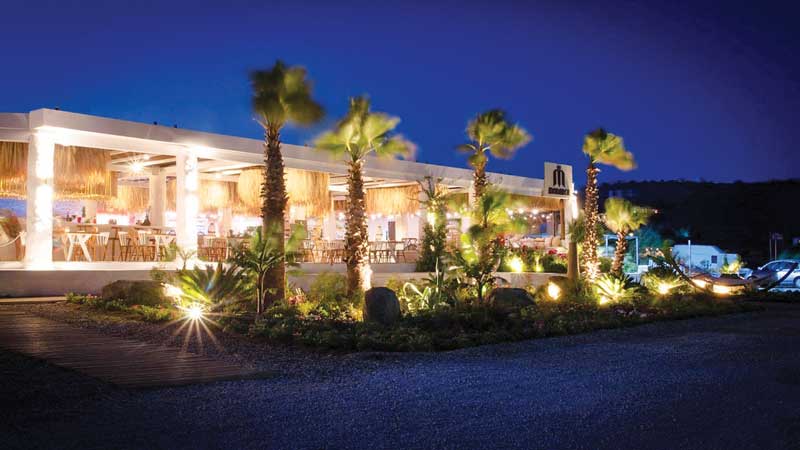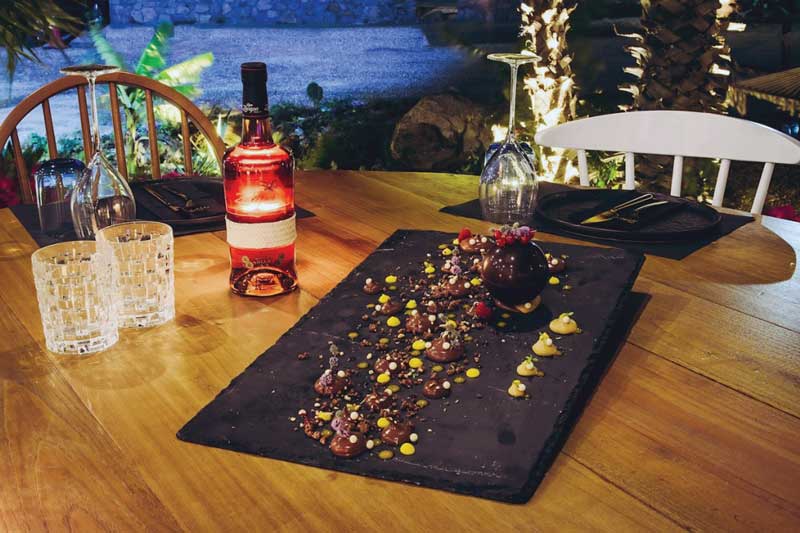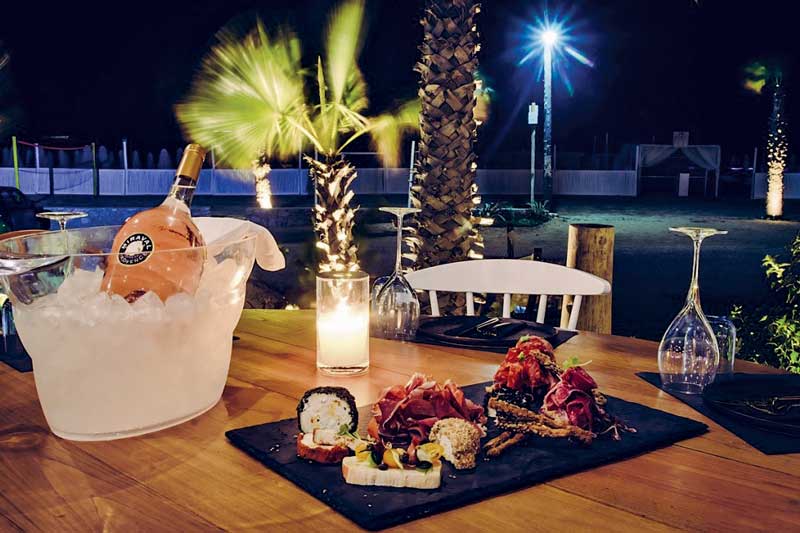 Text: Donovan Shii / Ashanti Rojano ± Photo: Restaurante Bill / Restaurante Koursaurus Mykonos / © 2015 Monarch Beach Club Restaurant | All rights reserved / Restaurant Monarch