A Place That Creates Expectations and Then Surpasses Them
Visiting the Rainforest Hideaway is like sailing into a secluded and infinitely romantic paradise. The restaurant stands over the water by the shores of Marigot Bay, surrounded by mangroves and wilderness. This is why the only way to get there is by boat—on the ferry that takes two minutes to cross the bay or a private watercraft, since there is plenty of parking space. When arriving on a yacht or a generally large vessel, however, it is advised to call upfront to have a spot reserved for you.
 Once at the Rainforest Dock, a member of staff will be ready to welcome you into this magical place with a striking setting, dim lighting and a relaxed atmosphere.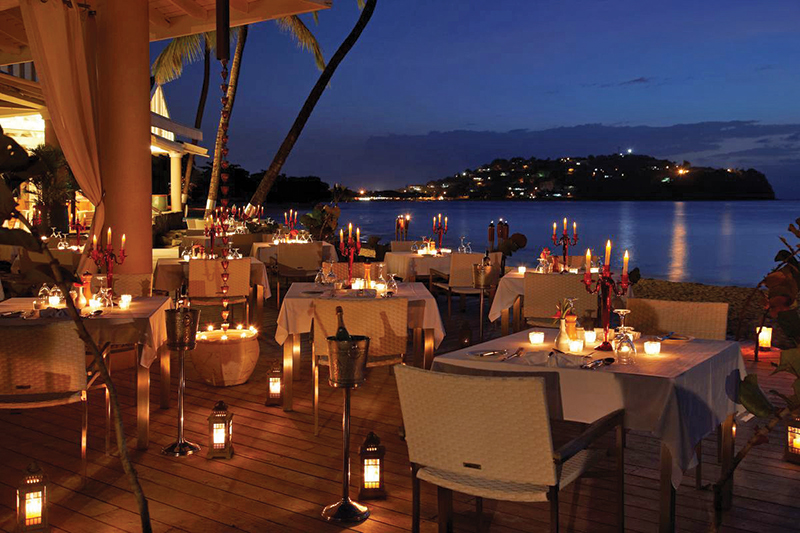 The Rainforest Hideaway is often praised for its unique location, surrounded by the blue waters of the Caribbean, bursting with all kinds of marine species that create a stunning natural aquarium for diners to enjoy along with a most delicious meal based on local fish, meat and fruit, as well as a selection of vegetarian courses, willing to satisfy all kinds of eating preferences. One of the best dishes is the Lion Fish, prepared with a crispy coconut crust. Other popular choices are the American steak, ribs and chicken paired with a variety of sauces.
For their 12th anniversary, the Rainforest Hideaway renovated its image and flavor, switching from a European style menu, to Caribbean cuisine and ambience, and has quickly become a must for special occasions, like wedding dinners, birthday celebrations and anniversaries. Saint Lucia locals often recommend it as the best restaurant in Marigot Bay—a place that creates expectations and then surpasses them.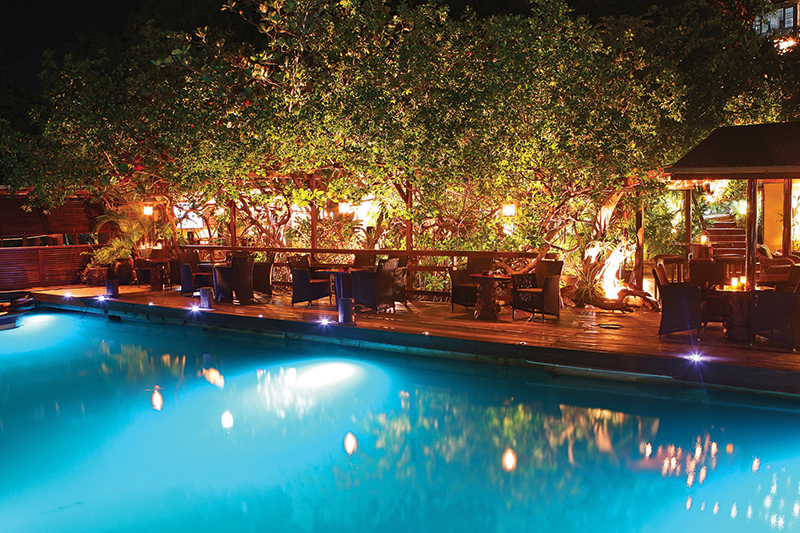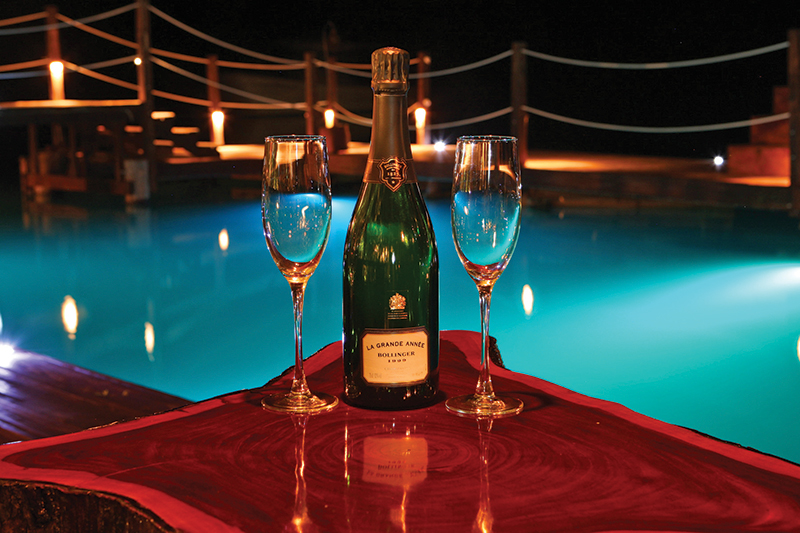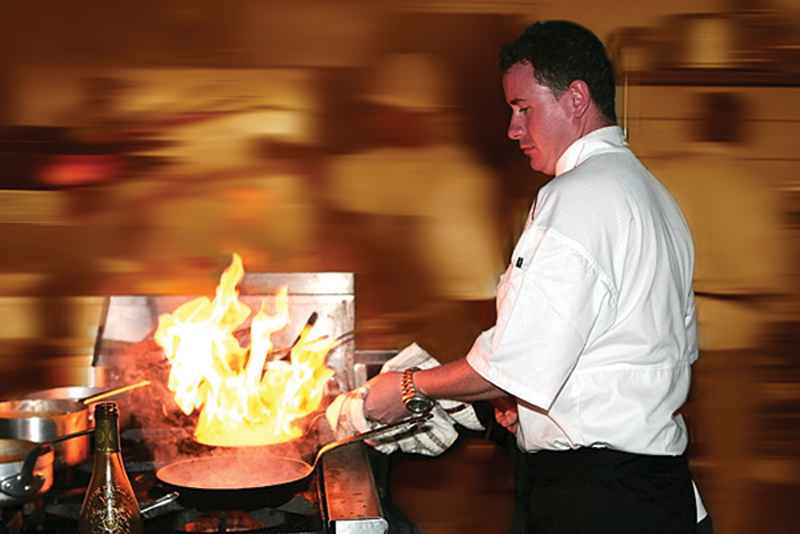 Info
Marigot Bay / 001 758 451 4485
Mon, Wed, Thu-Sat, dinner only, 6pm till late
Text: Donovan Shii ± Photo: Hideaway / Rainforest Hideaway