The Ideal Place to Try Caribbean Delicacies
The Cliff at Cap restaurant is a luxurious destination at the Cap Maison Hotel in Saint Lucia. It is located on a cliff overlooking the wonders of the Caribbean Sea, with stunning views of Martinique Island to the north and Pigeon Island to the west, and together with the sunset in the horizon, it truly is a breathtaking experience.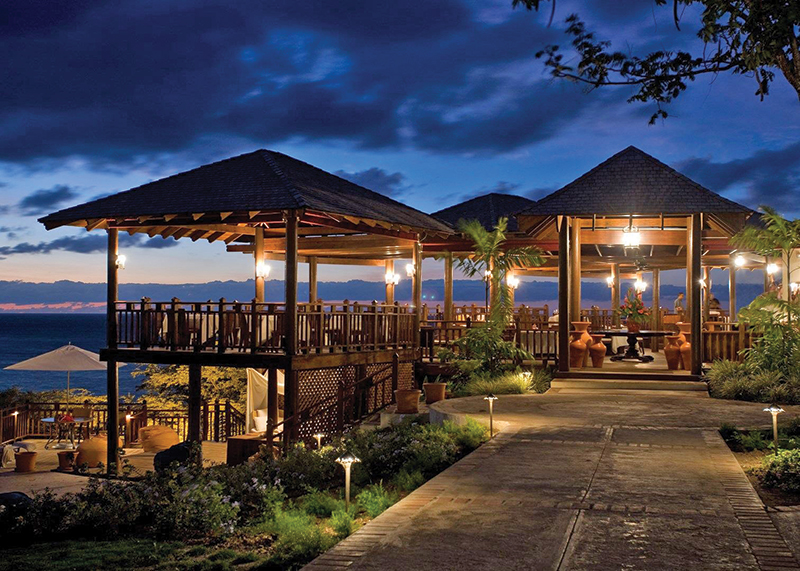 It is ideal for a romantic evening and honeymooners, or anyone who wants to relish in the delights of the most delicious cocktails and desserts, or enjoy a private meal on the wooden deck at the notorious Rock Maison, located at the foot of the cliff, with nothing but sea and reefs around, and a lovely blue sky.
The restaurant offers inspired in French West Indian culture, based on fresh local farm produce and seafood. Welsh Chef executive Craig Jones is in charge of preparing these memorable dishes with care and sophistication to accomplish a personalized experience. The Cliff at Cap, recently praised in a review by the New York Times, awaits with a friendly and attentive staff, ready to make guests feel special and celebrated.O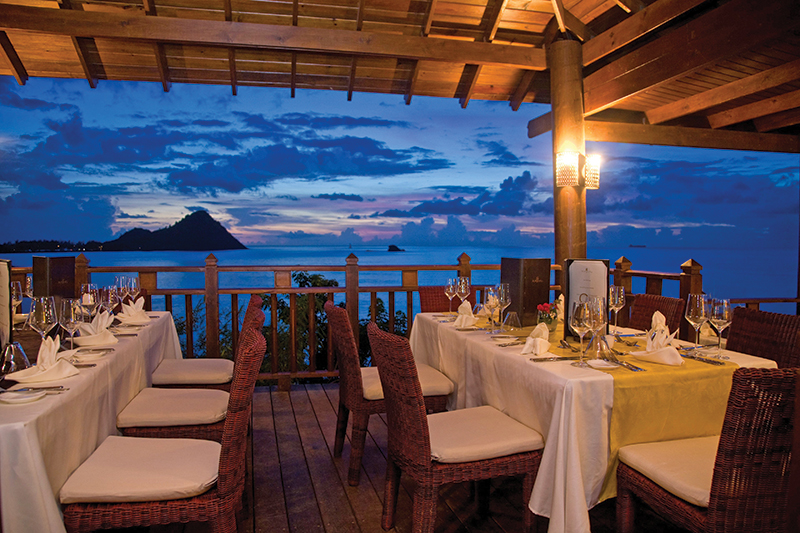 Info
Cap Maison, Smugglers Cove Drive, Cap Estate
001 758 457 8681
diariamente 7.30 a.m.-10 p. m.
Text: Donovan Shii ± Photo: Big Chef Steakhouse / Capmaisomn / Essento