Unrivaled Dining Experience in the Paro Valley
Difficult as it may seem, diners will be hard-pressed to find more opulent dishes than the ones served at Bukhari, the most luxurious restaurant at Uma hotel. The award-winning restaurant, of a modern semi-circular design, takes its name from the traditional Bhutanese fireplace. The views toward the mountains are only matched by the exquisite meals that are served here. Chef Dewa Wijaya has created a menu based on seasonal and local produce, collected by Executive Chef Arsa Made, used to create both local and international dishes.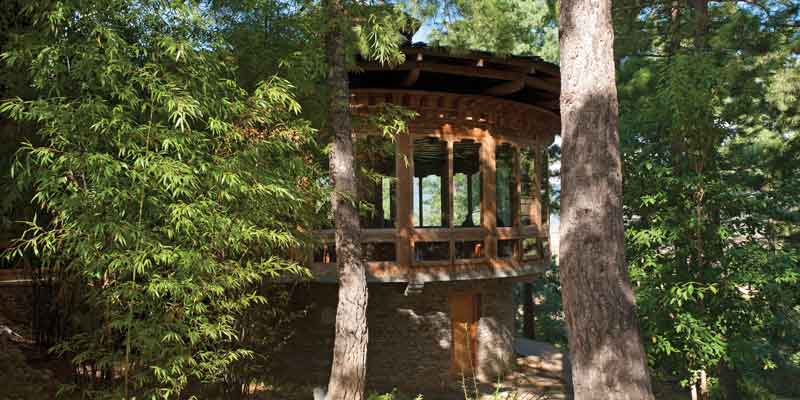 DA few standouts include the Angus sirloin steak with sweet onion; Bumthang Gouda and herb butter; or, pan-fried snow fish with eggplant, quinoa, and fennel salad. Other delicious options include whiskey and honey-glazed smoked chicken salad with baby potatoes, black olive, pancetta, and seed mustard vinaigrettes; wok fried Bhutanese red rice with smoked tofu, vegetables, egg, ezay, or, a traditional Bhutanese dish such a Jasha dhang yesey pega hentsey, a grilled chicken curry with coriander and green mustard.
The restaurant also offers a breakfast and Indian Set menu.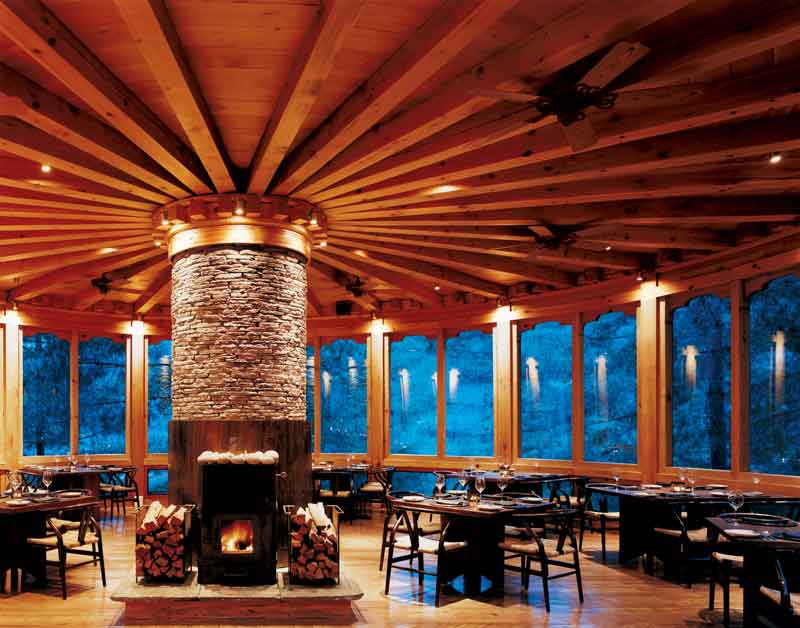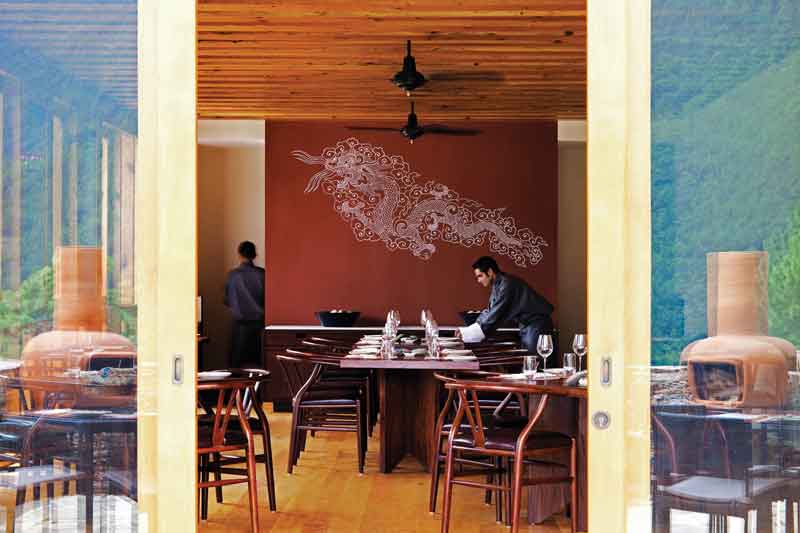 Restaurante Bukhari
Paro Town, Airport Area, Paro, Bután
+975 8 271 597
http://www.comohotels.com/umaparo/dining/bukhari
Text: Andres Ordorica ± Photo: COMO HOTELS / THE SOUPS PO