Stylish and Forward-Thinking Cuisine at the Nak-Sel Hotel
The Olive Restaurant is part of the Nak-Sel, an eco-friendly and energy-efficient hotel, and a community project built using native and locally produced goods, with many of its furnishings crafted in Ngoba Village. It is a quiet establishment that boasts a picturesque stream and a waterfall running through the property, along with breath-taking views of Jomolhari, a Himalayan mountain that sits on the Tibet-Bhutan border. Additionally, it is a multi-cuisine establishment that offers both à la carte and buffet menus. It is spacious, warmly lit, and elegantly decorated. It retains a traditional Bhutanese atmosphere while reveling in a modern and minimalist design.
The mountainous view also makes for a magnificent backdrop. Like other restaurants in the area, the Olive Restaurant caters to international travelers. Indian, Bhutanese or Western dishes are staples here.
The restaurant is known for its signature dish, Kewa Datsi, a Bhutanese specialty served with cucumber salad and local Ngoba red rice with water crest salad and crispy potato wedges. Another popular choice is the yak burger with spicy homemade mustard.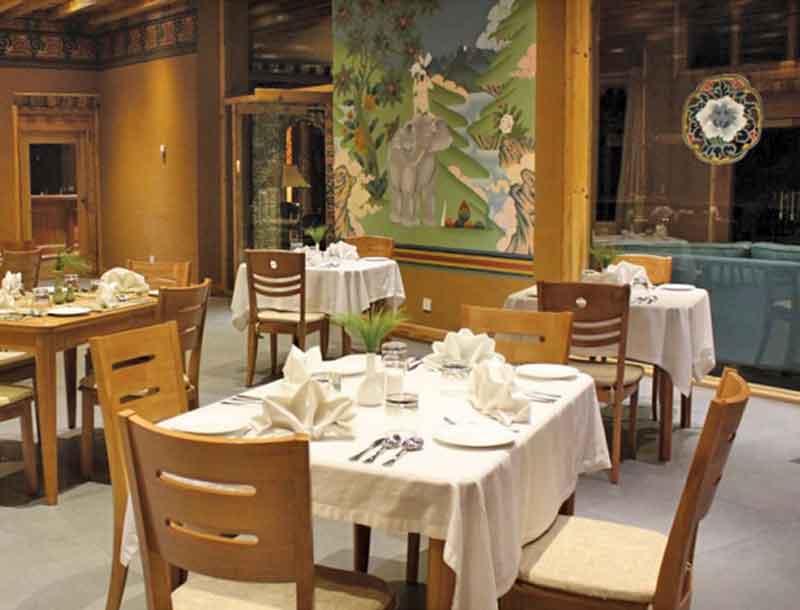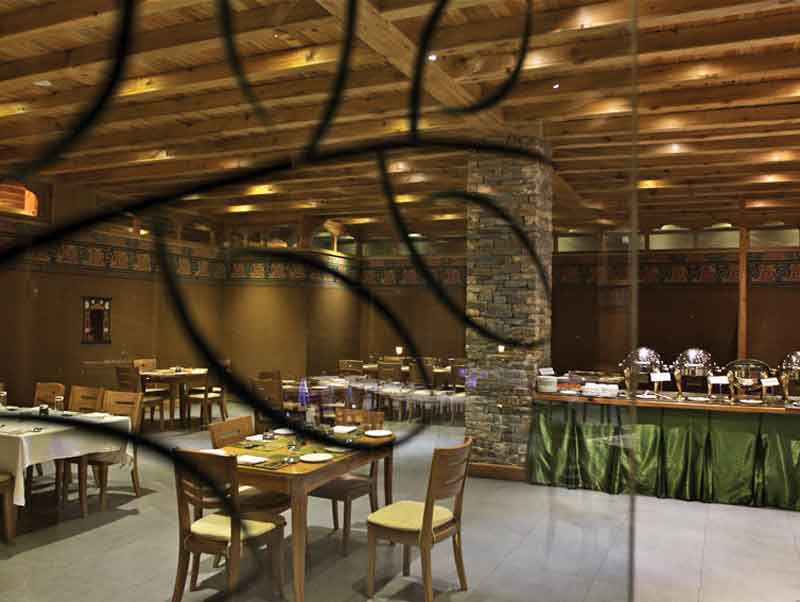 Restaurante Olive
Ngoba Village, Paro, 12001 Paro, Bután
Tel +975 8) 272992
Text: Andres Ordorica ± Photo: COMO HOTELS / THE SOUPS PO