A Waterfront Delight
The Flying Fish restaurant, located at the Sheraton Fiji Resort in Denarau Island, offers a wonderful and unique beachfront dining experience. Renowned internationally, this outdoor restaurant is perfect for families or couples, with a spectacular backdrop and the perfect Fijian sunset to accompany a wide variety of inspirational seafood dishes, cocktails and other delicacies.
The Flying Fish is stunningly located, with the Oceanic blue waters beyond the spacious open deck. The restaurant also offers cooking classes, and private dining, which consists on a table of your choice by the beach, a personalized menu, a butler plus serenades, with the setting decorated with flower arrangements and traditional Tiki torches. In addition, the tantalizing mix of flavors, the succulent starters and the exceptional desserts, as well as a splendid staff, will make your visit enjoyable and memorable.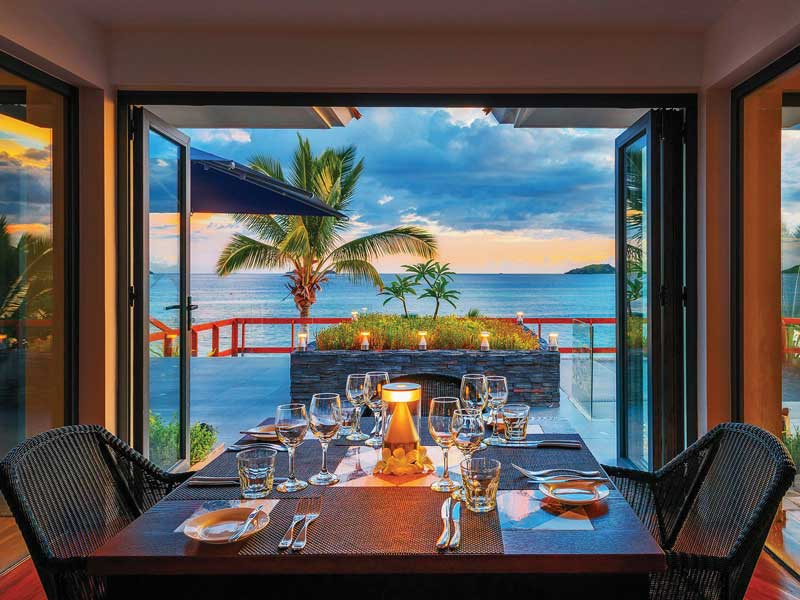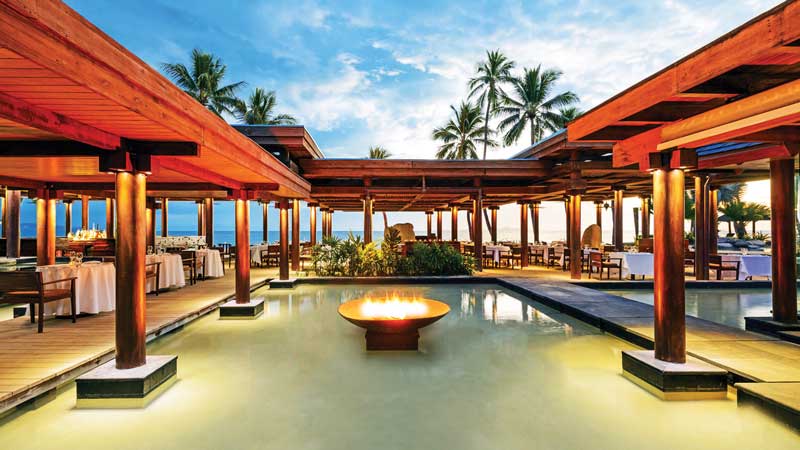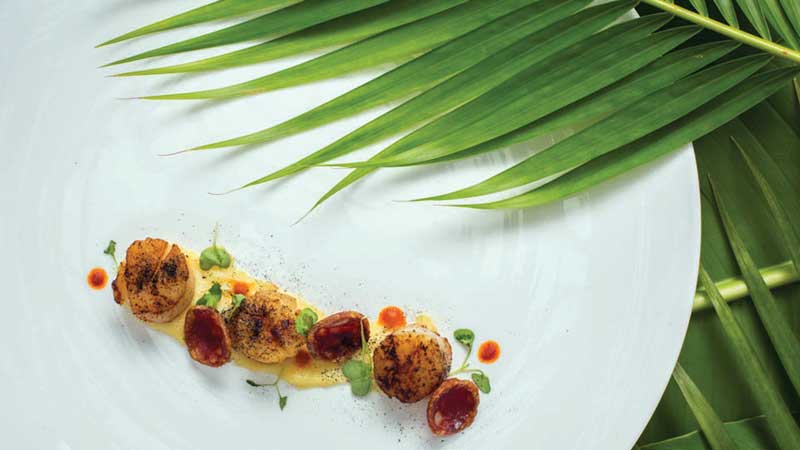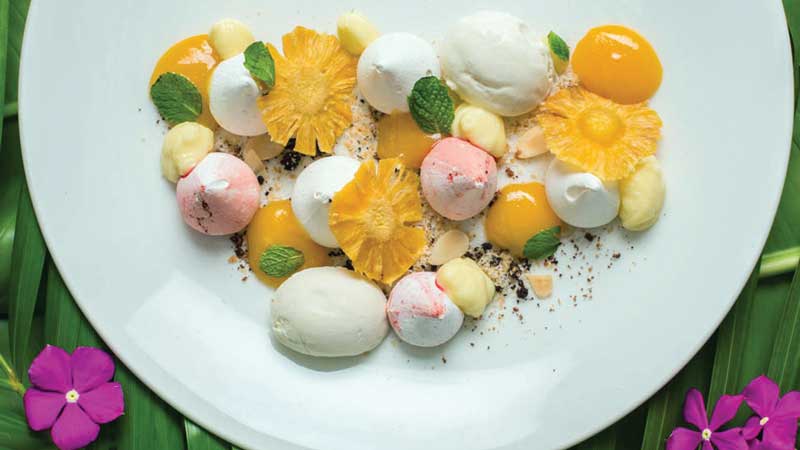 Text: Amura ± Photo: INTERCONTINENTAL / GRAND PACIFIC HOTEL / © 2013-2017 MARRIOTT INTERNATIONAL, INC. ALL RIGHTS RESERVED