The long history of this wonderful castle begins in the 12th century as a small castle named La Mothe de Marguax, which had several owners through the years. It was between 1572 and 1582 that there was a radical change thanks to the Lestonnac family, who renovated the castle and stopped producing cereals to create vineyards, reaching 265 hectares.
At the beginning of the 13th century, the famous Berlon, a true expert and visionary in the wine world, modernized the winemaking process. The wines from the Bordeaux region began to conquer not only national markets, but also international markets. Famous people like Thomas Jefferson (ambassador of the United States in France) mentioned that there could not be a better bottle of Bordeaux wine.
The Marquis de la Colonilla commissioned the construction of the castle that still retains its distinctive architecture. Louis Combe was assigned to build the sumptuous castle, which would become a true work of art in a style called Neo Palladien. By1855, a real transitional period began under the rule of Napoleon III, who wanted to create order in French enology with a classification on the occasion of the second universal exhibition.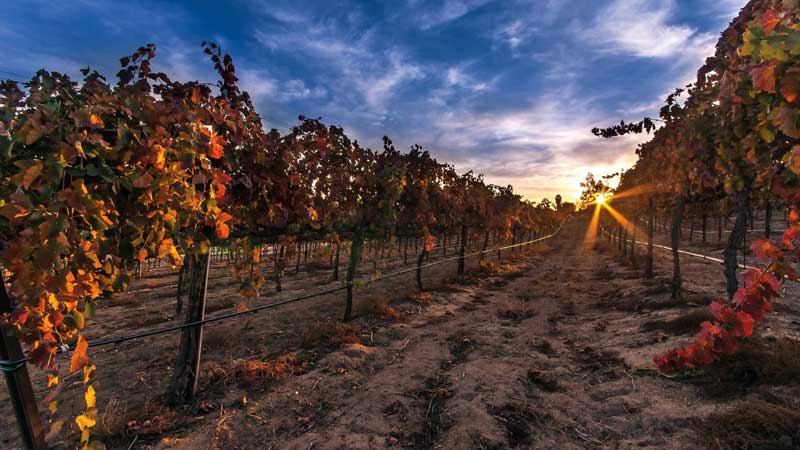 Thus the Château Margaux wine was awarded 1st Gran Cru Classe, obtaining the highest classification of 20 out of 20. In the 15th century, a natural phenomenon called phylloxera took place, and the year of 1893 signaled the resurrection of the Château with an exceptional vintage. Another change came upon the castle in 1977, when Greek André Mentzelopoulos decided to buy the property, arriving with a series of innovations and improvements for the vineyard, which culminated in the success of the famous vintage of 1978.
Due to several imitations of the wine, André Jr.became head of the company and decided in 2013 to create a capsule that confirms its authenticity.
In 2015, Norman Foster, a British architect of worldwide reputation, would be in charge of designing the new wineries with the purpose of combining tradition with modernity. The property consists of 265 hectares, out of which 78 are dedicated to the cultivation of vines, such as Cabernet Sauvignon, Merlot, Cabernet Franc, Petit Verdot and Sauvignon Blanc.
The clay terroir is ideal to create great wines of extreme elegance, with the fantastic savoir faire of winemakers like Paul Pontallier. Congratulations are in order for André and his daughter Corinne who relentlessly continue on that adventure.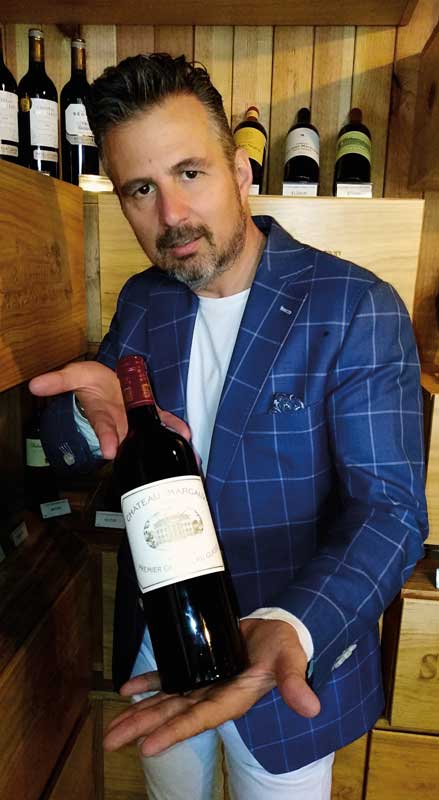 CLASIFICACIÓN OFICIAL DEL VINO DE BURDEOS DE 1855
PREMIERS o 1ER CRUS
SECONDS CRUS
TROISIEMES CRUS
QUTRIEMES CRUS
CINQUIEMES CRUS
SPECIFICACIONS
Nombre del vino / Name of the wine:
Chateau Margaux.
Clasificación / Classification:
Premier Grand Cru Classe.
A la vista / Appearance:
Color rojo intenso con reflejos rubí. / Intense red color with ruby highlights.
En nariz / Aroma:
Notas de flores, moras, cassis, hinojo, grano de café, menta. / Traces of flowers, blackberries, cassis, fennel, coffee bean, mint.
En boca / Taste:
Elegante, con cuerpo, aterciopelado con post gusto duradero. / Elegant, full-bodied, velvety with lasting aftertaste.
Variedades / Varieties:
Cabernet Sauvignon, Merlot, Cabernet Sauvignon, Petit Verdot.
Añejamiento / Aging:
18 a 24 meses en barricas nuevas de roble francés. / 18 to 24 months in new French oak barrels.
Maridaje / Pairing:
Ideal con carne roja, caza, platillos condimentados. / Ideal with red meat, game, spicy dishes.
Text: Marco Valentini ± Photo: HD FONDOS / PX HERE / MRCO VALENTINI