The first inhabitants at Greenland
The oldest inhabitants of Greenland, according to archaeological studies, were the Dorset, who traveled from Siberia to North America through the Bering Strait in 2500 BC.
In general, the world considers that the Inuit were the first inhabitants of the Arctic, however, the anthropologist Diamond Jenness, shows, based on their research, that some remains did not belong to that culture, but to an earlier one. His features were very different, his way of dressing was with hoodless parkas and long necks.
When the Norwegians of Iceland settled in Greenland in 982, they found the Dorset; they were called Skræling surely because of the variant of the word skrá that means skin, due to their clothing was made of animal skin; in the Norwegian sagas they are frequently mentioned. Currently the word Skræling remains intact in the Greenlandic dialect.
It's said that the Nordic explorer Björn Jorsalfari Einarsson, during his exploration to Greenland in 1385, saved two skræling brothers from the sea. They, in gratitude, decided to be their servants for life. When Björn returns to Iceland, the brothers are forbidden to follow him and prefer to commit suicide from a cliff.
The Dorset inhabitants were around one thousand in Greenland and approximately 3 thousand in the Canadian Arctic. They had a great understanding of their environment, they were perfectly adapted to the freezing weather. They lived in small semi-underground tents, each house could to be home to between 20 and 35 people; 2 to 6 houses were built together. They mainly hunted seals in ice holes with unsophisticated harpoons and occasionally birds, walruses and polar bears; from them they obtained bones, ivory, horns, skins and leather to make the clothes. They had great knowledge of the lithic industry and bone sculpting; the talc was used to build the lamps that heated the houses, from the grease of the seals they obtained the fuel to light those lamps. To sculpt the ivory, they used chisels in the form of mittens, created of stone.
The Dorset culture had several stages: Primitive, Middle, Late and Terminal, in the Terminal phase, the Thule entered the Arctic and the weather was warming. The Dorset followed the ice and concentrated in the High Arctic.
"Animal bones and some mossy tent rings… all that remains of the Dorset giants, who drove the Vikings back to their long ships…< br />Al Purdy "Lament for the Dorsets"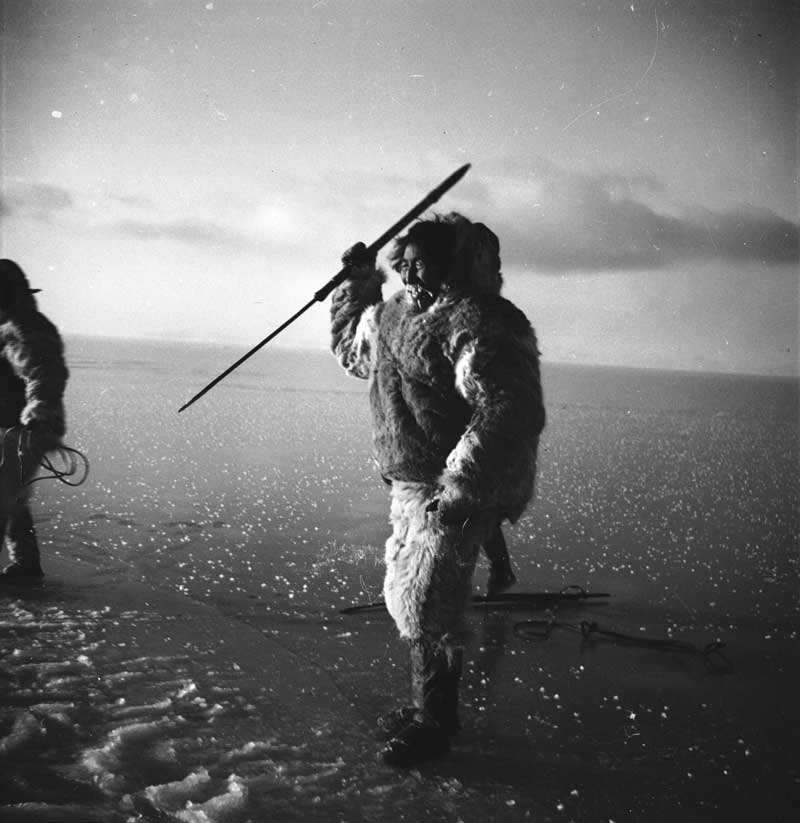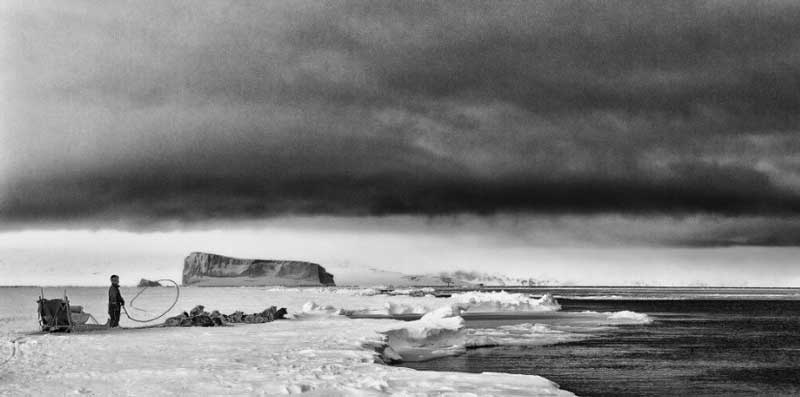 Text: Mónica Sánchez Miguel ± Photo: asdd / Carsten Egevang / BRITANICA