1. The Legend Golf Resort in South Africa is one of the most beautiful yet extreme courses of the globe. It's famous 19th hole is a par 3; in order to reach it, your arrival must be made via helicopter since it's located at the peak of mount Hanglip. Not every golfer is able to conquer Legende's  " Extreme 19th", but trust us, it's worth the risk.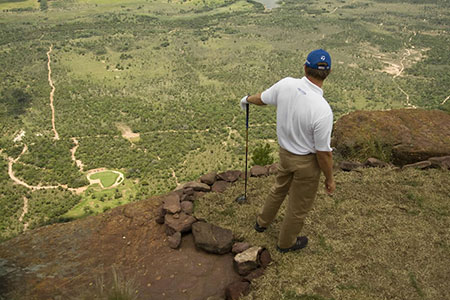 2. Between North Korea and South Korea there is a golf course which is extremely unique. Here, players must remain armed, we are talking about a zone that is in contact conflict; the army of the United States holds a strict vigilance. The " caddie " is in reality a very seasoned sniper.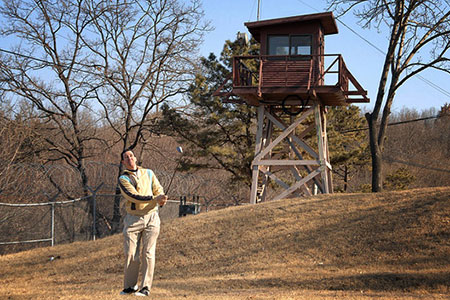 3. The Don Mueang International airport of Thailand is the only airport that has a golf course within its facilities; it is situated among two landing tracks and has 18 holes.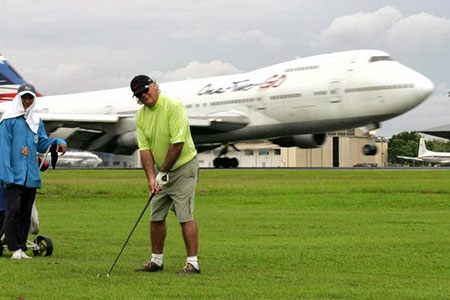 4. Tornio Golf Club is an 18 hole golf course with quite a unique attribute; the first 9 holes are located in Finland and the last 9 holes are found in Sweden.  The Tronio river is the natural border that majestically divides them.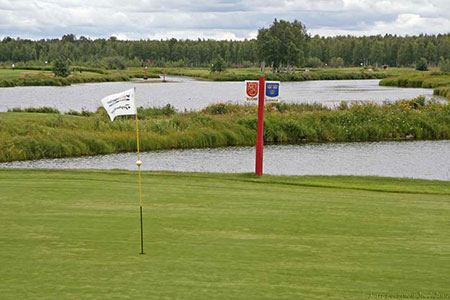 5. Le Touessrok is a mesmerizing golf course located at Mauritius, it owns beautiful sights of the Indic Sea. It's peculiarity is that the course is based on an 18 hole island which is surrounded by  a coral reef. It's quite a paradisiac experience; private and sportive to the maximum.