Tips
It is indispensable for light-skinned travelers to carry sufficient sunblock and/or hats to guard against the sun, as well as adequate clothing for daytime excursions, and a jacket move comfortably during cooler night weather. Furthermore, one must travel with an insect repellant and enough water to stay hydrated during the day.
It is vital as well to properly inoculated and to be well aware of all medical necessities that must be covered before travelling to this destination. The intense weather, large number of wild fauna, substantial insect population, and known pathogens are not be taken lightly. It is well worth to mention that seeking medical advice before travelling to this destination will alleviate the fears of most travels.
Many palaces and fortresses in this region of India have been converted to beautiful hotels and museums; guided tours can be sought in order to obtain detailed information about these magnificent structures.
When seeking local merchandise, it is necessary to carry Indian rupees. Reliable and secure currency exchange can be found in airports or a transaction can be made directly with your resort. Likewise, one can fly with enough local currency, and declare it with customs upon arrival.
In India, animals such as the monkey, the cow, and the snake are considered sacred. Furthermore, the Ganges River is considered sacred as well. Proper research on these subjects before arrival will prevent misunderstandings.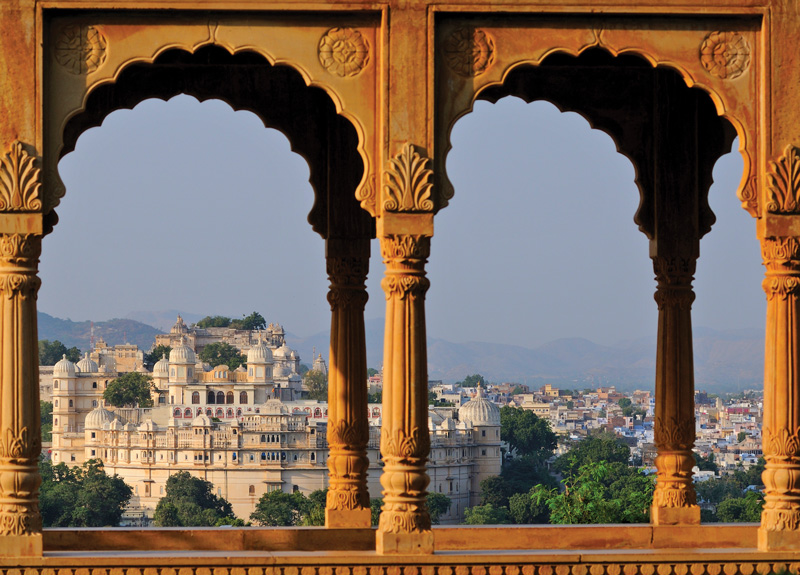 Tops
It is imperative that travelers take heed of the cities of colors in Rajasthan: "The pink city"; "The Blue city"; "The white city". It is possible to admire the full breath of this architectural rainbow via a helicopter tour guide.
For its part, a literary journey through Indian culture will push us even deeper through the roots of its culture, enhancing the trip. The works of Rabindranath Tagore allows us to connect with the lands on a spiritual level. Indian authors will present travelers with more than just a post card impression of the land; fundamental social themes will come to life, and travelers will gain a wider appreciation of the life of women and children in this regions of the globe. "Tales of the hotlands" by Alberto Piernas Medina, is one of many books we recommend.
In Rajasthan, wildlife adventures abound: campfires, safaris, excursions – a wide array of options are presented by travelling agencies as well as by specialized resorts. We recommend that travels dive into at least one of these outdoor experiences.
Jaipur, along with Varanasi and Delhi, are some of the finest places in India to purchase silk. Furthermore, it is the ideal destination for the procurement of jewels and other textiles, as well as crafts of great value and beauty.
Udaipur features some of the most remarkable landscapes in India. It is called "the city of the lakes" given its proximity to Lake Pichola. Here, one can admire the City Palace, as well as the impressive White Palace, which rises from the lake. The palace and its surroundings, including Jagdish Temple, are illuminated during the night. Devotees chanting in the background heighten the spiritual ambience of the place.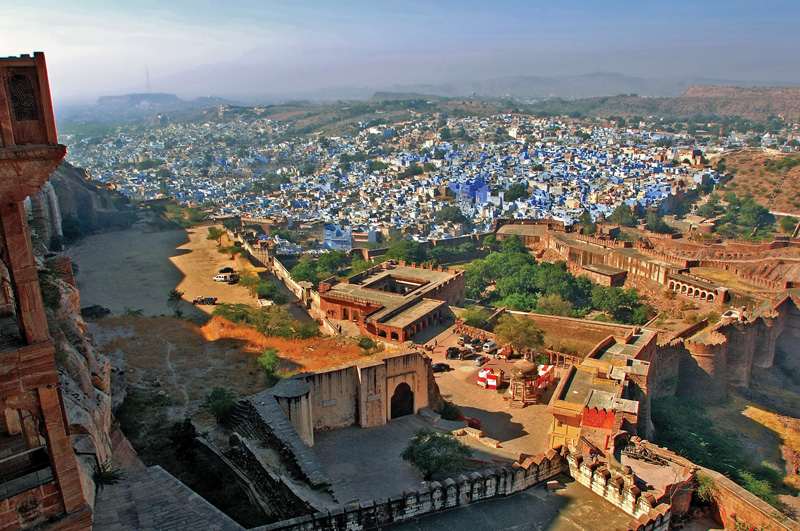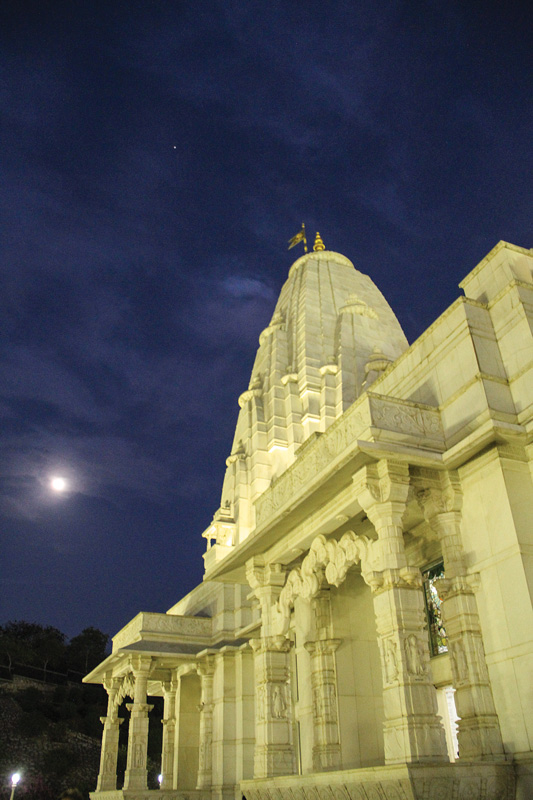 Text: AMURA ± Photo: :© Steve Allen / © Rene Drouyer