The Sacred Island
Visiting the Island of Delos is an unprecedented experience; it means entering a sacred place: Apollo's sanctuary.
According to the history of Delos, in the mythological sense, and as told in a Homeric hymn dedicated to Apollo, Zeus, father of gods and men, and who ruled from the highest peak of Mount Olympus, fell easily in love with young females, whether they were goddesses, demigoddesses, Nereids, Nymphs, or human maidens, and he would resort to many schemes and devices to seduce them. It was the case of Hera, the only one who became his wife; he seduced her when he perched on her bosom in the form of a cuckoo, and Hera, moved, cradled him. He then appeared to Danaë as golden rain. To Leda, he appeared as a swan, to Europa as a white bull, and so on the constant stories of the god's infidelities—king of gods and master of the thunderbolt—were told.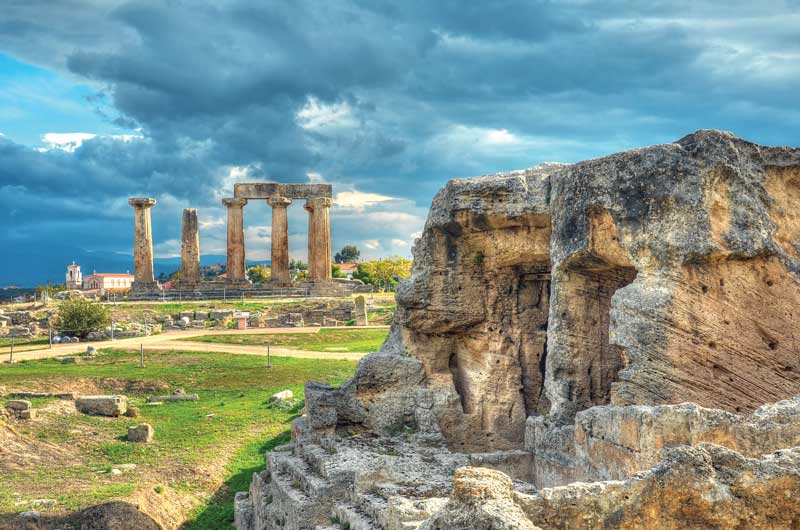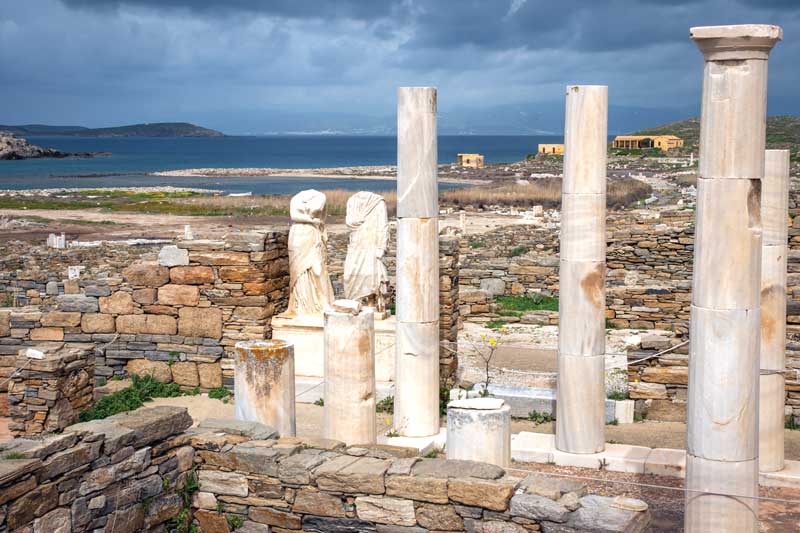 Hera, whose attributes include the protection of nature and the home life, was an extremely jealous goddess and possessed unlimited power. She became a ruthless enemy to her husband's affair victims and persecuted them relentlessly, even though she was always forgiving toward him.
But let us see what happened to Leto, a young maiden who fell victim to Zeus and became with child, as many others. The moment Hera knew about this, she swore revenge and ordered every stretch of land to shun Leto so that she could not give birth anywhere. She even kidnapped Eileithyia, goddess of childbirth, so she wouldn't help Leto. Zeus, mortified, appeased Hera and persuaded her to reduce Leto's punishment and allow her to give birth on an island that was not attached to land. There was an island that had emerged tied to Poseidon's trident, but then the sea god released it and let it drift aimlessly across the ocean.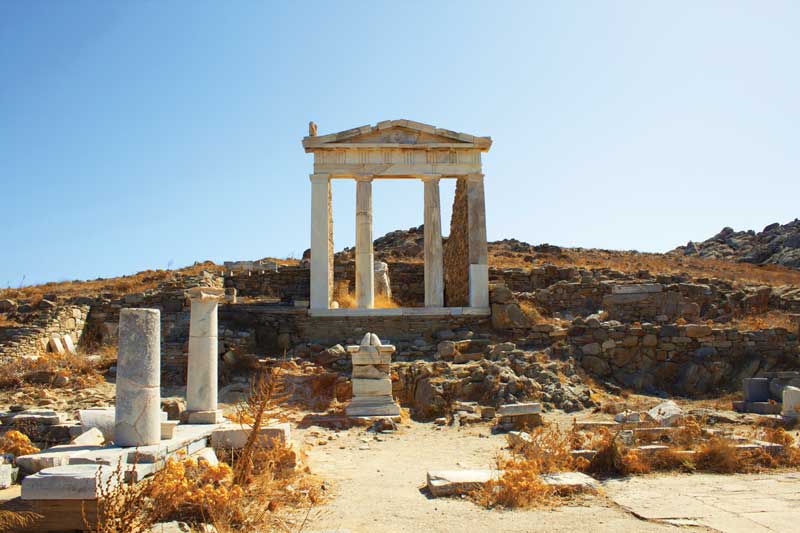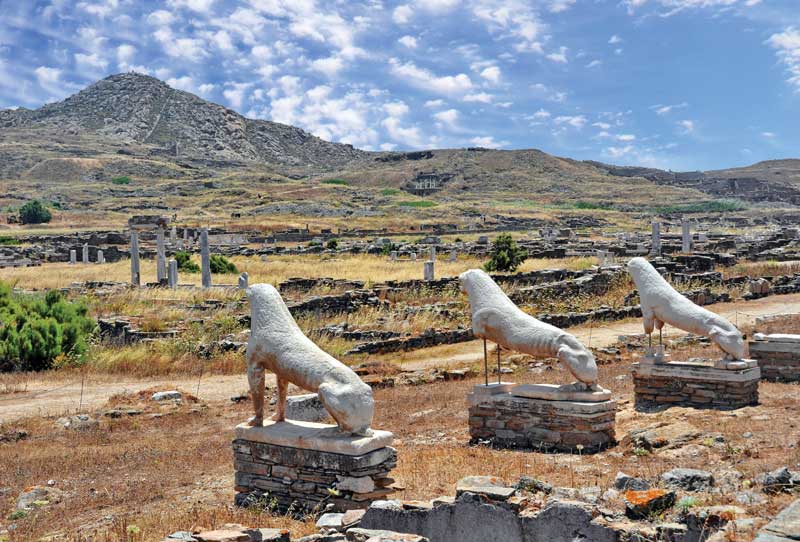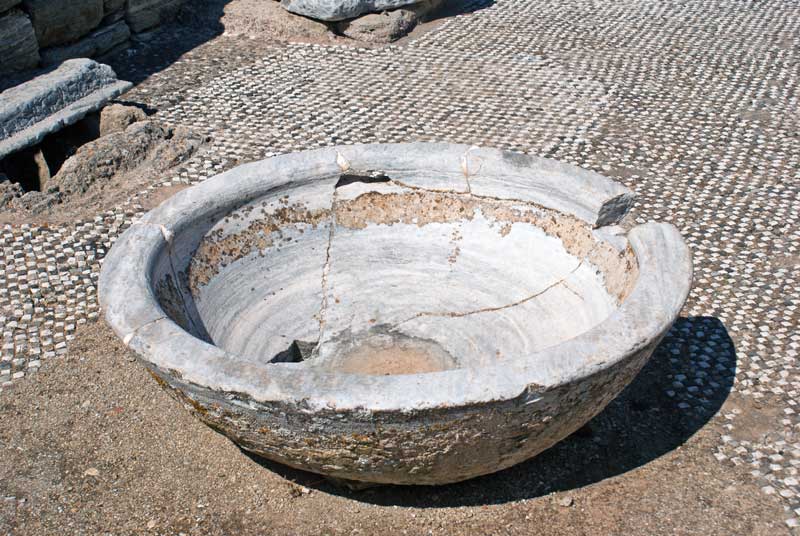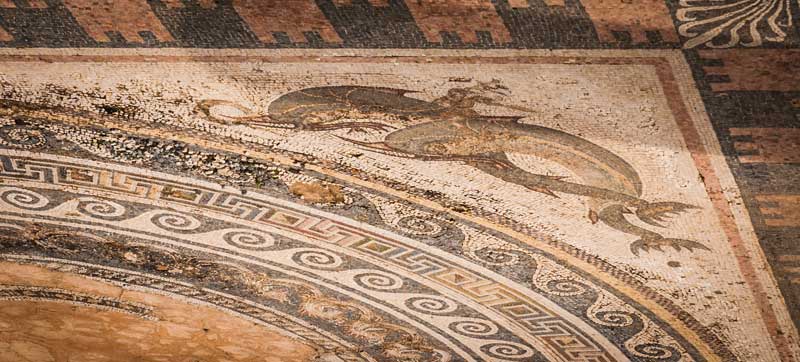 Thus, the unfortunate maiden jumped into the ocean in search of this island and swam for a long time, and when she was growing exhausted, she spotted land far away, and managed to get to the shore. Upon her arrival, she was surprised to find herself surrounded by swans. This island was named because of the way Leto discovered it: Delos, which means visible. Stories narrate that in that moment, Zeus rushed to chain the island to the bottom of the sea to protect Leto.
There, she gave birth to Artemis, goddess of moonlight, who then helped her mother give birth to Apollo, god of sunlight. The twins eventually became two of the twelve Olympians. Apollo was the god of art, and a prominent musician that often captivated humans with melodies from his lyre; he also possessed the power of the oracle. Artemis was the goddess of hunt, wilderness and chastity. Apollo was protector of young boys and Artemis protectress of young maidens.
Another interesting mythological reference is the one related to Theseus's visit to Delos. He was an Athenian prince, son of King Aegeus; he stopped there on his way back to Athens after slaying the famous Minotaur of Crete.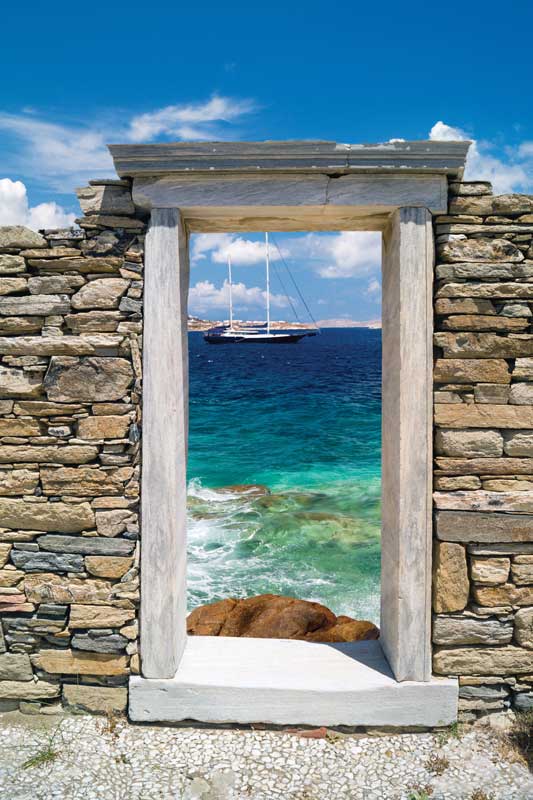 An Island Inhabited by History Only
The Delos Island became, since ancient times, a well-established sanctuary consecrated to Apollo. Greeks from all over the world travelled there to worship Apollo and his sister Artemis.
Delos is one of the smallest of the Cyclades islands, (the name means a group of islands that form a circle) in the Aegean Sea, spanning only 3.46 km2, and is barely visible as a tiny dot in the map of Greece. However, the island is significant because of its mythological and historical context. It is also geographically linked to Mykonos, one of the five most famous islands of Greece, along with Crete, Rhodes, Santorini and Corfu.
To get to Delos you have to travel by boat from Mykonos. Transport is always small, but the one-mile trip doesn't take longer than twenty minutes. The port is small and rudimentary, and foreign ships and boats are not allowed to dock.  Delos is an uninhabited island. The only ones who can stay on the island overnight are guards and authorities, who are less than twenty people. There aren't any modern buildings for tourists; it is an exclusively archeological site—a true sanctuary.
Visitors have to bring their own snacks and beverages along, and they have to consider that tours around the island are out in the open, with high temperatures during the summer.
One of the most surprising historical facts is that in 426 BC, the Athenian people, for religious reasons, established a law to purify Delos and, to accomplish that, they exhumed the bones from the graves and transported them to Rineia, a neighboring island. They also prohibited births and deaths on the island, forcing pregnant women to leave. The purification period concluded in 422 BC when the entire population left in complete evacuation.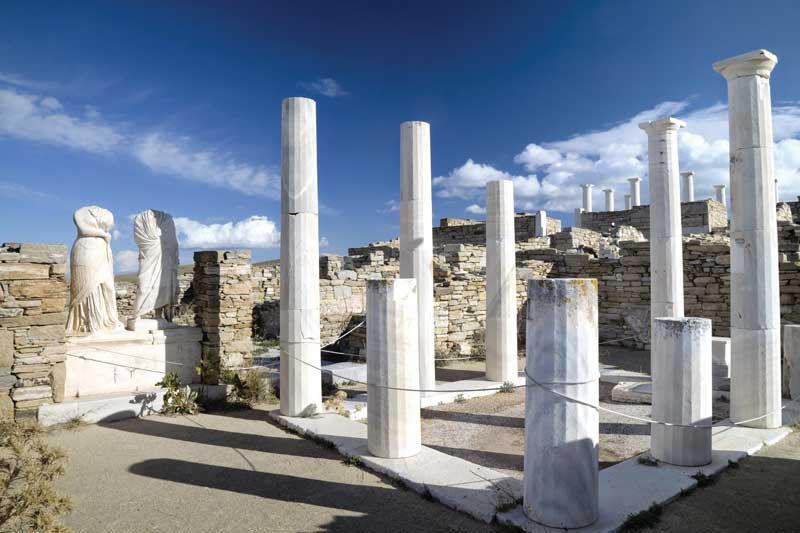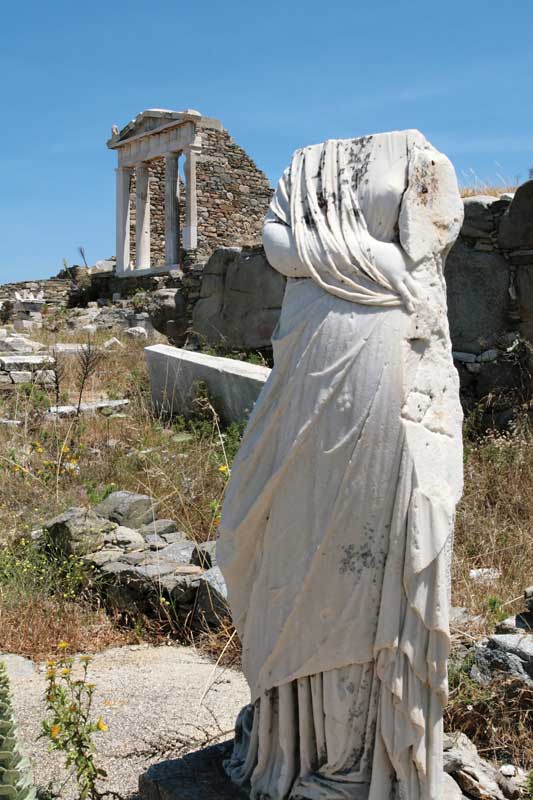 However, it is estimated that at the beginning of 1 BC the island was inhabited again by at least 30,000 people, and that ports were active for the annual transportation of around 750,000 tons of goods.
In that period of economic and cultural prosperity, wealthy merchants, bankers and landowners from all over the known world settled on the island. This attracted builders, artisans, sculptors and ceramists, who built luxurious homes for themselves, decorated with frescos, mosaics and statues. The small island soon became an emporium—the largest economic center in the world.
The archeological remains are invaluable because they are reminiscent of that splendor, with magnificent structures of different kinds and periods, like the temples of Apollo, Artemis, Leto, Hermes and the one dedicated to Dionysus, etc. But also because this is one of the few places where daily life in ancient times can be appreciated through houses and domestic tools.
The wealth that accumulated on the island made the most powerful people in Rome greedy, and this created a conflict that added to the existing ill relations with Rome. Delos was attacked and looted twice: in 88 and 69 BC; from then on the inhabitants began fleeing gradually.
In 1990, it was recognized by UNESCO as World Heritage
Text: Natalia Moreleón ± Photo: © Ramonespelt / © PULPITIS / ETHNOS / ad / © Haris Vythoulkas / ROYAL CHRONICLES / © JOOP KLEUSKENS / JAS.JPG / © Asteri77 / © Songallery / © Mark Higgins / © FRANCOCOGOLI / SEFEA LE / © GIAN MARCO VALENTE / ADSF © ASTERI77 / © COLACAT2006 / © RAINPREL / ARGOLAS / SDF / © ANDREI / STANCU / © Brento / ASHX / MAID / © ZWAWOL / © SERGEIALYOSHIN / © PAUL PHILLIPS / © IVAN JELISAVCIC / SANAT /