A Sanctuary for the Senses
Just by the world-famous Psarrou beach, with its clear turquoise waters and golden sand, the Mykonos Blu Grecotel Exclusive Resort stands overlooking the bay.
Here, the sky is the limit; luxury transport services are available to guests: helicopter, yachts, limousines and chauffeurs. Private Chefs and/or butlers, masseurs and therapists are also available. The exceptional suites and villas are designed with impeccable taste; they are equipped with phototherapy bathtubs and showers, outdoor pools and Jacuzzi tubs. To socialize and satisfy your palate with local food, you only have to visit the Aegean Poets restaurant. For snacks there is the L'Archipel brasserie, by the pool, with a menu of fresh farm and sea produce. At the exclusive Psarrou beach, you can find light recipes and creative cocktails. The Mykonos Blu offers an excellent beach service, and at night, the starred sky is the perfect background for a romantic dinner for two.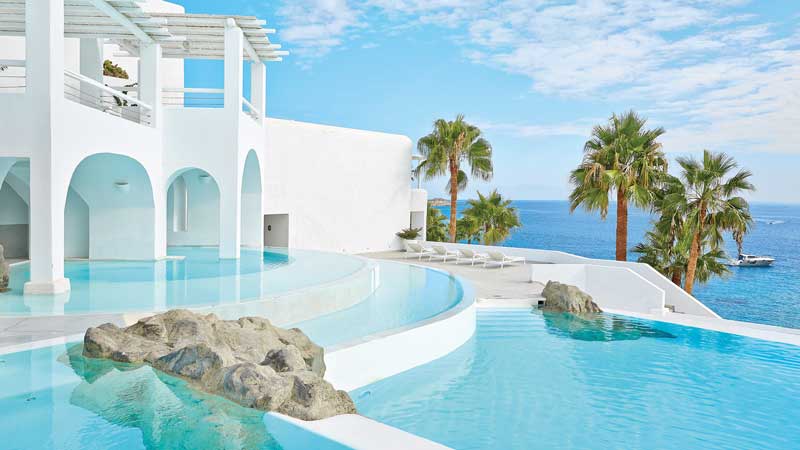 The distinguished guests also have access to a fitness room, equipped with different training machines of the latest technology, as well as sauna, and a beauty salon that offers the renowned "Ancient Spirit Elixir" treatment, inspired on ancient Greek beauty secrets.
This cosmopolitan locale also provides sailing services across the great Aegean on their luxury yacht that includes catering services for private celebrations, beauty treatments, flower arrangements, events and entertainment. Furthermore, guests are welcomed to the exclusive Nammos beach club. If there is a place where dreams come true, it is at the Mykonos Blu Grecotel Exclusive Resort.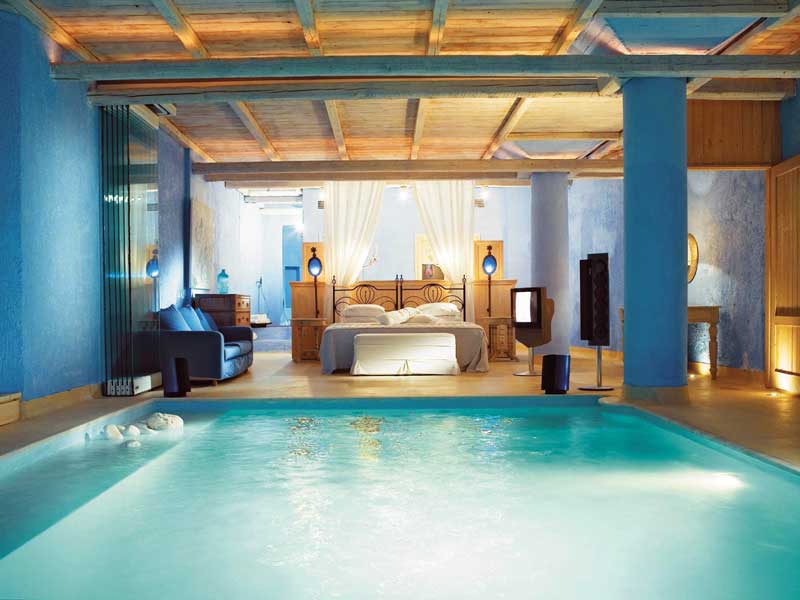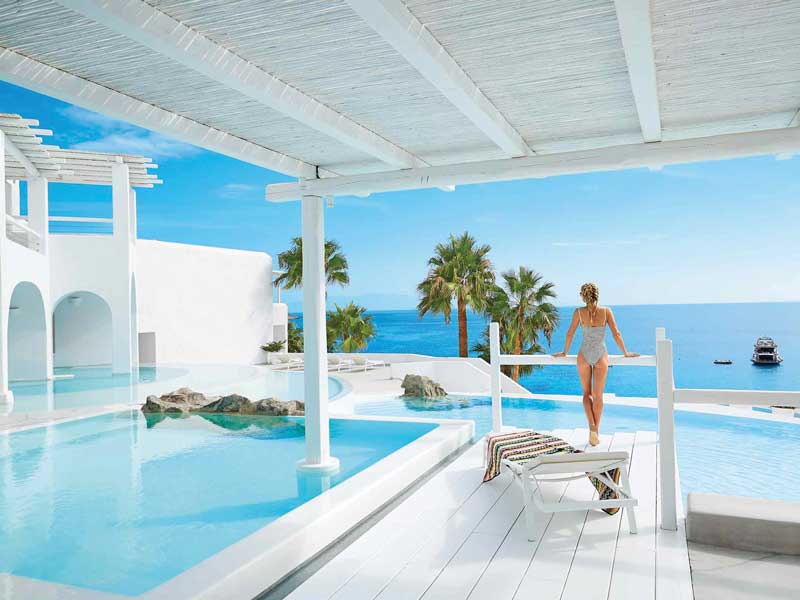 Info
Psarou, Mykonos
GR-84600
Phone. +30 22890 27900
Fax. +30 22890 27783
This email address is being protected from spambots. You need JavaScript enabled to view it.
Text: Matiana Flores ± Photo: mykonosblu / Blu Grecotel Exclusive Resort / wonda