A Paradise with an Ocean View
The Jade Mountain Hotel is a romantic and colorful hotel located on the southeastern corner of St. Lucia, inside the 600-hectare Anse Chastanet estate. This tremendously spacious and bold architectural project was conceived by Nick Troubetzkoy to offer guests some of the most spectacular and attractive views of the ocean and St. Lucia's Pitons.
The hotel features 29 suites, 24 infinity pools, and 5 Jacuzzis, all of which are connected by a vast individual bridge network. The suites have been purposely built without a fourth wall so that guests can enjoy round-the-clock views of the Piton mountain range. Unlike other hotels in St. Lucia, the Jade Mountain is a technology-free zone: rooms are not outfitted with telephones, audio systems, or WiFi. However, guests have access to a staggering number of outdoor activities: cooking classes, sport fishing, skiing, snorkeling, kayaking, open-sea diving, mountain biking, to name only a very few.
Once these activities have been fulfilled, guests can feast at the Jade Cuisine at Jade Mountain Club, a fine dining restaurant run by Chef Allen Susser. Here, one can enjoy live music in an outdoor terrace while Chef Susser prepares exotic dishes inspired by the tropical location. This modern fusion cuisine is the perfect companion while watching the sunset.
The Jade Mountain Hotel is exclusive for adult couples; minors under 15 years old are not allowed inside the premises.O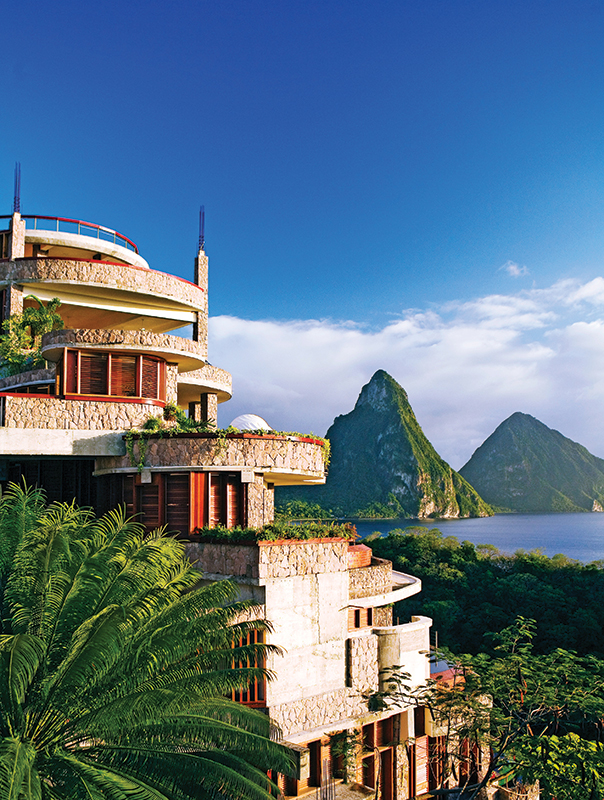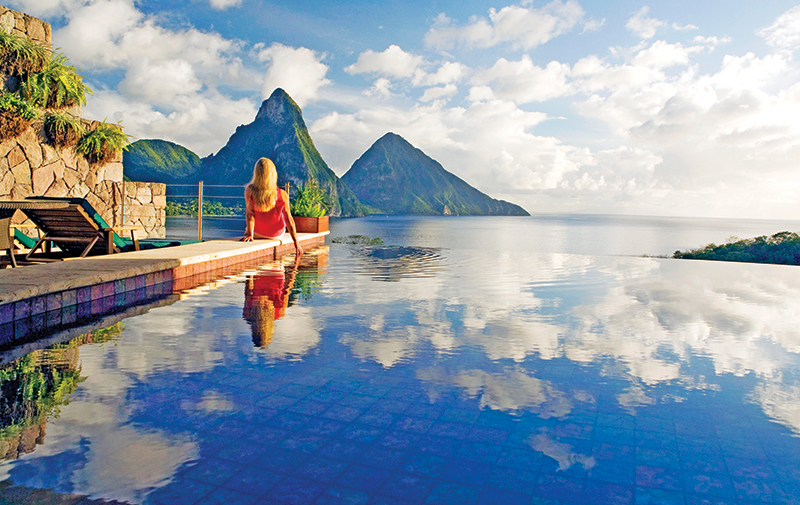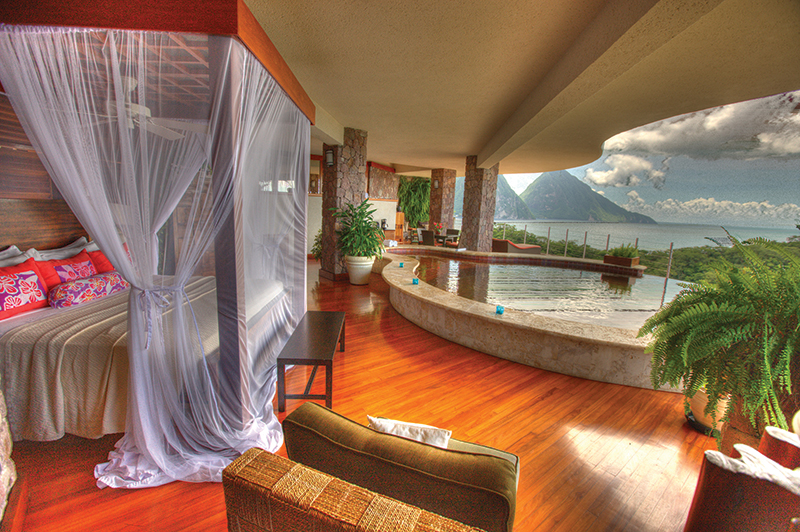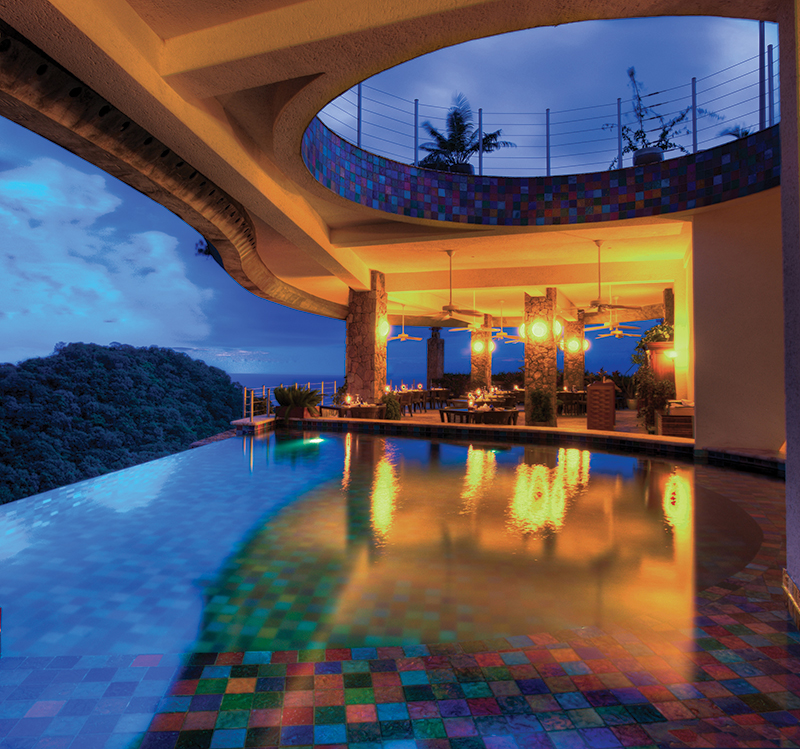 Info
Jade Mountain Hotel St. Lucia
Jade Mountain
PO BOX 4000, Soufriere
St. Lucia
Text: Andres Ordorica ± Photo: Jade Mountain Hotel St. Lucia