The Dream of a Private Tropical Retreat Come True
This ultra-exclusive resort is located just north of Fiji's main island, Viti Levu, and just half an hour away in helicopter from Nadi International Airport. The island, spanning only 14 hectares, is the perfect place for those who seek to have a place of their own.
Relais & Chateaux Dolphin Island features only four suites for a maximum of eight guests. These suites are furnished with high, palm-thatched roofs and wooden shutters; hand-fans on walls; and shell-encircled mirrors, amongst other tropical and local decorations. Furthermore, these rooms are outfitted with state-of-the-art entertainment systems such as flat-screens, DVD players, books, and smartphone speakers. The rooms are furnished as well with indoor and outdoor private showers, and King-sized beds.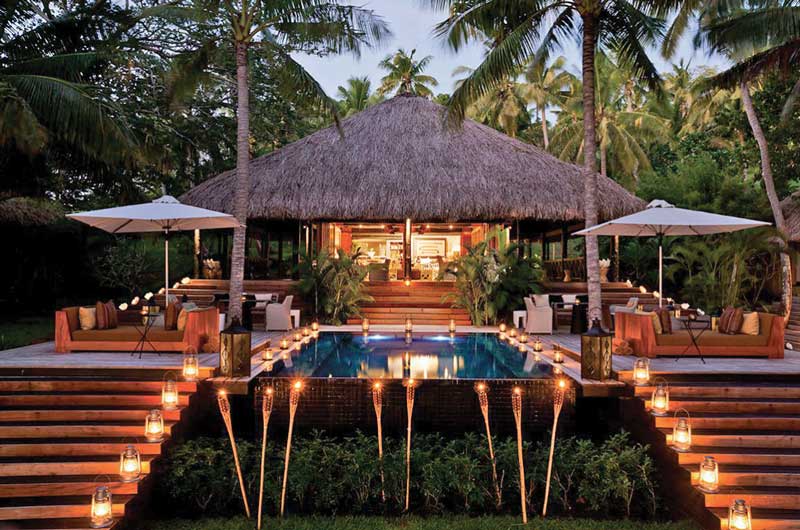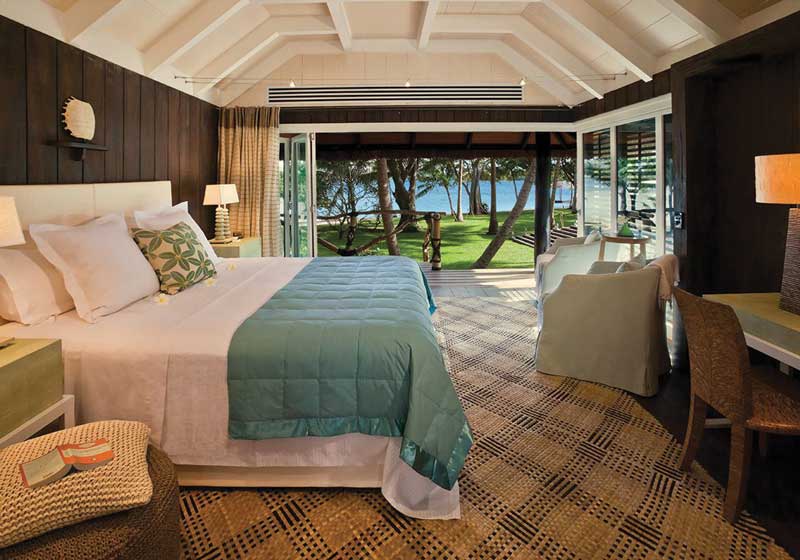 The Maine Bure is the main hub of the resort, and features a large, rectangular Infinity Pool, as well as a large dining hall, lounge sofas, and tanning beds for guests to rest on during the day.
Activities in and out of the resort focus on marine activities such as fishing, kayaking, and diving. Those who wish to explore the ocean can do so in four coral systems featuring 25 unique diving points, including tours in Hailstone Reef, and the Vatu-i-Ra Passage. These reefs are teeming with marine species, from small, colorful fishes all the way up to gray sharks. Guests who prefer to catch their own can take a two-hour guide around the island, where the coral cod, the sea trout, and the snapper swim in abundance.
The resort also features a spa where facial treatments, traditional and revitalizing massages, as well as manicures, pedicures, and other beauty regimens are offered.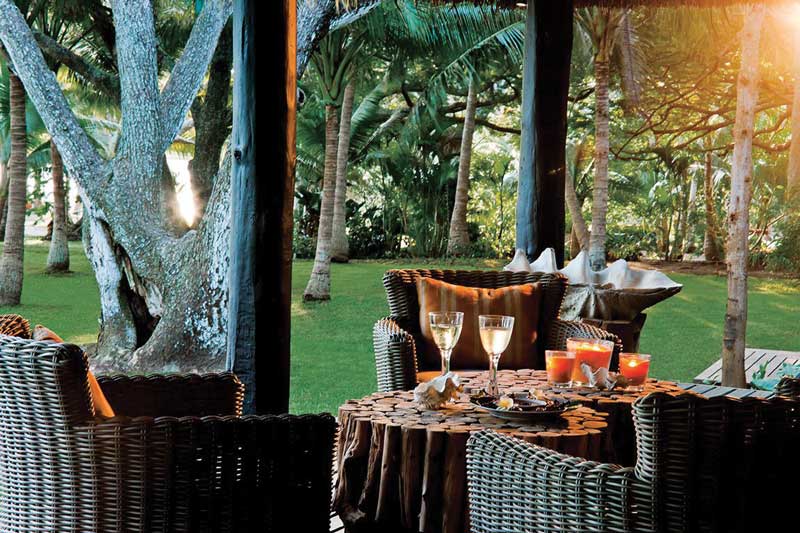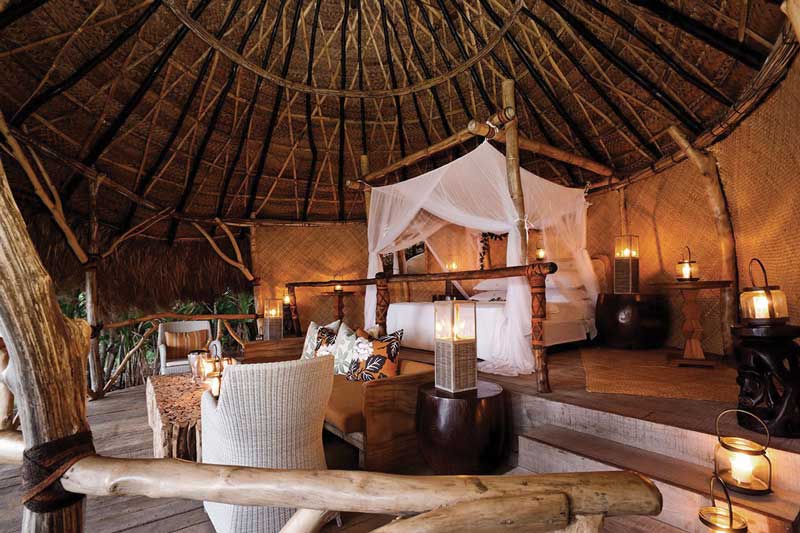 Info
Relais & Chateaux Dolphin Island
Isla Delfín, Viti Levu, Fiji.
T: + 64 7 378 5791
Text: Andrés Ordorica ± Photo: Relais & Châteaux Dolphin Island