Tips & Tops Greenland
Tips
The National Museum is an ethnographic museum located in the old fishing district of Nuuk, the capital. It has a large collection of Greenlandic art: archaeological items, traditional Inuit clothing, kayak's ancient, reproductions of traditional houses and objects of daily local life.
Greenland is divided into five municipalities: Avannaata to the northwest, Qeqqata in the east, Qeqertalik to the center, Kujalleq in ​​the south and Sermersooq to ​​the southeast.
Uummannaq is known in the world for having only 2000 hours of sunshine a year.
Greenland, despite being part of Denmark, in 1985, ceased to be part of the European community (current European Union).
In Greenland there are few roads so it's advisable to travel with hiking boots and adventurous spirit to discover great landscapes walking.
In Qaanaaq, just 30 km from Canada, there is sunlight 24 hours a day between April and August.
It's worth spending a whole day walking in a kayak (Inuit word), in some fjord with icebergs, such as Narsaq or Eriksfjord.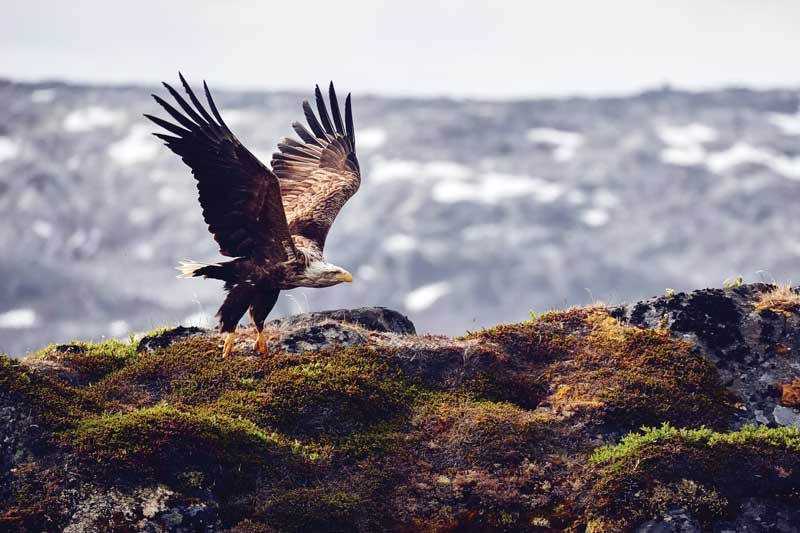 Tops
The Northeast Greenland National Park (Kalaallit Nunaanni nuna eqqissisimatitaq) is the largest in the world with an area of 972,000 km2 in the west country.
Nuuk Snow Festival is an international festival that began in 1994 and participates every year during the third weekend of March, contestants from Greenland, Canada, United States, Sweden, Norway, Finland and Denmark. They organize teams and create snow sculptures that illuminate at night. On the fourth day the best sculptures are awarded.
Kiviak is a traditional Christmas dish of the Inuit. Is prepared with about 500 auks (Greenlandic birds) that are macerated inside the skin of a seal, which is sewn and sealed with grease, a large stone is placed on the skin to reduce the content; for seven months the bodies of the birds ferment, then the seal leather is opened, the birds are extracted and this dish is eaten mainly at Christmas or weddings.
The mummies represent ancient Inuit culture and you can see at the National Museum in Nuuk. In 1972, 8 mummies were discovered at Qilakitsoq, near Uummannaq.
Text: Amura ± Photo: Visit Greenland