Luxury and comfort near Southern France's most appealing destinations
This peaceful haven nestled in a 5 hectares park in the heart of the olive groves has recently be-come one of the most treasured hotels in the south of France. And for good reason: it is a 21 room and suite premium hotel that is also home to a Michelin-star restaurant. Moreover, it is only an hour away from the Montpellier beaches, and a mere 15 minute drive from the artistic city of Arles and the enchanting village of the Nîmes.
Top quality service in a timeless setting is the standard here. At Hameau de Baux, guest will be able to see the world through the eyes of art lover Eric-Jean Floureusse, who has outfitted his hotel with
everything from Le Corbusier sofas to chairs by Hans J Wegner. To add to this, there is also a selection of locally made jewelry, ceramics, and art, and a mini bookshop for guests.
The rooms here boast a mix of rustic and modern architecture, with exposed beams and a palette of white, grey, and blue. And yet each features its own peculiar layout: guest may choose a Terrace Deluxe Room, with, of course, a sprawling terrace; an independent and elegant Ca-racter Suite; or a delicate and peaceful yet utterly vast Signature Suite.
For a lunch, you can appreciate dishes outdoors while enjoying the game of petanque at Le Camion Bleu, the hotel's food truck, in "the
village square", then follow this culinary experience with a dinner on the starlit terrace at Cicada, the hotel's signature restaurant, where chef Stephan Paroche whips up superb modern classics with organic local ingredients. Open vegetable ravioli, freshwater bass with black garlic, and a tarragon-infused strawberry and rhubarb dessert are just a few of his unforgettable creations.
The hotel is home as well to an outdoor pool and yoga retreat. Guests will also be able to take advantage of guided hikes and top-down drives to nearby villages.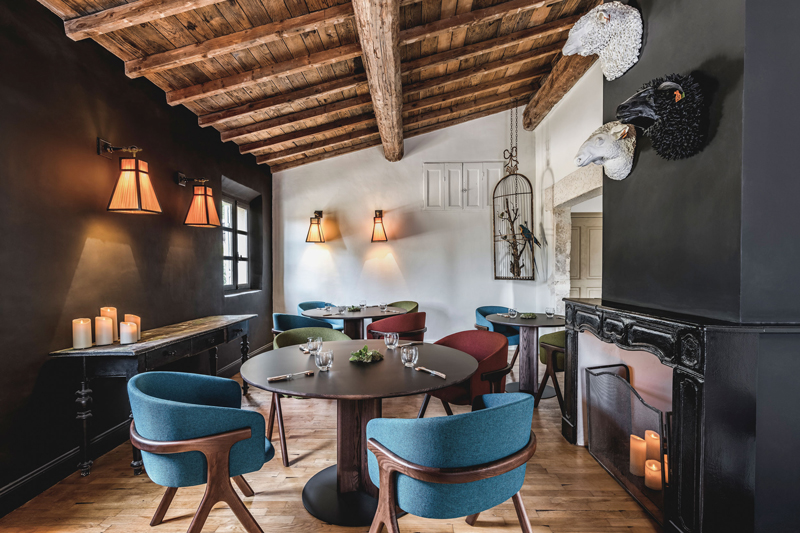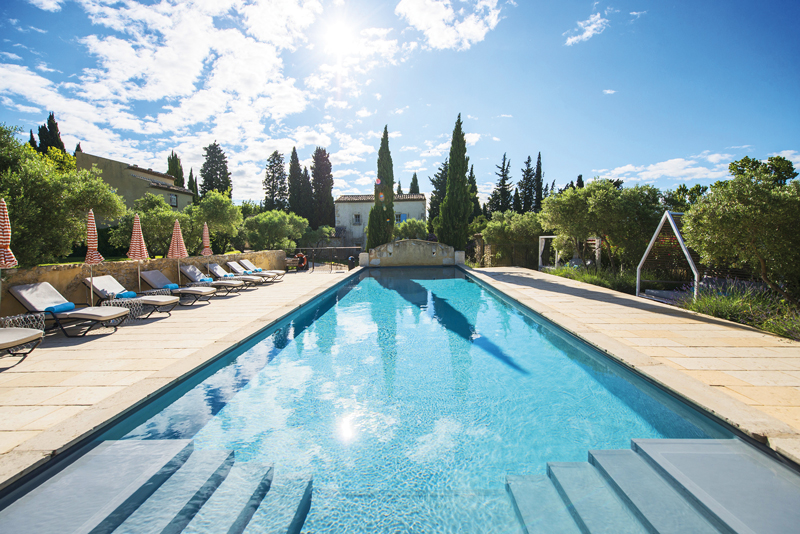 Info
Hameau des Baux
285 Chemin de Bourgeac
13520 Paradou, France
Text: Andrés Ordorica ± Photo: DAVID ANDRE / STUDIO CHEVOJON