Italian Body, English Soul
For more than 50 years, Aston Martin and the Italian company Zagato have collaborated to create iconic vehicles of a distinctive semblance. The leading-edge, English assembly techniques and the beauty of Italian design have been the perfect recipe to enrapture anyone who sees one of these cars.
The first automobile they produced together was the DB4 GT Zagato, which nowadays can be acquired for approximately $15,000,000usd due to its breathtaking grace and the limited production of only 19 units. This time, the Vanquish was used as the foundation to outline 99 exclusive units that will be sold around $1,000,000usd each.
The Vanquish Zagato borrows many features from other models, like the One-77, the CC100, the DB11 and the Vulcan, to accomplish a perfectly fused deign thanks to Andrea Zagato and Marek Reichman (CCO of AM). The car's most iconic stylistic feature is the double bubble roof, which originated in the 50s so that helmets had more space inside the cabin.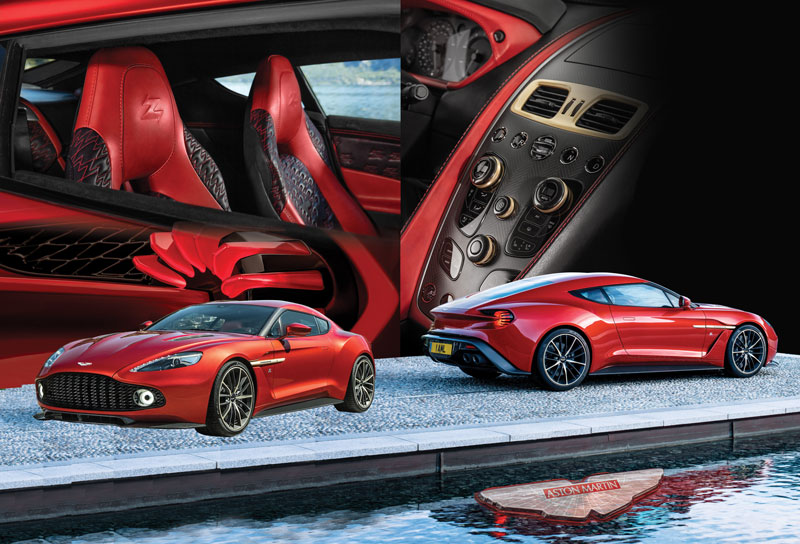 Specifications
Aston Martin Vanquish Zagato
 Maximum speed
250Km/H / 155Mph
Torque
465 lb-fth
Transmission
8HP Transmission, dubbed Touchtronic III
Engine Displacement
6,000 cc
Engine and Horsepower 
V12, 592bhp
DANIEL MM | M:+52-1-55-4442-9054 | This email address is being protected from spambots. You need JavaScript enabled to view it. | www.mmclassics.com.mx 
Text: Daniel Marchand M. / MM Classics ± Photo: EVO / IHDA / LDM / VSASSETS / ZAGATO / AUTOMOBILES REVIEW