A Vision for the Future, Never Forgetting Their Roots
Lamborghini's customization program, the Ad Personam Studio, conceived the exceptional idea of bringing the most emblematic vehicle of its own history back to life: the Miura.
Only fifty lucky collectors will be able to own this car, which embodies Lamborghini's history and design. The Miura is living proof that the brand has a vision for the future, never forgetting their roots.
The Ad Personam Studio only allowed in this new version the classic factory colors of the original Miura. The most prominent stylistic detail is the stripe that extends below the lower character line, which can be exclusively silver or gold to match the wheels—exactly the same as the mythical Miura.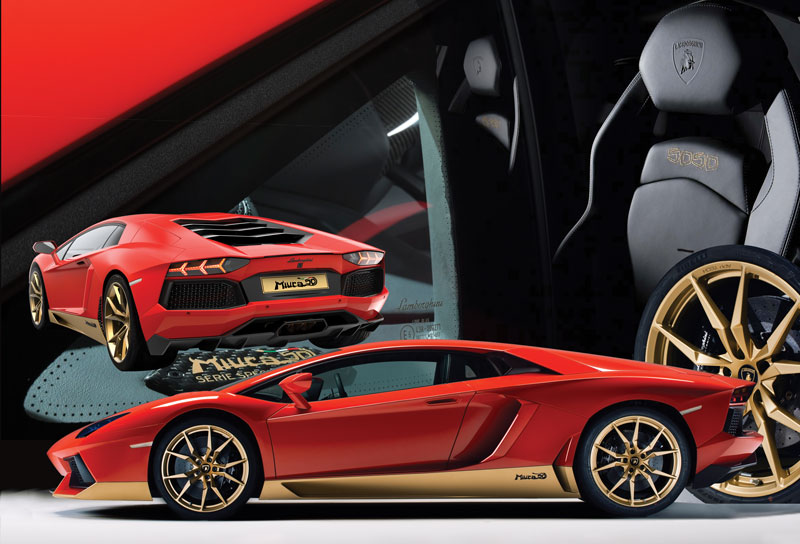 Specifications
Lamborghini Aventador Miura
Transmission
7-speed Independent Shifting RodsMax.  
Engine Displacement
6,498 cc
Engine and Horsepower 
V12, 700 bhp
DANIEL MM | M:+52-1-55-4442-9054 | This email address is being protected from spambots. You need JavaScript enabled to view it. | www.mmclassics.com.mx 
Text: Daniel Marchand M. ± Photo: LAMBORGHINI / UVNIMG / NEMS